As you may have heard, food trucks are one of the most exciting and successful factions of today's restaurant industry. From its humble taco-based origins to the elaborate and exotic mobile offerings seen in cities all over America, this is one trend that isn't going anywhere. Capitalizing on that good fortune, however, are Nestlé and Wise Foods.

Four of Chicago and Los Angeles's most beloved rolling restaurants loaned their recipes to frozen snack giant Hot Pockets for its new line of Food Truck Bites, pastry-encased bites of food truck. We jest. They're basically regular Hot Pocket flavors — BBQ meat of indeterminate origin, jalapeño poppers…uh, egg roll. You know, stuff that freezes.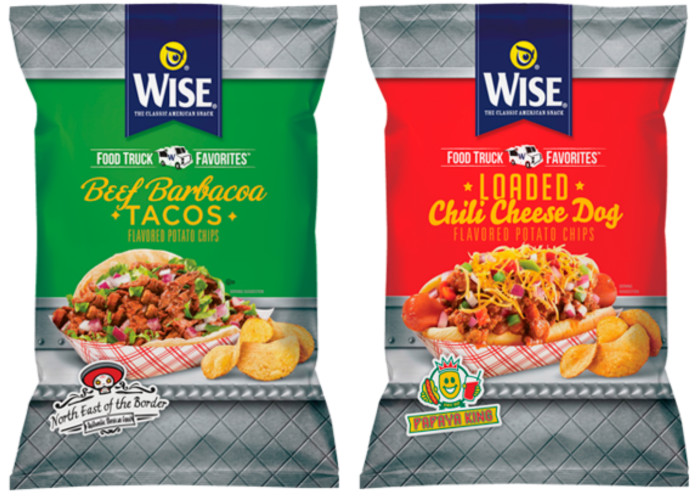 Meanwhile, Wise Foods, one of the country's longest-lived brands, has dipped its chips into the Northeast's food truck market, giving New York's renowned Papaya King and Boston's beloved Northeast of the Border trucks a potato chip flavor to call their own: loaded chili cheese dog and beef barbacoa taco, respectively. Wise's move is a decidedly different approach than competitor Frito-Lay, which has memorably crowdsourced ideas from consumers in its ongoing "Do Us a Flavor" campaigns, resulting in such "one and done" flavors as gyro sandwich, chicken and waffle, and smoked gouda. Wise move, indeed.
Now that they've gotten food truck mania out of their systems, wherever will these purveyors of fine sodium-based products turn for their next great idea?