Screaming Eagle, Harlan, Dalla Valle, Grace Family, Bond. If those words mean nothing to you, then welcome to the cultish world of Napa Cabernet! These high-end wines trickle into the mainstream market with precision timing each spring. This year marks the release of the illustrious and rich 2012 vintage, but don't go out searching your local store's shelves just yet. These wines are typically allocated, meaning there is a long-standing waiting list. Wine buyers work for years to earn a place on this list and, depending on production, may only receive a handful of bottles from one or two producers annually. But that in itself is nothing to scoff at.
This year, Harlan Estate released approximately 1,800 cases of its 2012 vintage between its two labels, the Estate Red and the Maiden. If you're no math whiz, that's 21,600 bottles total. For a bit of scale, Caymus bottled 122,000 cases of its 40th anniversary Napa Cabernet 2012 (not including the Special Selection bottling, which adds between 10,000 to 30,000 cases to that number). According to James Laube of Wine Spectator, the average "mom and pop" boutique winery in Napa produces between 3,000 and 3,500 cases of Cabernet annually.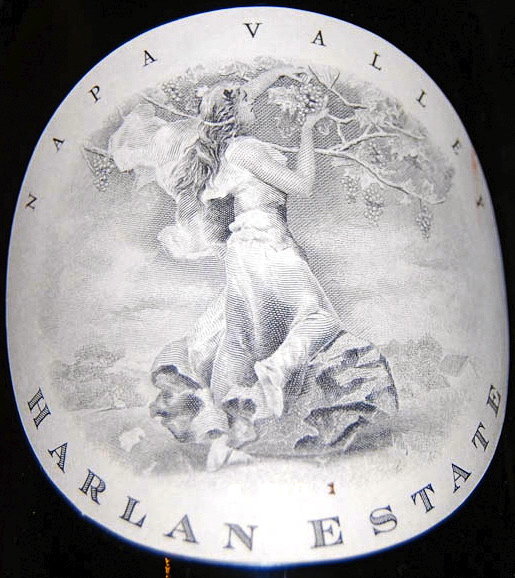 So what do these numbers actually translate to? Extremely rare and concurrently extremely pricey wines. According to search engine Wine-Searcher, Harlan's Estate 2012 Cab averages $1,072 per bottle at retail. Bond's 2012 Pluribus clocks in at $481 per bottle, and the 2012 Screaming Eagle tops the list at a jaw-dropping $2,746. That's a lot of cash for a quickly consumed product. So is the literal juice worth the squeeze? According to the experts in the industry, the answer is a resounding "Yes!"
Robert Parker, the foremost advocate of the point scoring system for wines and publisher of The Wine Advocate, awarded the 2012 Screaming Eagle his highest honor — a perfect 100. This is not the first for Screaming Eagle and undoubtedly will not be the last. Vintages 1997, 2007 and 2010 also scored a perfect 100, placing the winery at the tip-top of collectors' want lists. The 2012 vintage appears to be a great one for Napa Cab, with 18 other wineries on Parker's fabled list, including Bond's Vecina Vineyard, Odette Estate and Lokoya's Mt. Veeder bottling. Other experts are also outspoken on the particular weight of the 2012 vintage. American wine critic and previous Wine Spectator editor James Suckling wrote, "The 2012 vintage does appear to be a near-perfect vintage, and most producers, even more commercial wineries, made outstanding quality wines."
But points can only convey so much. What do these legendary wines really offer on the palate? Parker gave the 2012 Harlan Estate Red a 99+, meaning he expects the wine to mature in bottle, making it a possible candidate for an upgrade to 100 points. His tasting notes: "…the wine is inky plum/purple to the rim and offers a gorgeous nose of scorched earth, blackberry and cassis, forest floor, and a floral, lavender-like component followed by deep, opulent, majestic flavors that caress the palate with high but sweet tannin. This is relatively evolved, and supple and voluptuous for a young Harlan estate." These wines indeed are notoriously age-worthy, which contributes to their high asking price, gaining structure in the bottle for 30 or 40 years before peaking. In this way, they have become a status symbol. They are the embodiment of the power, finesse and structure that many now associate with big Napa Cabs.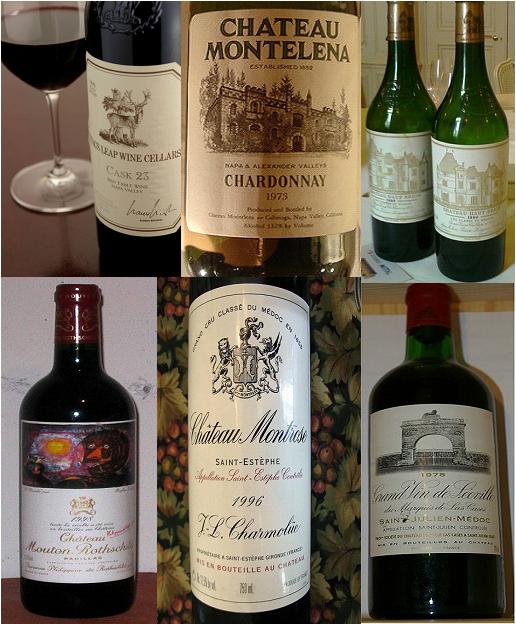 With year after year of chart-topping scores, it is a storied time for Napa Cab, but this wasn't always the case. 2016 marks the 40th anniversary of the Judgment of Paris, the famous blind tasting in which underdog California wines outperformed their esteemed Old World counterparts. The 1973 Chateau Montelena Chardonnay was voted the best white, and the 1973 Stag's Leap Winery Cabernet Sauvignon was named best red. The wine world woke up and took notice of California winemaking in a new way. Skeptics made the trip to Napa, and demand began to climb.
That demand is what keeps the cult following of these low-production Napa Cabs secure. People want what they can't get their hands on, which makes a spot on a waiting list so incredibly difficult to get. Even if those on the list aren't collectors themselves, there is a hefty profit to be made by turning the wines over into the secondary resell market. For the wineries themselves, all the power plays and resell prices only help to bolster their reputations. The harder it is for drinkers to get, the more secretive and cultish the wineries become. Harlan Estate has no listed address and no public tasting room, making a visit to the winery itself next to impossible for even the most well-connected wine lovers.
Although these special bottlings remain the stuff of legends among wine enthusiasts and professionals alike, the tides are beginning to turn. The style of bold, jammy, high-alcohol Cab is starting to wear thin on restaurant sommeliers for its notorious difficulty in pairing with food. Coupled with the incredibly high price per bottle, stashing the inventory becomes an extremely pricey and difficult maneuver for any restaurateur. As other American wine-producing regions are coming into their own, sommeliers can provide their customers with diverse styles of juice from equally distinct and increasingly legendary vineyards for half the price.
Although the cult Cab bubble may pop eventually, the signs haven't shown themselves yet. With the 2013 vintage release around the corner, what can we look forward to from these legendary labels? The 2013 growing season was fairly dry and hot. Harvest took place earlier than in the previous 25 years, and winemakers had a challenging time balancing ripeness with soaring sugar content. Consequently, the wine is less plush and round than 2012, but due to its distinct tannin, it has the potential for even longer aging. The fruit is decidedly more plum and blueberry than cherry, evoking the earlier, less ripe harvest — a welcome change for many who eschew the opulent red-fruit styling of warm climate Cabs. Looking to the current growing season, it's hard to say what the summer may bring, but one thing is certain: These cult producers will continue to limit their yield and production, doubling down on a winemaking style that centers on their elusive and mysterious status.