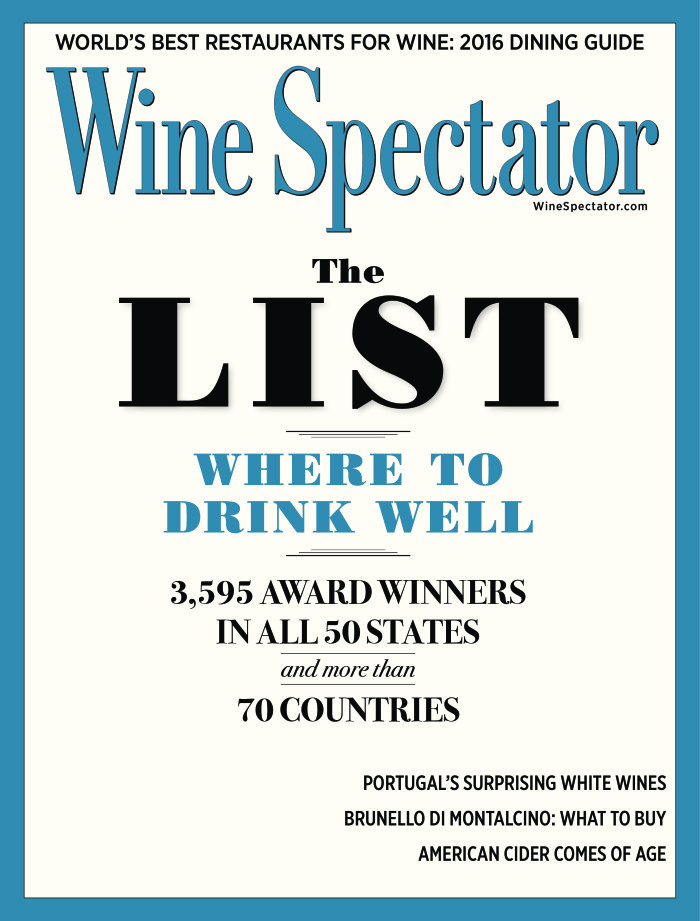 Oenophile bible Wine Spectator announced today its list of the world's best restaurants for wine in 2016.

More than 3,500 establishments across the globe earned some level of distinction, including 88 places bestowed with the esteemed Grand Award, the magazine's highest honor. This year's Grand club features seven new members, many of which are already highly regarded for their juice selection, not to mention their food. New York City's Jean-Georges and the Modern, as well as Blue Hill at Stone Barns in the Empire State's rural Pocantico Hills, each made their Grand list debut. So did California's Murray Circle and the Restaurant at Meadowood. Rounding out this year's ascendants are Epicure in Paris and Geranium in Copenhagen.

The timing of Spectator's announcement coincides with the release of a new app that allows subscribers to search the magazine's full dining picks on their iPhone or iPad.

Check out the 2016 Grand Award–winning restaurants below. Read the full list of restaurant-award recipients in the August issue of Wine Spectator, arriving on newsstands July 19.