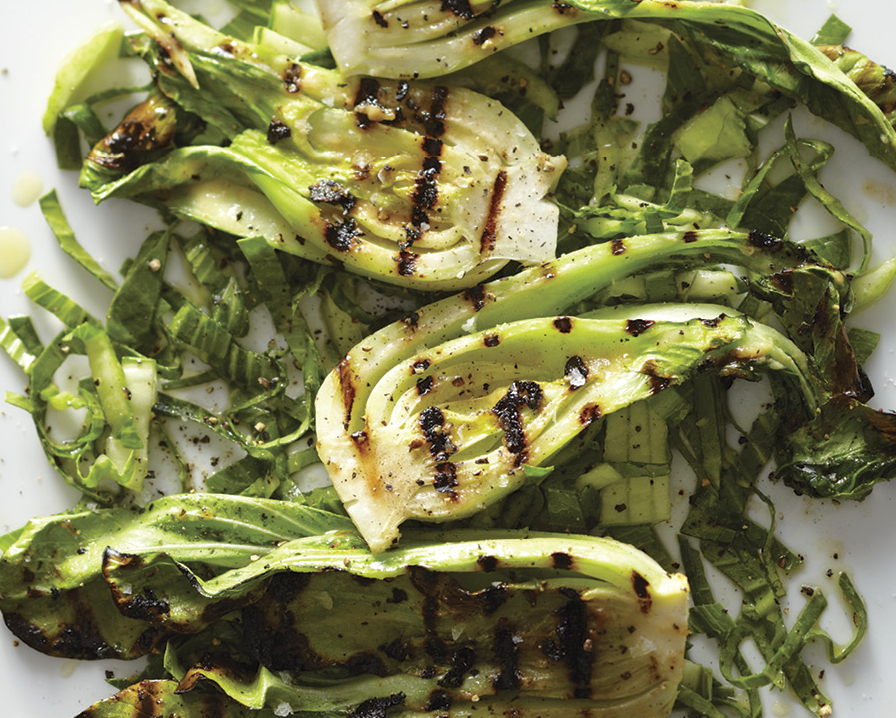 This July 4th, we declare independence from goopy, mayo-choked potato and macaroni salads, uninspired vegetable dishes, and lame store-bought, frozen or canned versions of what should arguably be the second-most important part of your Fourth of July barbecue: sides.

Obviously, the meat is the most important part, but it just hangs out on the grill. Or maybe fireworks are first, meat second, sides third. But pay attention to your side dishes, and you'll be greatly rewarded when your rib eye tastes even better because you're eating it with goat cheese and asparagus macaroni salad and the char on your grilled chicken is charr-ier because there's a little grilled baby bok choy on that forkful, too. No matter what your food creed, there's something in this mix for everyone.

Boiling or steaming bok choy often results in a watery, stringy vegetables. But grilling halved heads of bok choy slathered with miso butter leads to pure flavor. Be sure to keep the heat at medium so the paste can caramelize without burning. My first few attempts at grilling bok choy (I used Shanghai bok choy) resulted in charred leaves that were too crisp to enjoy. Now I separate the leaves from the stalks and use them raw in a salad that wilts under the heat of the grilled vegetable. Use white or yellow miso paste in this recipe. If you use a darker miso, know that it will be saltier. Make this side dish when you are already firing up the grill for the main course.
Serve this goat cheese, lemon and asparagus macaroni salad with lighter fare, like grilled chicken, fish or shrimp for a lighter, seasonal, more flavorful version of a beloved barbecue side.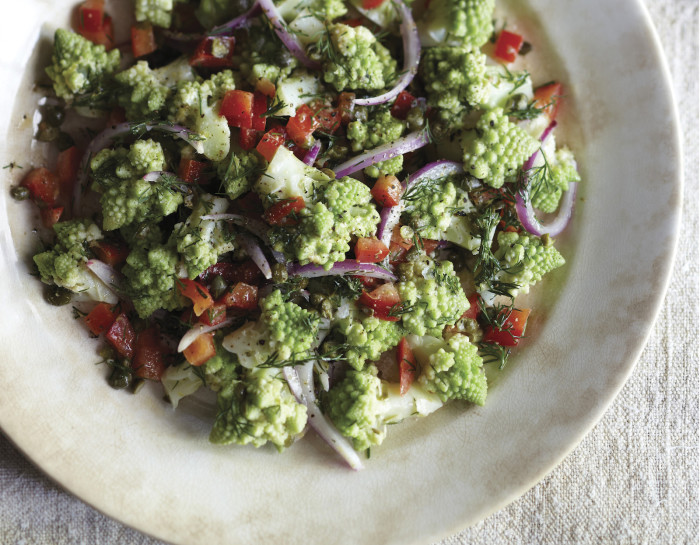 Although vibrant lime green Romanesco (sometimes called broccoli Romanesco or Romanesco cauliflower) looks like the love child of cauliflower and broccoli, it is actually closer to cauliflower in terms of taste and how it is used. Its color is fantastic in this lively salad, though you can definitely use white cauliflower if that's all you can find. Cook the Romanesco just long enough to take away the raw bite, 2 to 3 minutes tops. Normally I would suggest plunging the florets into ice water to halt the cooking immediately, but introducing extra water here will mute the flavor and dilute the dressing. Instead, cook them fast and then spread them on a baking sheet so they cool quickly.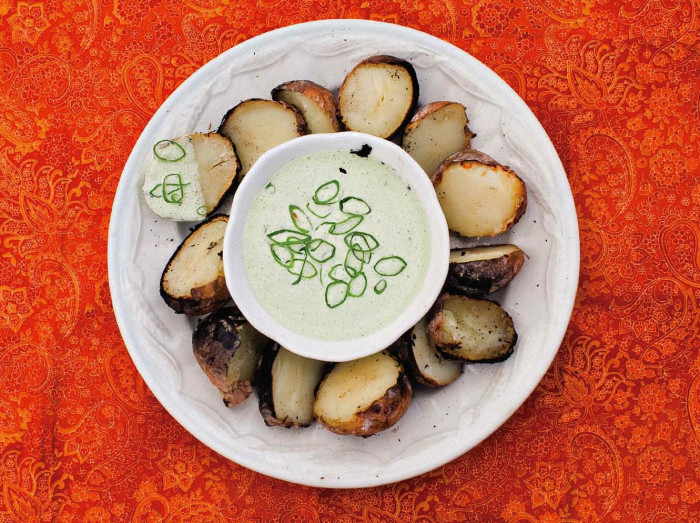 The salt potato is a wonder to behold. Those who think they have experienced the true essence of earthy starchiness that is the potato but have not tried this method are in for a surprise. The secret is to not be afraid of the salt. A true salt potato is boiled in water salted in a ratio of 1 pound salt for every 4 pounds of potatoes. Yes, that is a lot of salt. It's so much salt that it crystallizes on the skins of the cooked potatoes, making them look like something dug up on a paleontological excavation. But boy, do they taste great.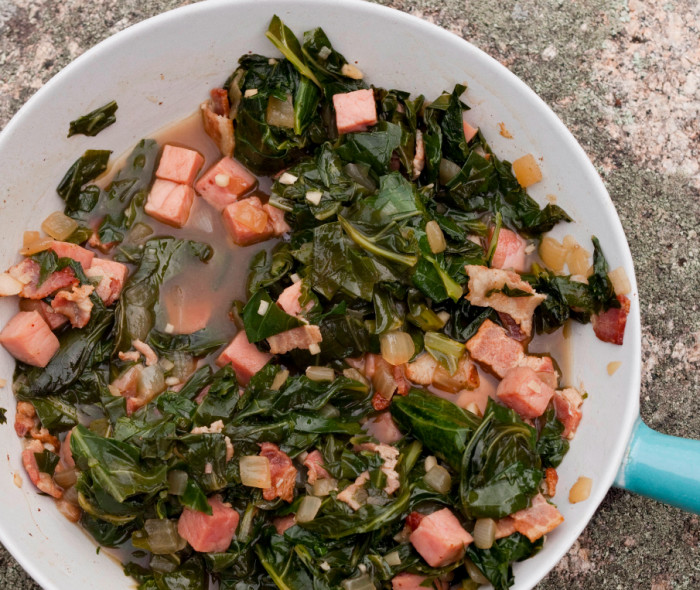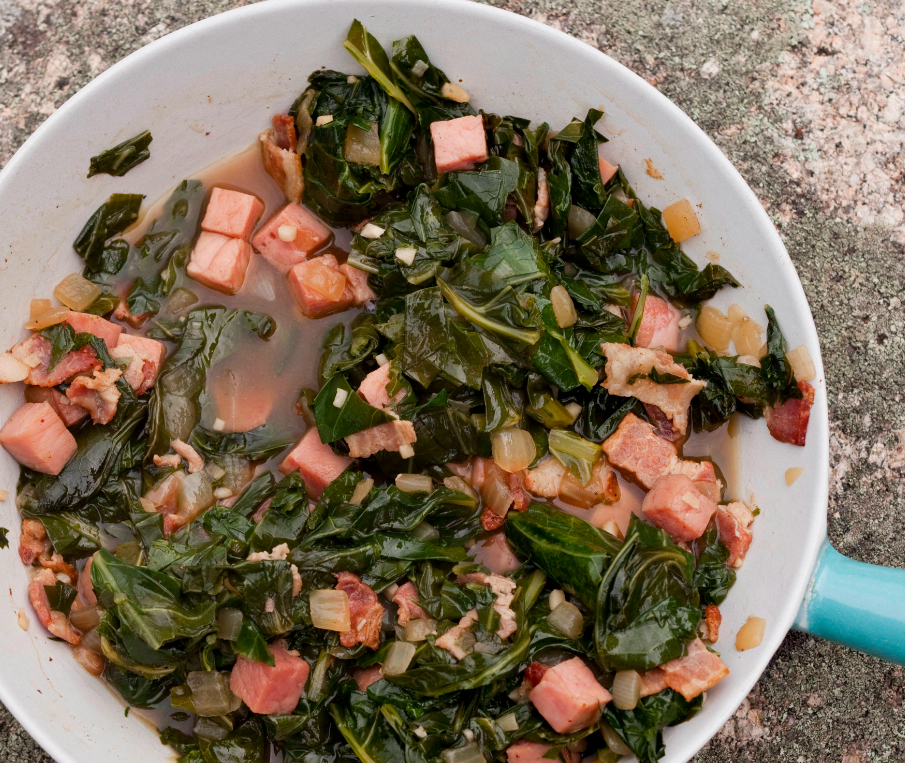 Stewed collard greens are yum. Collard greens with bacon are really yum. And collard greens with bacon and ham are yummy to the max. Adding a smoked pork product to a dish is a very easy way to take its flavor profile to a whole other level; add two smoked pork products, and you take it to another stratosphere.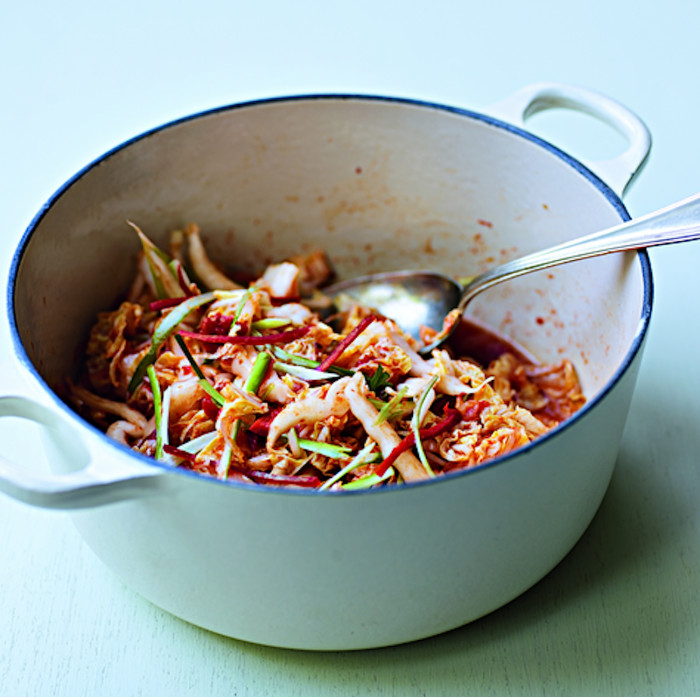 Great vegetable sides are always useful recipes to have on hand. Whether you're serving this sweet and sour Chinese cabbage as part of an all-vegetarian spread or topping your perfectly grilled hot dog, you'll be prepared. It's as tasty on a sandwich as it is on a bite of Wasabi Flank Steak.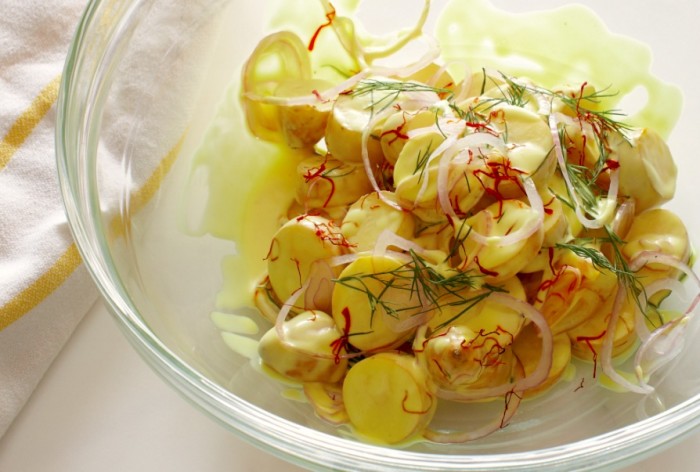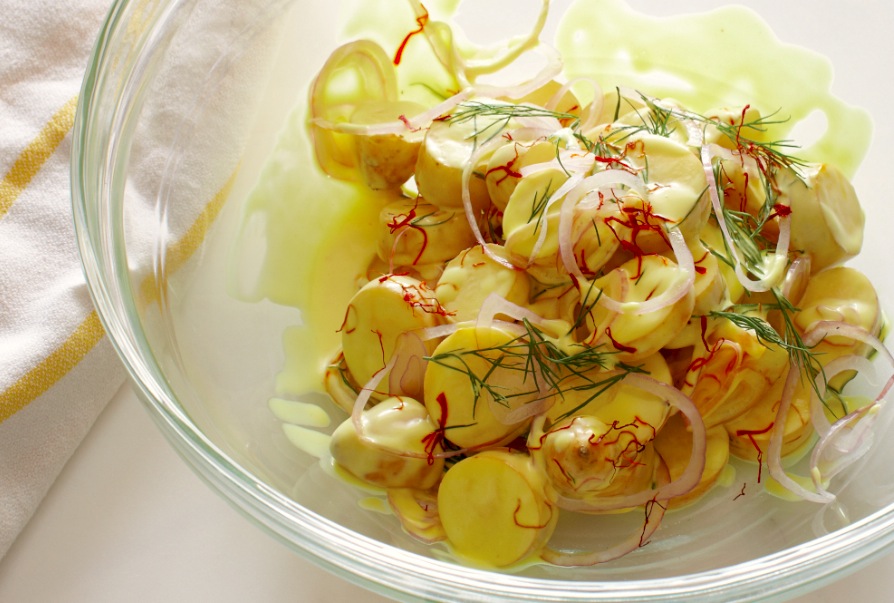 Modeled after the French mayonnaise mix, this savory Provençal potato dish is welcome at any picnic.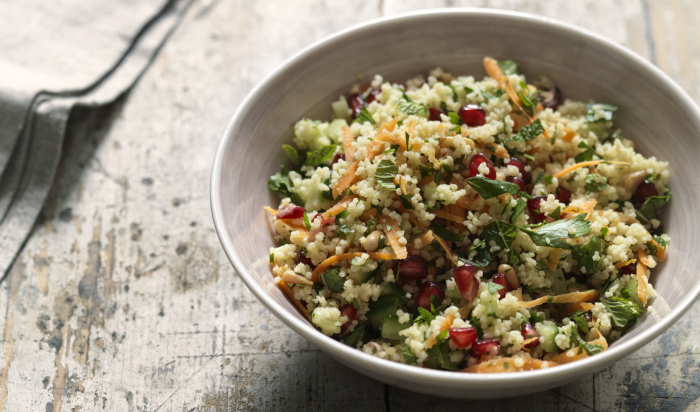 This recipe is an adaptation of the classic Persian jeweled rice traditionally served at weddings and other celebrations and usually containing pomegranates, herbs and nuts for color and texture. This couscous recipe follows the same lines. In this salad, the jewels are the nuts, carrots, cucumber and pomegranate seeds. Don't worry if one element is missing — for example, you can swap the pomegranate for dried apricot, the cucumber for blanched chopped green beans or the pine nuts for flaked almonds or pistachios. Just make it colorful!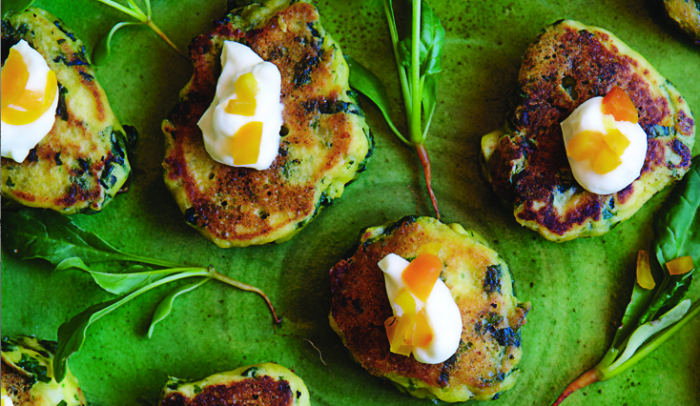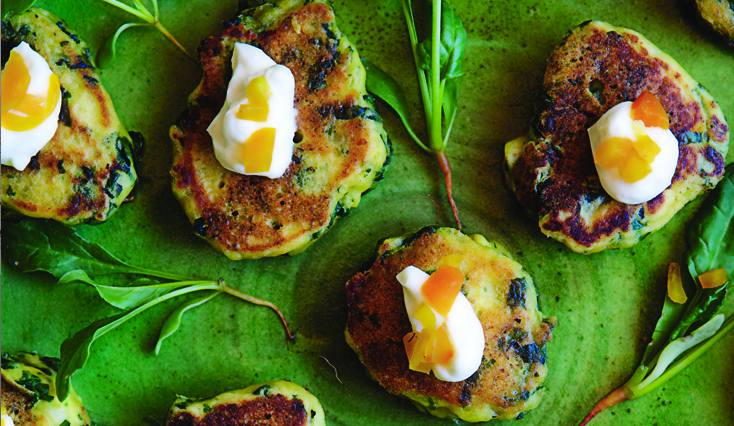 These little cakes are so very satisfying, and light enough that you can serve them with a dollop of sour cream and a cluster of micro greens or a chiffonade of sorrel. A mixture of chard and beet greens works well, too. The beet greens may cook more quickly than the chard. If you prefer spinach, you'll need at least two pounds.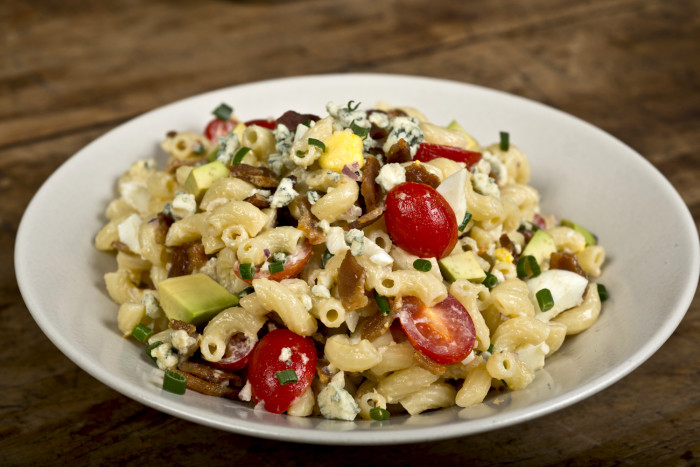 Scrap the salad greens and sub in macaroni for a delightfully busy pasta salad that's almost as attractive as it is delicious. Serve with grilled chicken for a satisfying weeknight dinner, and savor the leftovers for lunch the next day.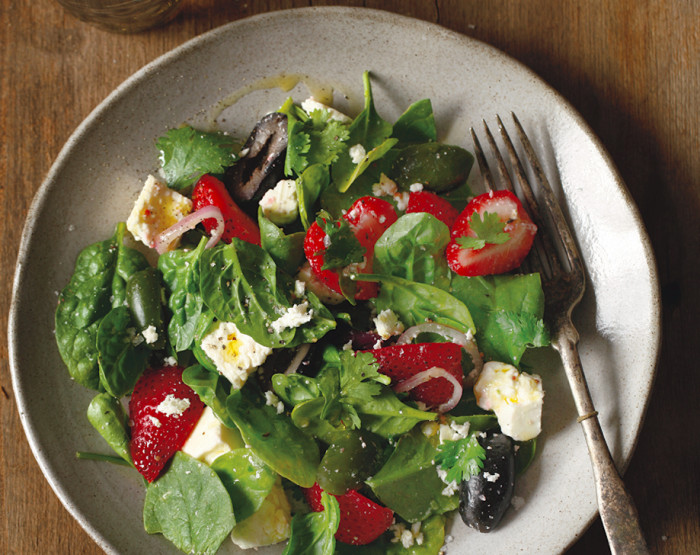 Briny feta is pickled, then tossed with plump olives and strawberries for a bright, juicy salad. Since the feta needs five days to cure in the fridge, this is a great make-ahead dish. Use Greek feta if you want neat cubes; Bulgarian feta is divine, but it needs to be handled carefully as it's very soft and crumbly. Whip up this recipe for a picnic, or serve it after a day on the beach when salt and sun are still on everyone's mind. A glass of prosecco or saison is a perfect accompaniment.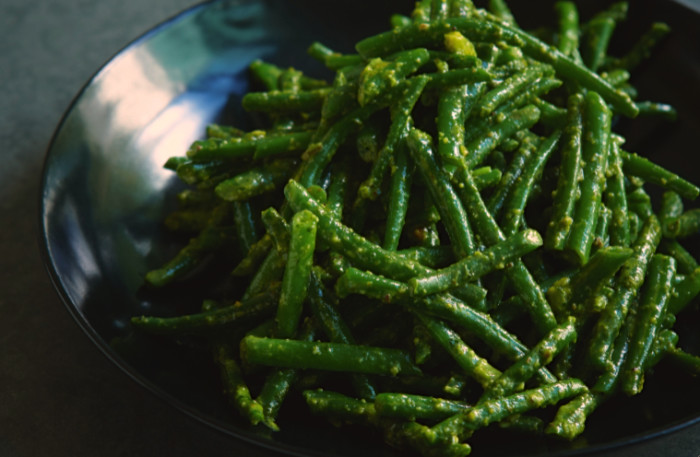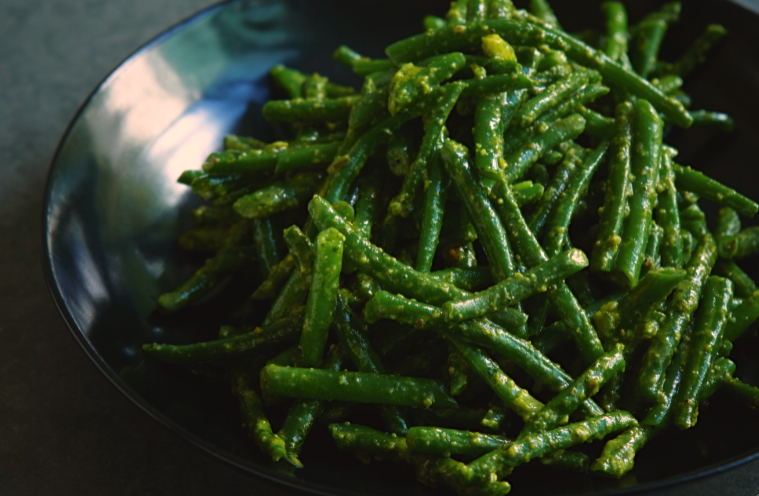 I can feel slightly self-conscious fiddling about with traditional pesto recipes when in its original form it is surely unbeatable. But having had such uplifting results with — admittedly still traditional — Sicilian variants, I decided that the uninhibited approach had something going for it, hence the substitution of pistachios for pine nuts in the pesto here. And, frankly, this was born to go with the green beans: it's a riot of verdigloriousness!