Ah, time for our big epic holiday menu. Of course, if you're just doing a low-key barbecue, we've got plenty of recipes for that. But for the grillmaster who truly wants to show off and pretend they launched the fireworks in celebration of his mighty grilling power, we bring you a thoughtfully curated menu of chicken (including the ones we'll be making). These light and flavorful ideas for poultry pair perfectly with a leafy green side dish and a glass of rosé (or two). All these and more, rounded up for your pleasure below.

On a trip to Rio, David's old friend Miguel took us to his favorite galetaria (chicken shop), Sat's Galeto, and introduced us to a dish we instantly knew we wanted to include: chicken breast, flattened and butterflied, marinated in cachaça and oregano, and lightly grilled. It's an original and crowd-pleasing addition to the barbecue.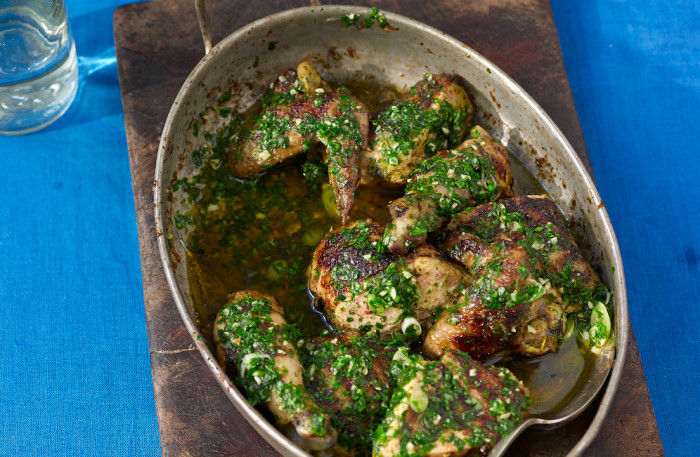 This has to be our best-loved chicken dish. The well-seasoned chicken also gets a "post-cooking" marinade; it is tossed in a bit of West Indian salsa verde and put in the oven for a few minutes so the salsa verde flavors can be absorbed into the chicken. The combo of the char-grill, the island seasonings and the kick of the West Indian salsa verde is truly unforgettable.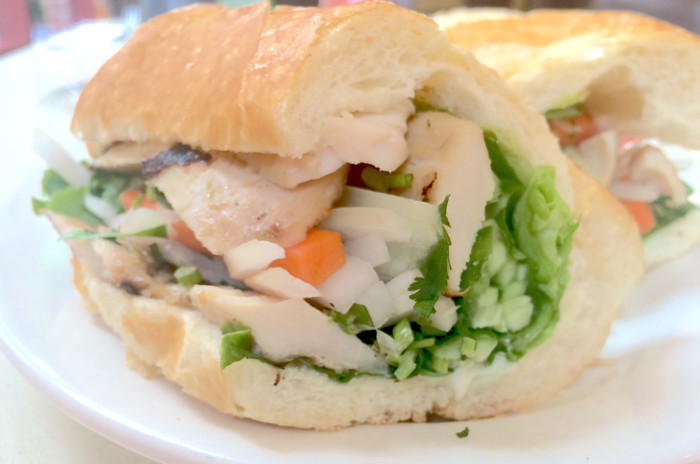 This sandwich, courtesy of celebrated chef Kimmy Tang at Beverly Hills French-Vietnamese restaurant 9021PHO, is not a huge challenge. It's simply a really good, very easy grilled chicken banh mi to add to your sandwich repertoire. The marinade is great for any protein, from pork to shellfish to tofu, so make extra and marinate something else while your chicken is grilling.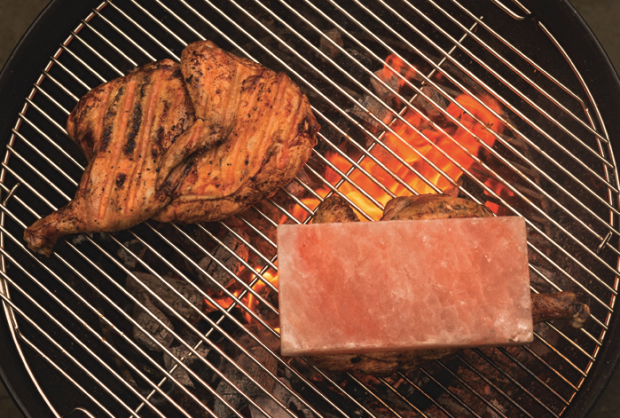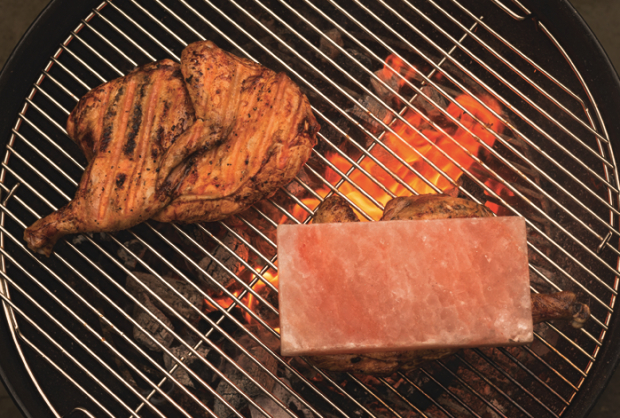 Pollo al mattone is more soulful and elegant than its name — chicken grilled under a brick (a mattone is a heavy tile) — would lead you to imagine. Plain and delicious, with crisp skin and juicy meat, the dish is a staple of Tuscan cooking. Chicken halves are weighted as they grill, which brings the skin of the bird more uniformly in contact with the fire. Dehydration crisps the surface, but the center remains moist. A simple switcheroo reinvents and improves upon the traditional recipe's quiet genius. By replacing the brick with a block of salt, you add a new dimension of seasoning and even increase the crisping — a second Tuscan Renaissance.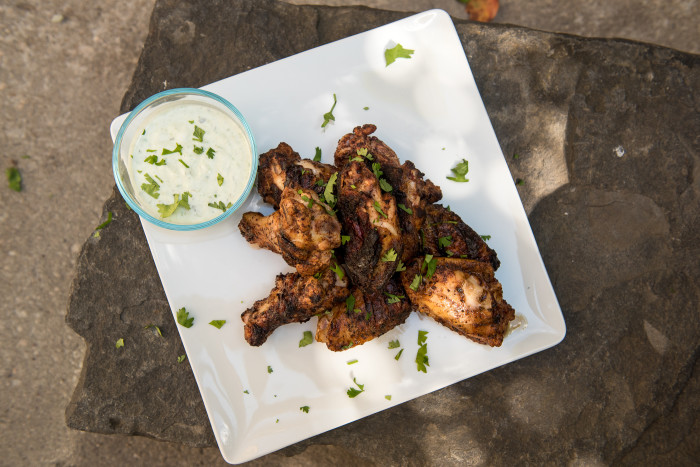 Indians don't glorify chicken wings the way Americans do, so I'm stepping in to bridge that inexplicable gap. When faced with chicken and the possibility of high-heat smoky cooking, such as any ol' charcoal grill, there's only one preparation on my mind. I've tandoorified and char-grilled everything from pork loin and tofu steaks to more traditional fare like shrimp and lamb chops. Brine and baste all you want, but tandoorification (my word for marinating overnight in heavily spiced yogurt) is the way to go if your end game is "juicy and flavorful."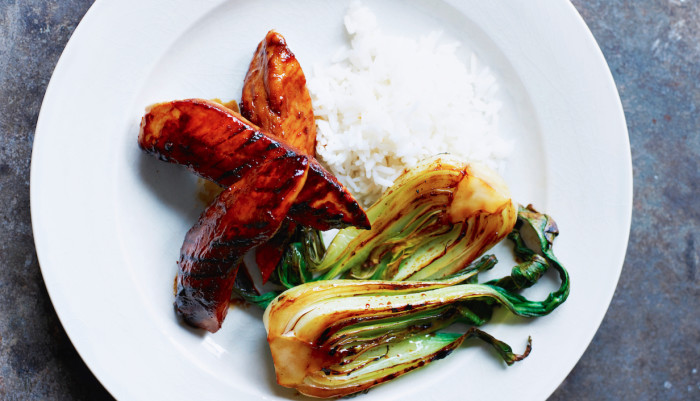 This miso marinade adds a wonderful balance of sweet and savory flavors to the chicken. It takes just a few minutes to make and assemble the marinade; I like to prepare this the night before I want to eat it and leave it covered in the fridge for the next day. The flavor imparted into the chicken is superb, and it makes a very quick and nutritious meal to cook when time is of the essence.