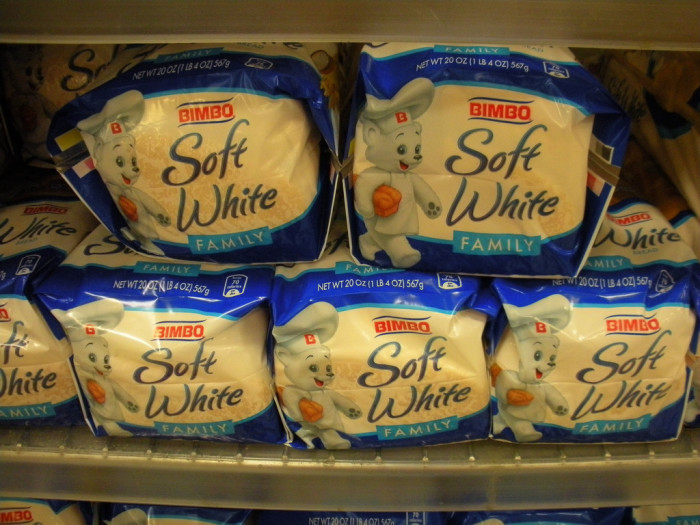 Today's news roundup was fueled by weird levels of desire. Some sugar/rosé fiends crashed a website in search of gummy candies, sushi backpacks are now a thing and a college professor wants to "make bread great again."
American bread is on par with American cheese
A professor at Washington State University-Mount Vernon is likening the quality of bread you find at the supermarket to the quality of plastic-wrapped slices of American cheese, according to The Atlantic. Stephen Jones is the director of WSU's Research Center and Bread Lab and wants Americans to bring back regionality to wheat.
"We used to have at least 16,000 flour mills in this country," Jones told The Atlantic. "[Today] we have three basic millers that control at least 80 percent of the production."
Jones might be right that milling our own flour and baking our own bread will cost less and is probably much more rewarding, but how can he expect us to eat our hot chicken without Wonder Bread?
Drunk candy-crazed mob crashes rosé wine gummies' website
How popular do you think rosé-infused gummies are? Try website-crashingly popular. New York City candy makers Sugarfina paired up with ever-popular Whispering Angel Rosé to create the blush-colored gummy roses and gummy bears. The presale not only sold out in two hours, but also crashed Sugarfina's website. There is currently an ongoing waiting list for the gummies with more than 500 names. If you're looking either to get drunk or sugar-high off these cute candies, you can add your name to the list by emailing roseallday@sugarfina.com.
An unlikely spot for sushi
The editors of Food Republic are avid seafood consumers, especially the sustainable kind. So much so that we wouldn't think twice about sporting fish-covered bags or even backpacks that resemble realistic pieces of sushi. RocketNews24 reports that these backpacks come in tamago (egg), nigiri (shrimp) and sake (salmon) sushi. Each bag is available for roughly $47. Nigiri backpacks are currently sold out, so you'll just have to make do with making it for dinner.