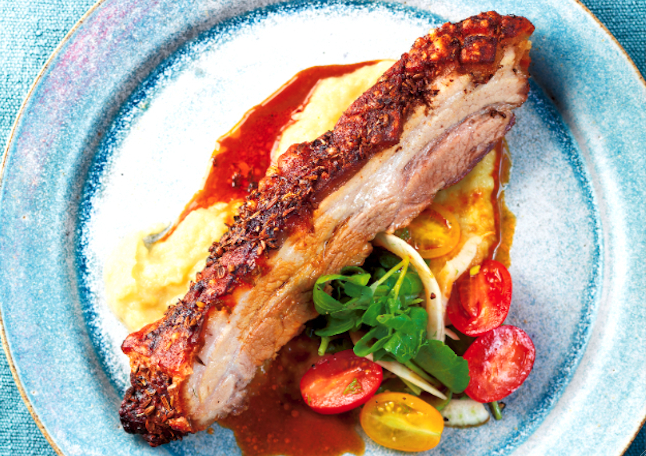 Whether you're a cultivator or simply a fan of sweet, tart, juicy cherry tomatoes (or are we talking about grape tomatoes?), you'll be happy to know that their season is in full swing. Whether you keep them raw, give them a quick cook or turn them into sweet, nuanced sauce, run to your farmers' market and buy some and make one (or all) of these dishes.

Anise has a natural affinity for pork. Fennel and fennel seeds accentuate the pork's meatiness and add depth of flavor to complement the rich, slow roasted pork belly. Tomato lifts the flavor with an acidic hit.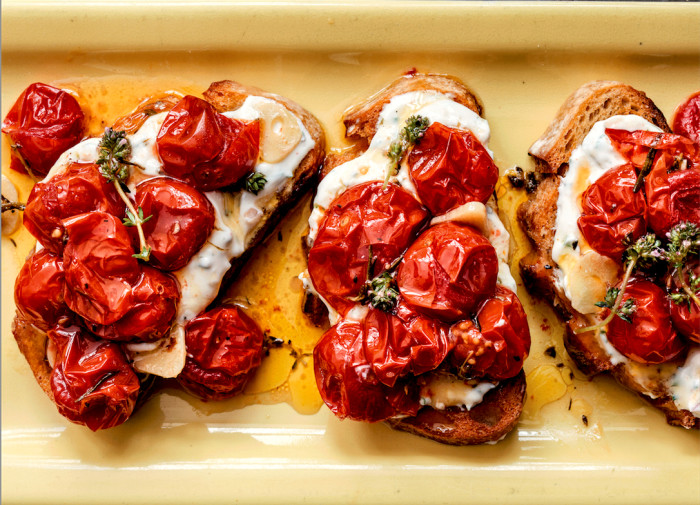 For this recipe, I roast the tomatoes ahead of time — up to eight hours in advance — so they have time to marinate in their own savory juices, which get released and caramelize slightly, making a nice bit of sauce to drizzle over the top.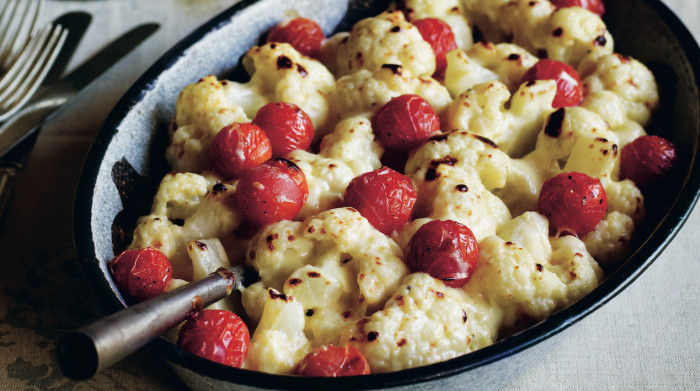 We always had great difficulty convincing our children to try cauliflower. That was before we came across this recipe for a jazzed-up cauliflower cheese. Now they complain that we don't make it often enough!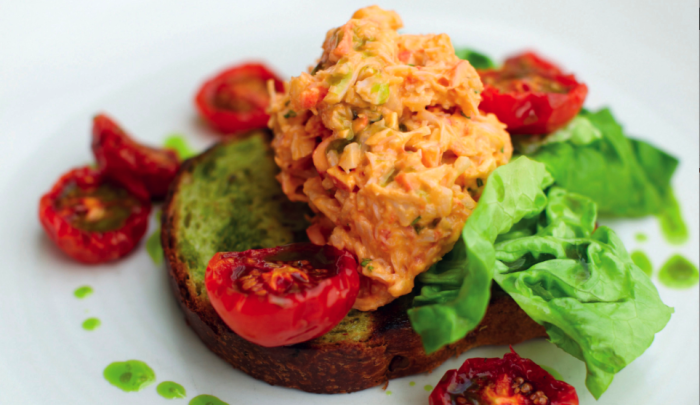 If you are having a dinner party and you want to impress, this unique combination is the way to go. The brioche has a great flavor and marries so well with the fresh lobster and sweet acidity of the cherry tomatoes. Taking classics to a new level is one of my favorite ways of creating new dishes, and this is one of them.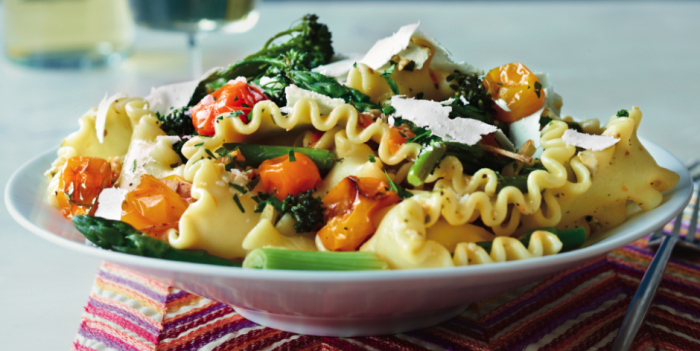 When the asparagus is pencil-thin and abundant, the broccolini is tender and the first cherry tomatoes arrive, we turn our attention to light, healthy pasta dishes to ring in the warm weather. Mario Batali's outstanding recipe fits the bill with shavings of salty, crumbly ricotta salata cheese on top in this month's issue of Food & Wine magazine.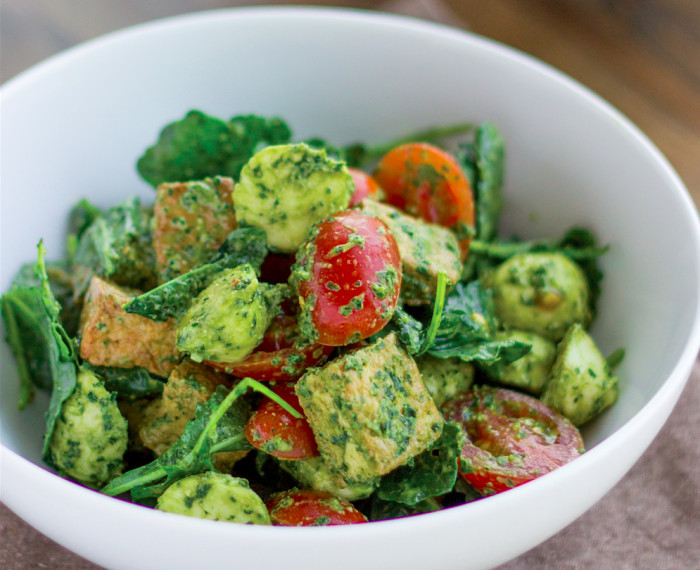 This salad is not only easy to make but also packed with protein, nutrients, and Italian flavors. Bites of fresh mozzarella are mixed with sweet cherry tomatoes, baby kale, tofu crispy enough to be mistaken for croutons, and a flavorful basil pesto dressing.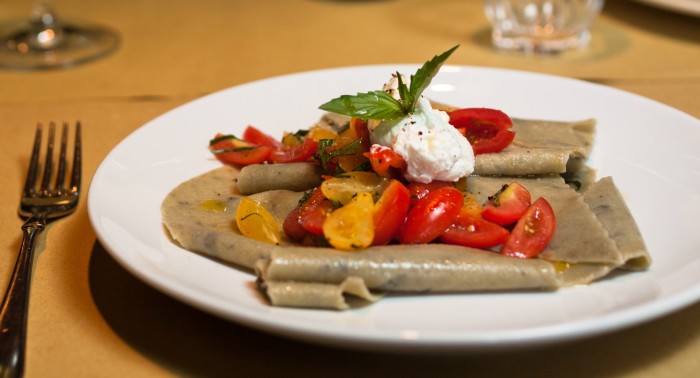 Maltagliati means "badly cut" in Italian, and traditionally, the term was saved for the odd scraps of pasta leftover after you've finished cutting the ravioli and other larger, fancier-shaped pastas. They tend to be fairly large, flat and oddly shaped triangles that fold back on themselves on the plate.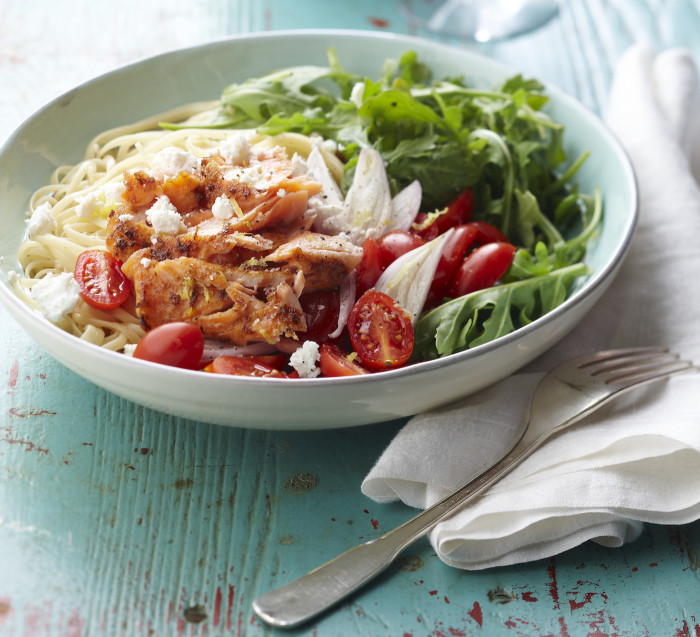 It's officially spring, which means we're ditching heavy (delicious) braised meats for light, colorful salads. Rather than stick with straight vegetation, this recipe for pasta salad incorporates healthy salmon and goat cheese for richness and a creamy bite without any of the usual suspects. With all apologies to butter and beef, warm salmon and arugula pasta salad with ripe cherry tomatoes and sliced shallots is on the menu tonight.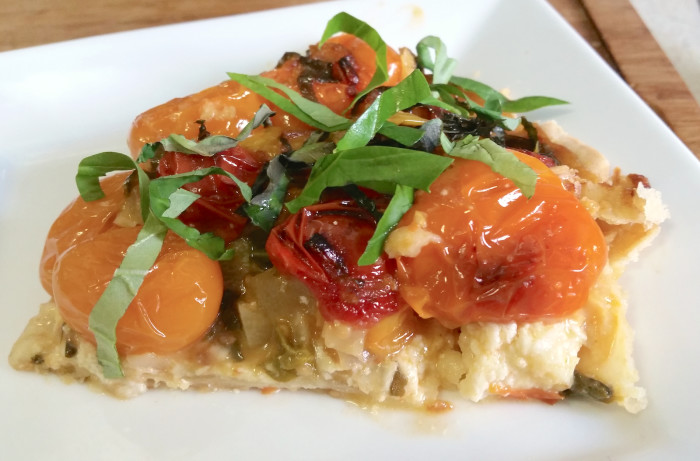 This spicy Italian tomato pie with burrata lands somewhere between New York and Chicago pizza with a buttery pastry crust, thick layer of burrata and fresh, ripe tomatoes. Get ready for an awesomely satisfying summer meal.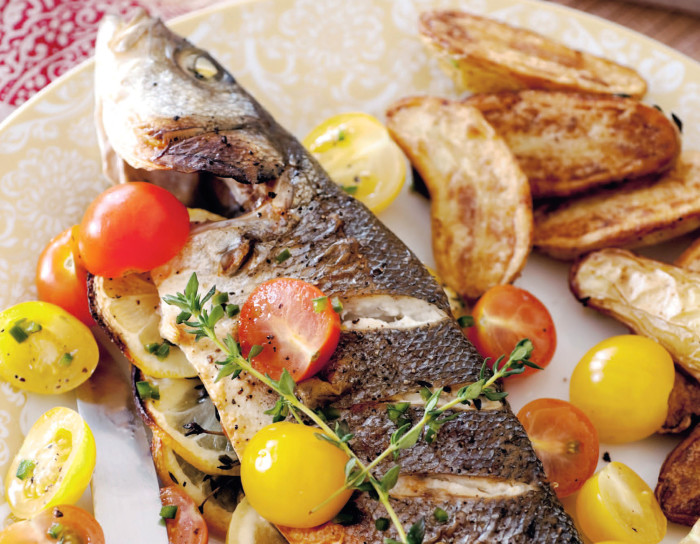 We love the New York Times food section, so we picked up a copy of The Essential New York Times Grilling Cookbook, with recipes from the past century (or so) of outdoor cooking. All your favorite authors contributed recipes, but we're crazy about this Greek-style fish recipe from Mark Bittman's The Minimalist.