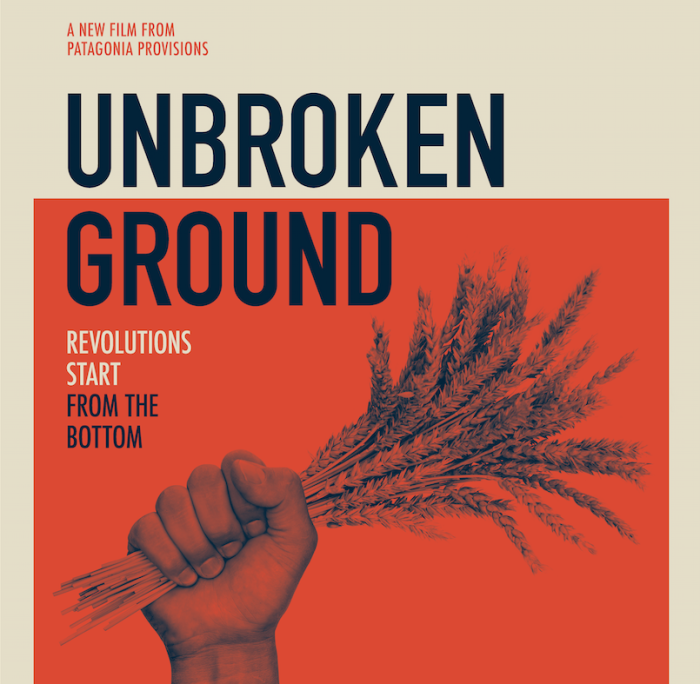 Patagonia, the outdoorsy clothing and camping-gear brand, is breaking its fleecy mold and delving into the food and film industries. The California-based company is releasing a documentary about how we can adapt and change our relationship with how food is grown and harvested. Unbroken Ground is a 25-minute film that explores our bond with land and oceans and how we can make better food choices. The film tour kicks off in New York City on June 22 and will travel the country for the next month. The documentary will also be available to stream online.

All screenings are free to the public and include a tasting of the food featured in the film. The film's director, Chris Malloy, and Patagonia Provisions director Birgit Cameron will join a panel of speakers after the credits at select locations.

Check out the tour dates and trailer below.

Patagonia Film tour dates:

June 22 — Patagonia Soho, New York City
June 23 — Patagonia Washington D.C.
June 24 — Patagonia Lincoln Park, Chicago
June 29 — Patagonia Portland, OR
June 30 – Patagonia Seattle
July 5 — Patagonia Santa Monica
July 6 — Patagonia Cardiff by the Sea, CA
July 7 — Patagonia Ventura
July 19 — Patagonia San Francisco
July 20 — Proof Lab, Mill Valley, CA
July 21 — Patagonia Santa Cruz
July 30 — Patagonia Hale'iwa, HI
July 31 — Patagonia Honolulu

2016 Unbroken Ground Film Preview from Patagonia Provisions on Vimeo.