Summer is the season of lobster. These delicious critters do thrive during cooler months, but think about it: A buttery, squishy roll filled to bursting with hearty tail meat, sweet knuckle meat and succulent claws all held together by a thin veil of mayo, possibly a little chopped celery or chives. A split, grilled lobster with a squeeze of citrus and a drizzle of butter. The unbeatable pairing of lobster and pasta. Celebrate June 15, National Lobster Day, with one of the country's finest natural resources (and don't forget the big plastic bib).

"My inspiration for this lobster roll is 1) lobster rolls are awesome, I love them dearly and everything they represent (freshness, simplicity, quality of product, simple/subtle technique), 2) my family would always spend summers in Cape Cod," chef Tae Strain says. "Obviously lobster rolls are a regional specialty, and whenever I was there I would eat them nonstop. And 3) it made sense to me to bridge the gap between something that was sentimental to me, something that was extremely relatable and loved by others, with ingredients that are slightly higher end and represent a different spectrum of food."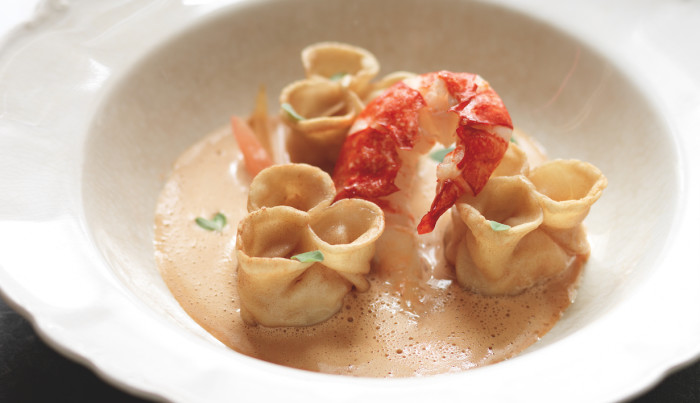 Michel Roux Jr. is one of Britain's most celebrated French chefs: He helms the renowned London restaurant Le Gavroche and is the author of the new cookbook The French Kitchen. Not for the beginner, yet not so advanced you'd need two Michelin stars like Roux to pull them off, these recipes honor the foundation of classic French cuisine while looking to the future. This fine French-Italian hybrid of delicate shellfish and handmade pasta will certainly impress the food critic in your life.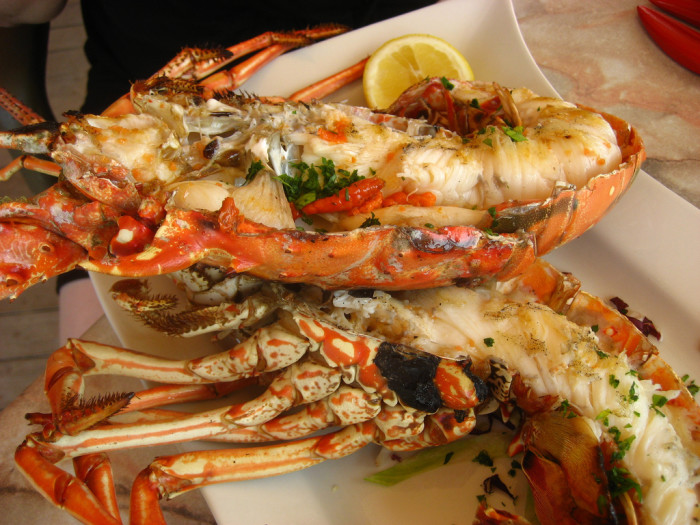 When it comes to grilled whole lobsters, I always endorse charcoal over gas, but either will work. About a pound and a quarter lobster is the sweet spot for the most tender, tastiest meat. If you want more of a complement to a meal, you can grill just the tails — same method. Still cut them in half lengthwise, but skip the parboil.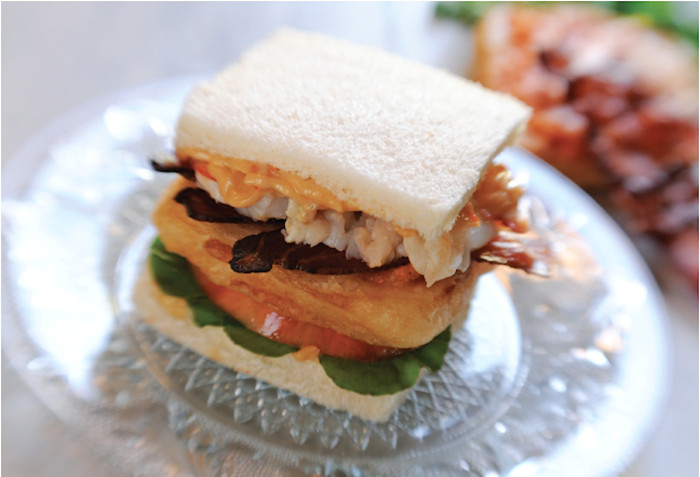 Everybody loves a club sandwich — if it's a lobster one, even better. But to make sure we brought something new to the pressed-and-creased world of club sandwiches, my crack (addicted) team of cultural anthropologists, market-research analysts, and focus groups got together and determined that the best way to inject a little ethnic fire into the beloved sandwich was to fuse it with that bastardized Chinese suburban specialty: shrimp toast! But since this is a lobster sandwich, we swapped one crustacean for the other, and thus a new American classic was born.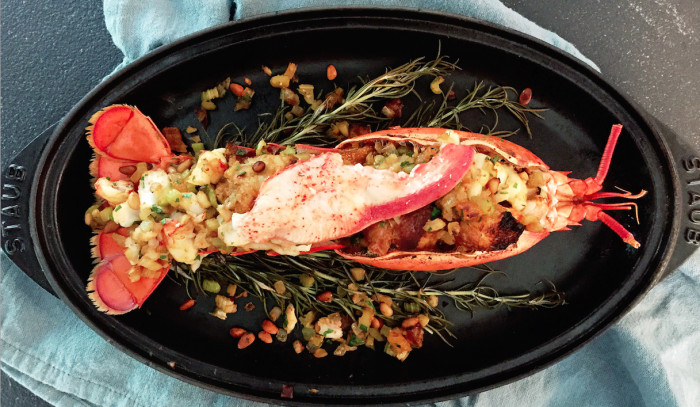 The lobster shells should be filled with warm stuffing; if made ahead, gently reheat with a little water prior to stuffing. The addition of rosemary is a wonderful touch as it slightly chars and adds a delightful aroma that permeates the shell (and your kitchen). However, this is not necessary, and bunched tinfoil can also serve to stabilize the shells.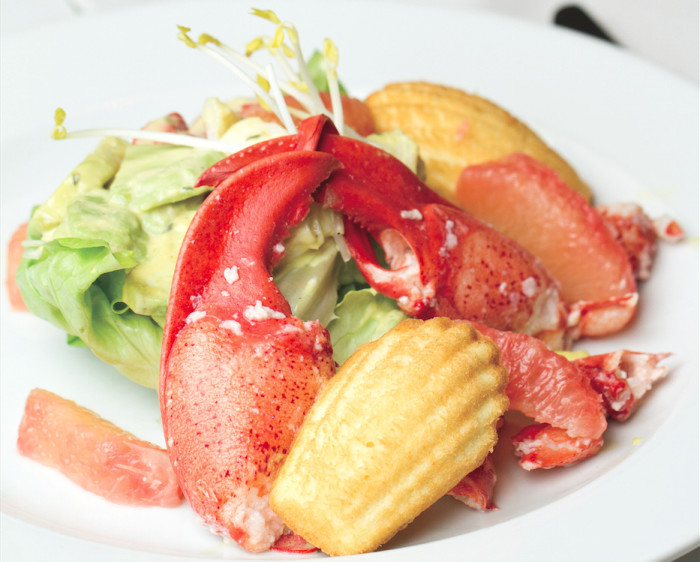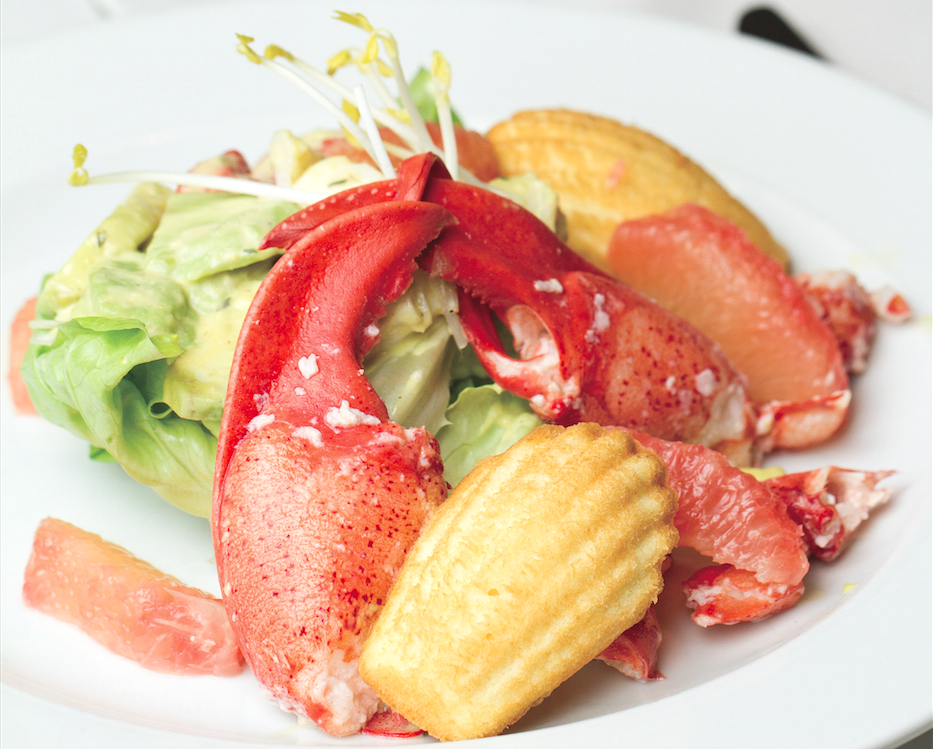 You shouldn't hit Baltimore's fast-growing fine-dining scene without first consulting the Baltimore Chef's Table, a smart guide to the restaurant dishes you need to experience written by two of Baltimore's most dedicated food enthusiasts. This sweet and savory lobster salad arrives from executive chef Tom Devine at Linwood's in Owing Mills, Maryland.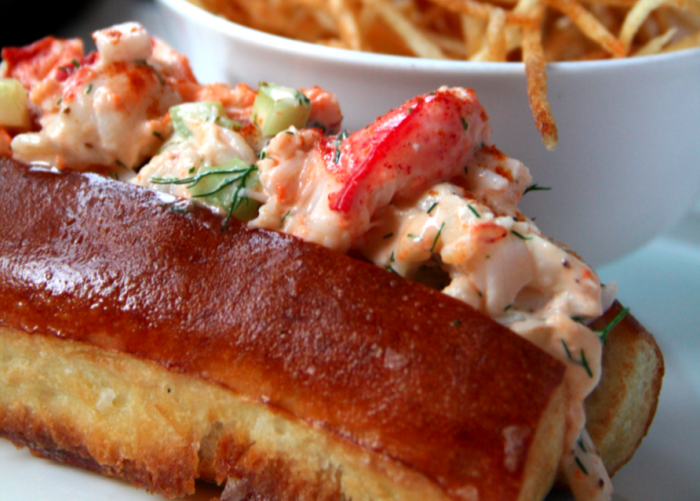 The John Dory Oyster Bar's lobster roll is April Bloomfield and chef de cuisine Josh Even's take on the classic sandwich. It's made with fresh Maine lobster meat warmed in lobster roe butter and tossed with celery-seed mayo, dill, celery, red onion and white wine vinegar piled on a buttery, toasted roll from Orwasher's Bakery, made especially for the restaurant.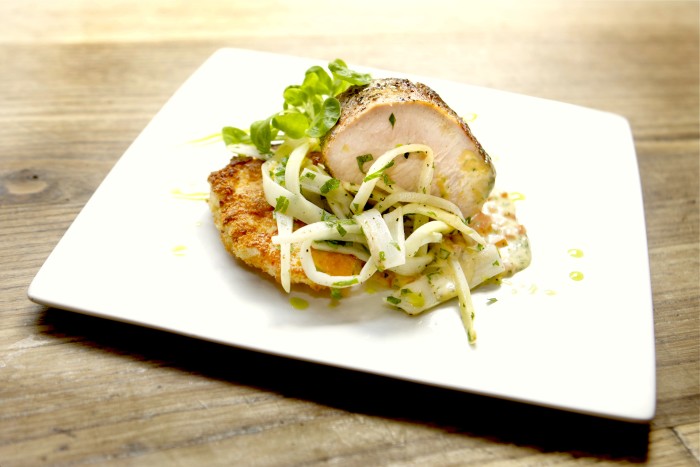 Schnitzel is making a comeback. I walk by the schnitzel truck in NYC all the time — it's always busy, and I love schnitzel! I had the idea to try a lobster schnitzel in a veal Oscar dish, which is traditionally veal and crabmeat, but I thought the pan-fried lobster with smooth extra-virgin olive oil from Chile would be extra-rich and delicious.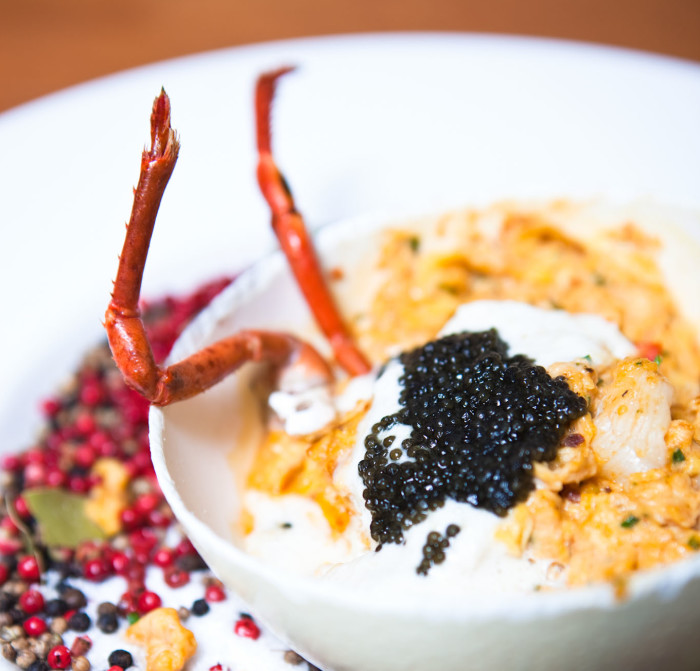 This lobster scrambled eggs recipe comes from chef David Burke, whose whimsical and dramatic take on modern American cuisine drew us to SoHo's David Burke Kitchen, his newest venture. The key to this dish is using the best eggs you can find, free range and fresh from the coop if possible (scope out the egg scene at your local farmers' market). Very ripe summer tomatoes will also work wonders. Do that lobster justice.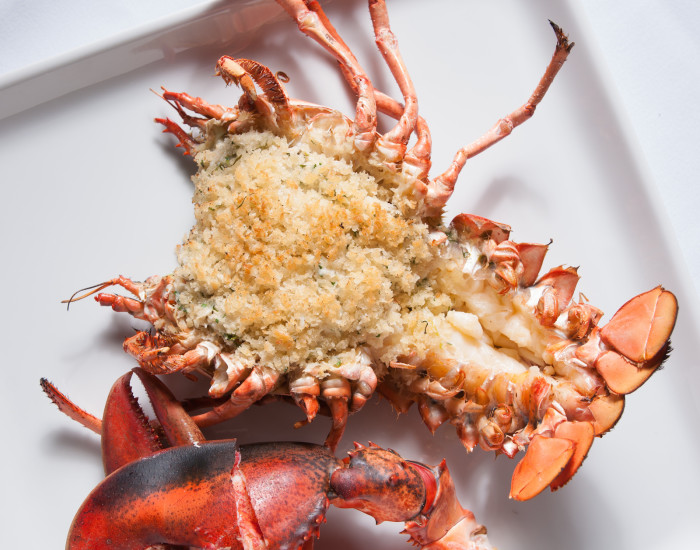 Every fish house has some kind of fish — flounder, shrimp or sole — stuffed with crab. Here's my take on that classic. The lobster is butterflied (split lengthwise but not quite in half), just enough to crack it open for stuffing. The crab is aggressively flavored with fresh herbs and lemon and topped with an herbed panko crust for texture. This is a special-occasion recipe but absolutely worth the trouble.