Charleston, South Carolina, has a deserving reputation as the country's most overachieving restaurant city. A plethora of big-name chefs and an abundance of access to fresh produce and seafood have catapulted the city's dining scene to national recognition. While the city may lay claim to some of the nation's best Low Country cuisine, charcuterie and more, one man recognized Charleston's lack of a true Southern staple: barbecue.

John Lewis is a Texas pitmaster who helped open the world-famous Franklin Barbecue in Austin before moving on to start his own venue in town, La Barbecue (commonly referred to as the city's best 'cue not named "Franklin"). By the end of the month, Lewis is set to open an eponymous restaurant in Charleston's emerging Upper Peninsula, where he'll dish out his trademark Central Texas–style barbecue.

As the big day fast approaches, Lewis is faced with dilemmas that can be commonplace in the wild, wacky world of restaurants. "Here in Charleston, there are more restaurants than there are people who actually live here — there's not enough restaurant staff to go around," he says. "People go from place to place here like crazy. I'll be at a restaurant and I'll see someone there. Three weeks later, it didn't work out, they're in a different department, and three weeks later they're in a different place."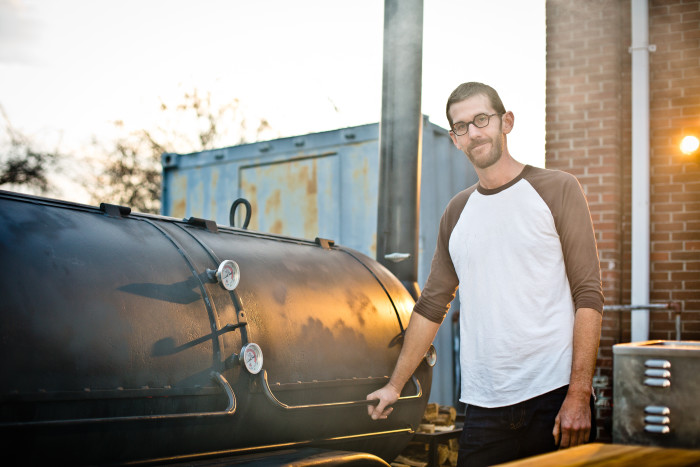 Furthermore, it's challenging to find individuals who have any sort of experience with the cooking style. "With barbecue, you can't go to culinary school because none exist," Lewis says. "Anyone who has learned from barbecue joints is going to change what they learned anyway." Lewis describes himself as self-taught, having taken more than a decade — "and thousands of dollars of trial and error" — to properly hone his smoking skills.
So with a local workforce that's short on bodies and experience, how is Lewis planning to staff his upcoming BBQ joint?
Well, by offering more than just a job — an education. Lewis envisions his new restaurant serving as a sort of barbecue university for aspiring pitmasters. Specifically, he's looking to hire four brave souls to serve as his protégés. Lewis will train these folks in the art of barbecue for one year (in addition to paying them).
"What would be awesome is if there was some 23-year-old guy from California or something, and his dream is to have a barbecue joint and he came out here, spent a year or two with me and then he can go back, away from Charleston, and do his thing somewhere else," says Lewis.
Experience with BBQ is a plus but not required. "It's important but not as absolutely necessary as someone who is super stoked about barbecue — someone who is extremely passionate about it," he says.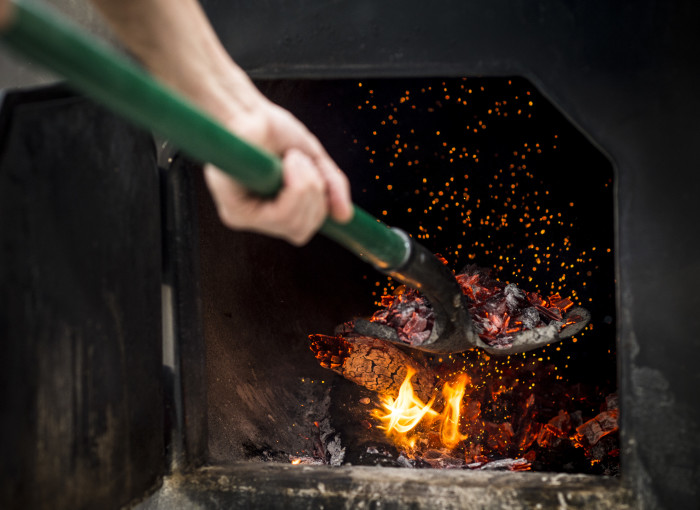 Because Lewis is secretive about a lot of his processes, anyone he hires will have to sign a nondisclosure agreement, promising that he or she will not open a competing restaurant in town at the end of the required one-year term. "I don't want them to be here for 22 months and then go back down the street to some other barbecue joint and start poaching my people," he says. In return for at least one year of loyalty to Lewis's new restaurant, employees will learn how to work with large cuts of meat, butchering, sausage-making, fire management, how to build a fire and how to serve the meat.
In the end, Lewis views the openings as ideal stepping stones for his potential hires. "Anyone who's really into it and who's going to work really hard for me is not going to want to do it for someone else forever. Anyone who's worthwhile is going to dream to do this for themselves," he concludes. Excuse us for just a minute while we begin filling out an application for barbecue school.
---
Think you have what it takes to fill one of these labor-intensive positions? Email info@lewisbarbecue.com if you are interested!