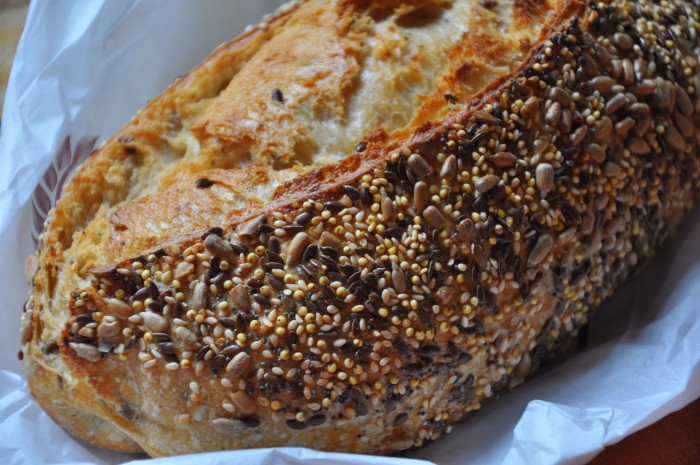 Bread is on the table for every meal in France — always has been, always will be. Michel Izard, artisanal French baker and author, says, "If a restaurant has good bread, you can also expect good food." Bread can be eaten with butter while you wait for your food, but it's also an important accompaniment to your meal, used to soak up the last bit of sauce on your plate (instead of lapping it up with your tongue, which is typically frowned upon).

But the secret is officially out: Most restaurants in Paris don't make their own bread. (Take it from me; I just finished culinary school there.) Why? Simply because of the specialized labor, space and time required. Bread-making is a respected art in France, and even Michelin-starred chefs understand the difficulty of its craft. It usually doesn't make sense to tack on these extras when they have access to the most talented bakers in the world just around the corner, which is why so many restaurants leave it to professional bakers. Here are six bakeries that Michelin-starred Parisian chefs rely on.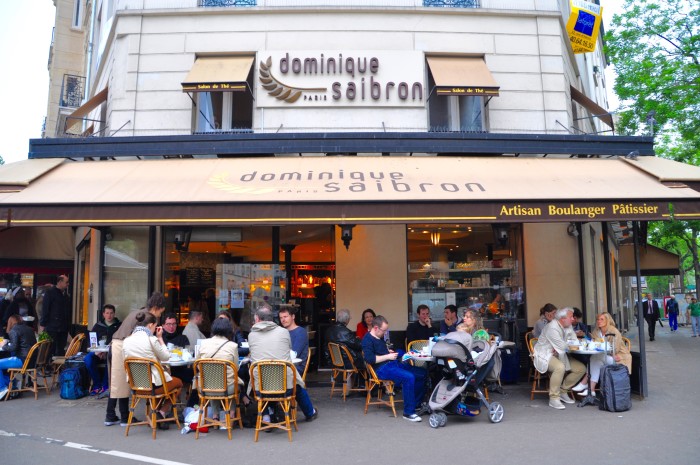 Dominique Saibron
Dominique Saibron has long been a household name in France. His bakery, situated in the nearby Paris suburb of Bourg-la-Reine, has been around since 1987, and he's expanded and opened shops in Japan as well. Saibron's impressive reputation has led to providing bread and pastries for simple coffee shops, Michelin-starred restaurants and five-star hotels throughout the city. La Grand Véfour and Alain Ducasse's Le Meurice Restaurant are two of 25 restaurants that serve its bread. Two-starred restaurant La Grand Véfour serves its delicious pain aux céréales (see photo at the top) and baguettes. Stop by the flagship location for fresh loaves, daily specials, breakfast and dessert.
77 Avenue du Général Leclerc, 75014 Paris
Jean Luc Poujauran
Jean Luc Poujauran is a respected baker known for using healthy, fresh ingredients at his 7th Arrondissement boulangerie. He believes in the importance of quality materials and makes his baguettes with organic, stone-ground flour. Poujauran is a fan of slow fermentation, which allows the bread to naturally rise with little aid from yeast and gives the final product its famously pure flavor. He bakes for more than 200 restaurants; some of his Michelin-starred clients include Astrance, Akrame, Joël Robuchon and Hélène Darroze. Unfortunately, Poujauran no longer has a walk-in bakery for you to buy his top-quality creations, but you can certainly find them all over the city.
18 Rue Jean Nicot, 75007 Paris; +33 1 47 05 80 88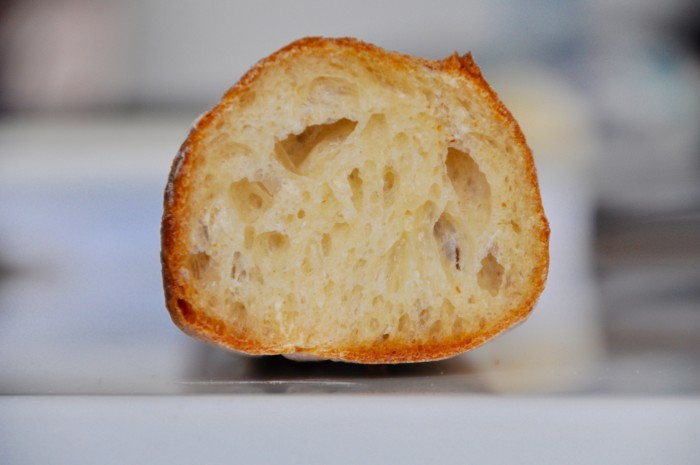 La Parisienne
Mickaël Reydellet and Florian Charles are the wonderful bakers at La Parisienne who are responsible for making Paris's best baguette of 2016. Their traditional baguettes are sought out by lucky locals living in central Paris and purchased by neighboring one-starred modern bistro Itineraires, located just around the corner from their bakery.
52 Boulevard Saint-Germain, 75006 Paris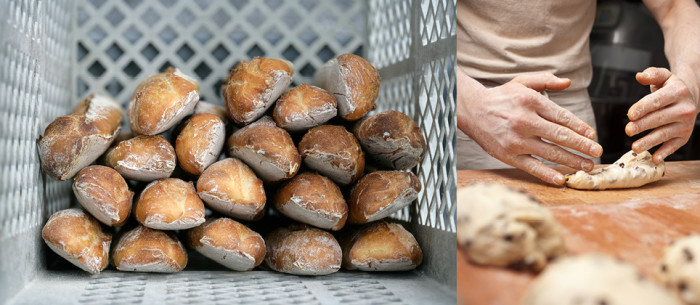 Eric Kayser
Although the Kayser brand has expanded worldwide, the quality of the breads at Eric Kayser's stores in Paris remains unrivaled. He has 19 locations in Paris, where locals line up around the block for his buttery viennoiseries made with yeast dough and classic "Monge" baguettes, as well as gluten-free buckwheat and chickpea bread, classic French sandwiches and cookies. One-starred L'Atelier de Joël Robuchon and Le Restaurant also get their breads from Kayser.
8 Rue Monge, 75005 Paris
Panadero Clandestino by Thierry Delabre
Thierry Delabre's passion for bread was ignited by his own home oven. He started baking for his family and friends, but soon chefs in Paris got wind of his special sourdough breads. He believes in maintaining a close relationship with the farmers who harvest his wheat and knows they are sustainably responsible and always producing top-quality flour, which he believes makes the bread tastier and easier to digest. He still works out of his apartment, which limits how much bread he can make. Some restaurants lucky to get his bread are the three-starred Astrance and one-starred Antoine. Luckily for us, Delabre launched a campaign to raise money to build a boulangerie, and his goal has been met by many bread-loving supporters.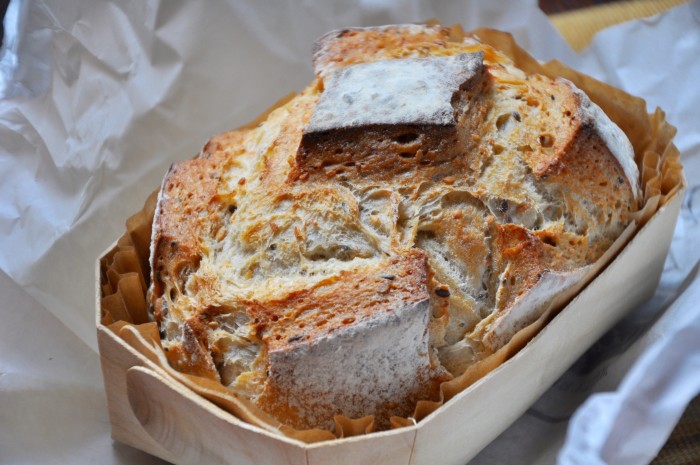 Le Quartier du Pain by Fréderic Lalos
Fréderic Lalos won the intense trade-based competition Meilleur Ouvrier de France at the tender age of 26. This prestigious award declared Lalos best in the category of baking, so it makes sense that he bakes some of the best bread for some of the best restaurants in Paris. He makes breads for three-starred chefs Yannick Alléno and Guy Savoy, as well as Robuchon's L'Atelier and L'Abeille at the Shangri-La. This list continues, and it shows how much famous French chefs trust him with one of the most important components of their service.
93 Rue Raymond Losserand, 75014 Paris
Bonus baguettes: Watch how the bread gets made at NYC's Lafayette: