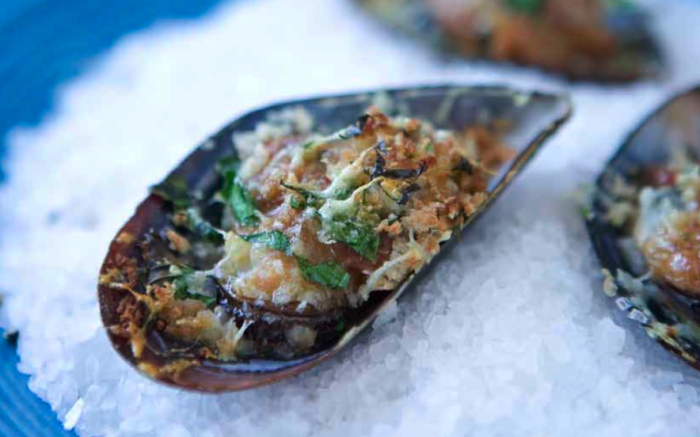 A little cured ham never hurt a meat lover, right? The addition of a few slices of this Italian pork candy (think smokeless bacon) to a meal can turn a decently solid spread into a restaurant-quality affair. Break out the pancetta for dinner tonight and add a classy touch to the whole meal — here are our six favorite recipes.
My friend Ashlyn introduced me to a version of this recipe. She grew up in Louisiana and Mississippi and loved eating Oysters Bienville, a famous dish from New Orleans, which she then adapted by replacing the original seafood with mussels. In honor of Ashlyn, I'd like to tell you her favorite one-liner that she says every single time I mention I'm cooking mussels (or clams, or oysters, for that matter): "Vanna," she says, "I'd like to bivalve."
This quick spaghetti dish reminds me of spaghetti carbonara — noodles coated in a creamy sauce studded with salty pancetta pieces. But carbonara isn't exactly a healthy dish — and the challenge with all pasta dishes is keeping them light and the portion sizes reasonable. So for this recipe, I cut down the amount of pasta and bulked up the dish with roasted Brussels sprouts. The simple pancetta cream sauce is made with full-fat, full-flavor ingredients, so I kept the amount low — just enough for a really delicious meal.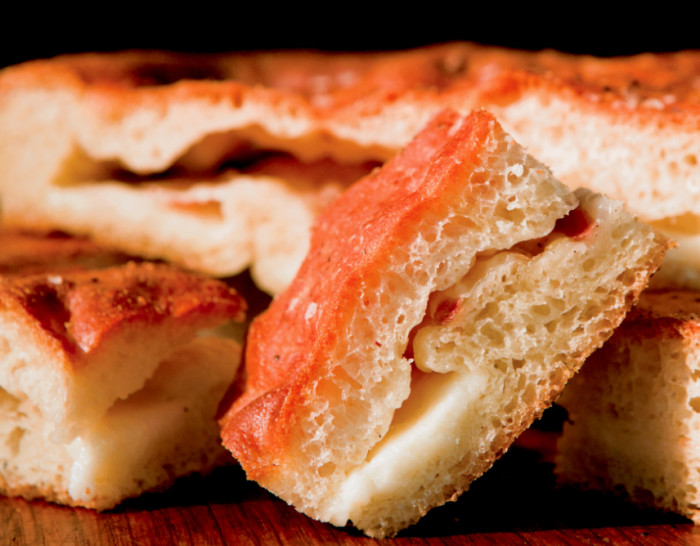 On our first trip to Liguria, Claudia and I stopped in Bergeggi, a tiny beach town near Genoa. Claudia stuck her head out the window, took one whiff, and said, "Stop the car." She didn't know where the focaccia was, but she could smell it. We found a line of people, pulled over, and got in line. The store sold 20 different kinds of stuffed focaccia — speck and blue cheese, tomatoes and arugula, Nutella… you name it. You order whatever you like in hundred-gram increments, and they slice off your order and warm it in a wood oven.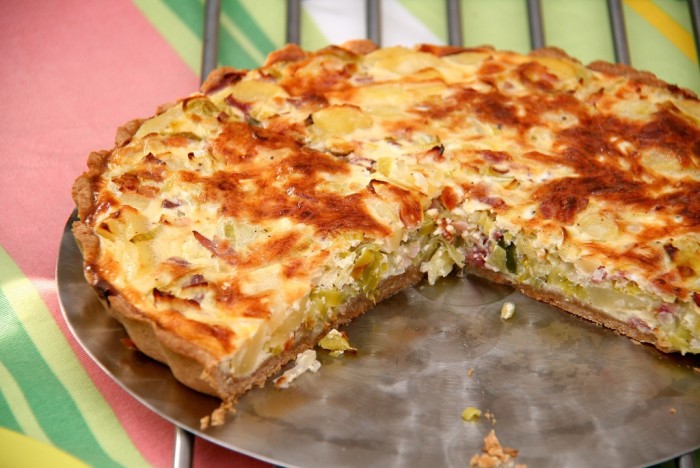 We've seen '80s nostalgia cropping up in music and fashion, but surprisingly I've also found my cooking beginning to mimic that sentimentality. More and more I find homemade quiche fits the bill, any meal, any day. It is, after all, a versatile, inexpensive nod to the decade of my youth. But instead of sticking with the mushrooms and Swiss of yore, I have taken quiche into 2011 by using ingredients like pancetta and cilantro. I like to call them "uniquiches." (Try to say that three times fast.)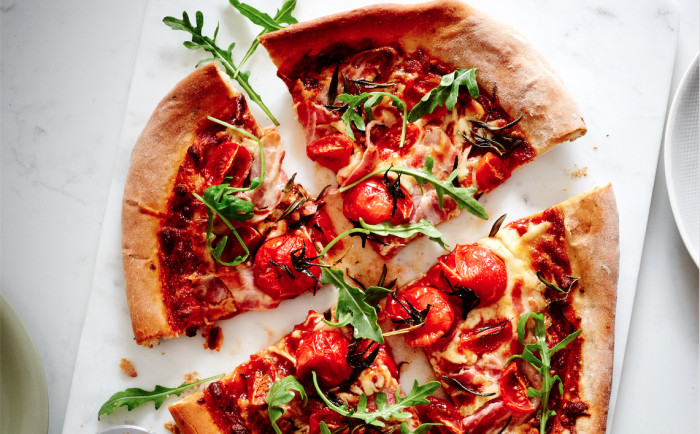 Cricket flour is fast becoming one of my favorite insect-based ingredients to cook with. It's such a versatile product, and this rosemary pizza dough is a prime example of why. It's super-easy to make, and the mixture rises fast, so you'll have a slice in hand well before any home-delivered alternative.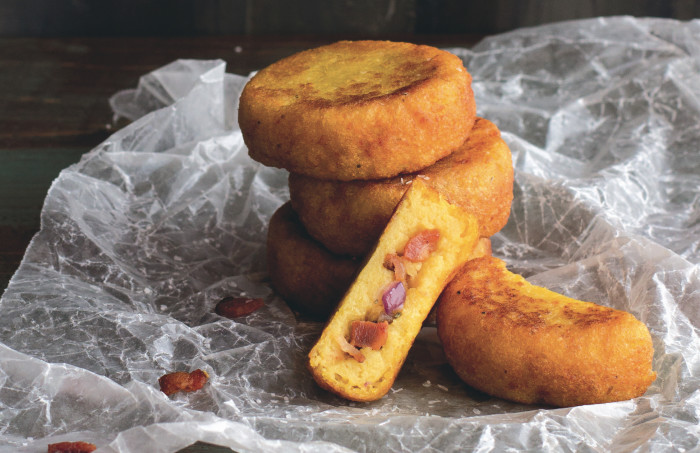 Did you know that you can make the perfect croquette dough with just one ingredient and a little water? It's true! This recipe makes a simple dough from mashed plantains. Instead of the traditional ham filling, here I've used salty pancetta and sweet red onion to contrast the soft, fluffy dough with crispy edges. This flavor combination is seriously good, but you could swap out the filling for other options.
Presented by