A Day Spent Prepping At NYC's Hottest Sushi Restaurant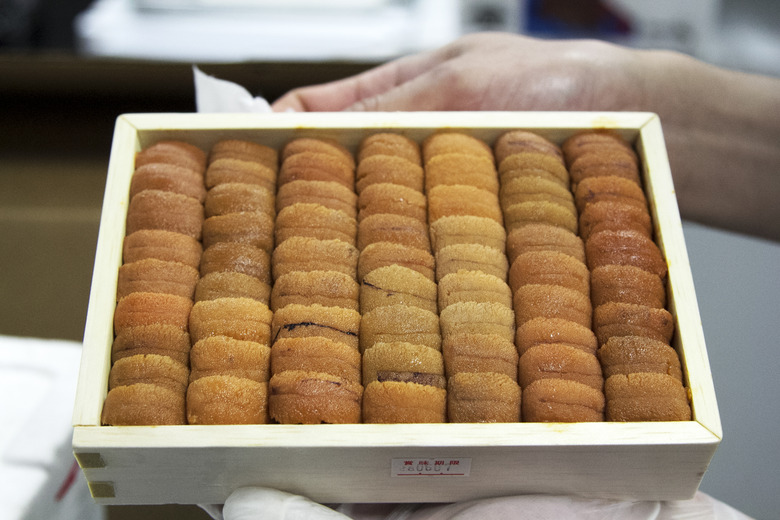 Sushi Zo is currently one of New York City's hottest restaurants, regularly filling its 18-seat space months in advance.
The minuscule sushi bar is omakase-only, meaning that the sole option is to trust head chef Masashi Ito and his rotating selections of fresh fish. With the exception of one or two cuts from the U.S., all of chef Masa's fish is flown in daily from Japan. Food Republic's associate editor George Embiricos and social-media manager Daniel Carnaje spent yesterday afternoon watching the master chef prepare for dinner service and shot a Facebook Live video (unedited, recorded live with an iPhone) of the chef cutting a 25-pound quarter-loin of bluefin tuna.
Check out the video below and scroll down for some serious, serious sushi p*rn.