3 Things To Know About Chicago's "Saved By The Bell" Pop-Up Diner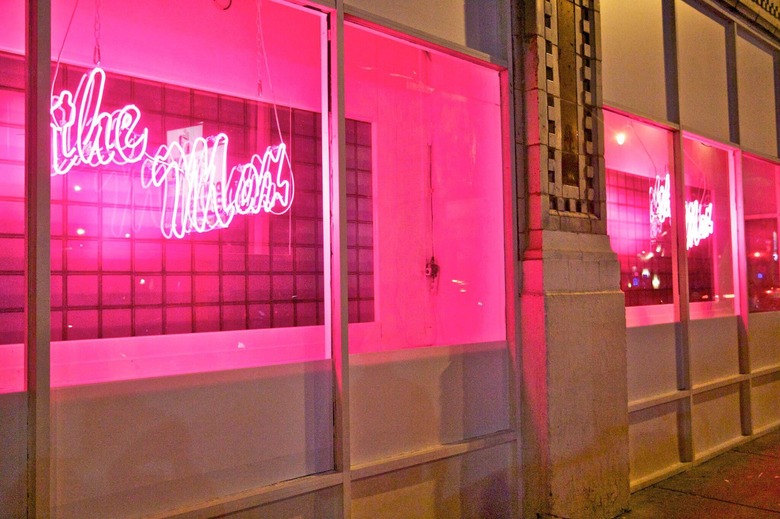 Photo: Saved by the Max/Facebo
Today marks the opening of one of America's most highly anticipated new restaurants: Saved by the Max in Chicago.
That's right — there is now a retro-themed pop-up inspired by the popular early-1990s TV series Saved by the Bell and its fictional teenage hangout, the Max. This real-life sit-down ode to the sitcom, created by Beauty Bar's Derek Berry and fully sanctioned by network honchos at NBC, has generated an insane level of media attention, with coverage by outlets including Vogue and London's Daily Mail. Dinner tickets are reportedly sold out through August, but walk-ins are welcome during brunch and late-night hours.
Here are the three most important things we've gleaned about the place from the various opening reports:
1. The design is just as kitschy as you imagine.
Fast Co. Design reviewer Mark Wilson called it a "nearly perfect re-creation of the set from television." Think red vinyl booths, an old-school jukebox and "walls covered in zigzagging geometric cutouts" — the latter of which, it turns out, is a classic characteristic of the Memphis design movement of the 1980s. "In keeping with the immersive experience," Vogue noted, "staff will be dressed in the signature uniform — red T-shirt paired with black shorts or slacks plus a matching apron — and will answer to either 'Max' or 'Kelly.'" Just like characters on the show!
2. The food is probably better than you imagine.
You wouldn't know it from all the cheeky-named dishes on the menu, many referencing characters from the show (Hash-Morris, AC Sliders), but a highly respected cook, Brian Fisher (formerly chef de cuisine at Chicago's Michelin-starred Schwa), devised these gussied-up greasy spoon–style offerings. Items include beer-braised pulled pork, Korean-style fried chicken and poutine made with red-eye gravy. People simply gushed about the "super-delicious" fare, naming the "oh-so-cheesy" Mac & Screech as a standout.
3. The background music is just as awful as you imagine.
"[S]omething like an electric guitar played by a clown who is amidst a very earnest tryout for a hair band" is how Fast Co. Design's Wilson described the 45-minute loop of cheesy theme music — which, given our memories of the show, sounds about right.
A camera crew from local station WCIU-TV took a peek inside the place prior to its grand opening. Here's a clip:
Saved by the Max, 1941 W. North Ave., Chicago, IL 60622; 773-687-9824; savedbythemax.com