This Biodegradable Beer Packaging Actually Feeds Marine Wildlife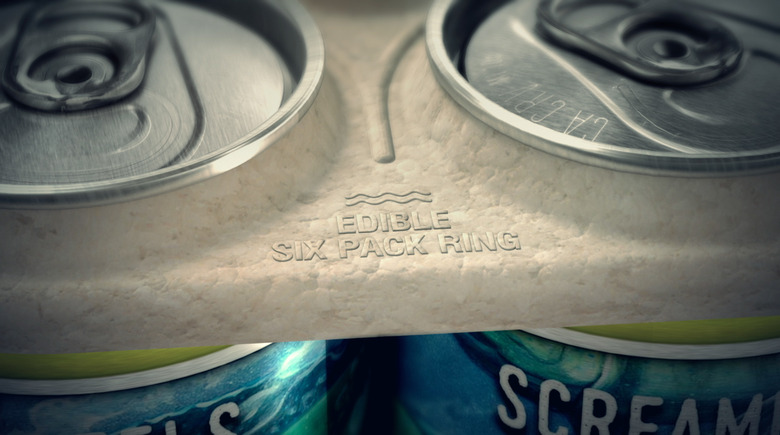 The operators of Saltwater Brewery in Delray Beach, Florida, are driven by a passion for the ocean and the lifestyle that is centered around it. This passion comes through in the names of the company's beers (try the Screamin' Reels IPA and Sea Cow Milk Stout), the brand's visual marketing and, most recently, the ecologically responsible innovation that these brewers are bringing to beer packaging.
Saltwater Brewery has been open since December 2013, and in that brief time, the company has stated its aim "to maintain the world's greatest wonder by giving back to the ocean through ocean-based charities," supporting organizations such as CCA, Surfrider, Ocean Foundation and MOTE.
Fed up with the consequences of pollution caused by your typical plastic six-pack rings, most of which end up in the ocean and pose a serious hazard to marine wildlife (as you may have heard), the folks at Saltwater developed a solution. Their new eco-friendly design isn't just a mild improvement; it has serious potential to be the new industry standard.
By utilizing the by-products of its brewing process (spent barley, wheat), the company engineered packaging units structurally sound enough for functionality, and 100 percent biodegradable and compostable. What's even better: The packaging is even safe for fish to eat, in case the packaging finds its way into the environment, which, if we're being realistic...
See this game changer in action below, and don't forget to snip your plastic six-pack rings in the meantime!
https://www.youtube.com/watch?v=-YG9gUJMGyw&feature=youtu.be