Pick a pound of piquant jalapeños and bring them home, because we're about to school you on how to not burn yourself (or others). Crisp and healthy with just the right amount of fire, jalapeños are a great way to give dinner a little kick in the pants.
https://www.youtube.com/watch?v=7_V2k-XLBa4
Buy jalapeños at the supermarket or grow them in your garden, and use them often. Whether you're whipping up Mexican food, spicing up your cocktails or just adding a little crunchy heat to your breakfast tacos, you'll need to know how to get from whole pepper to "something you can work with." The thing is, popping one of these open involves both knife skills and caution, two things we're helping you master in this simple technique video. Mind the seeds.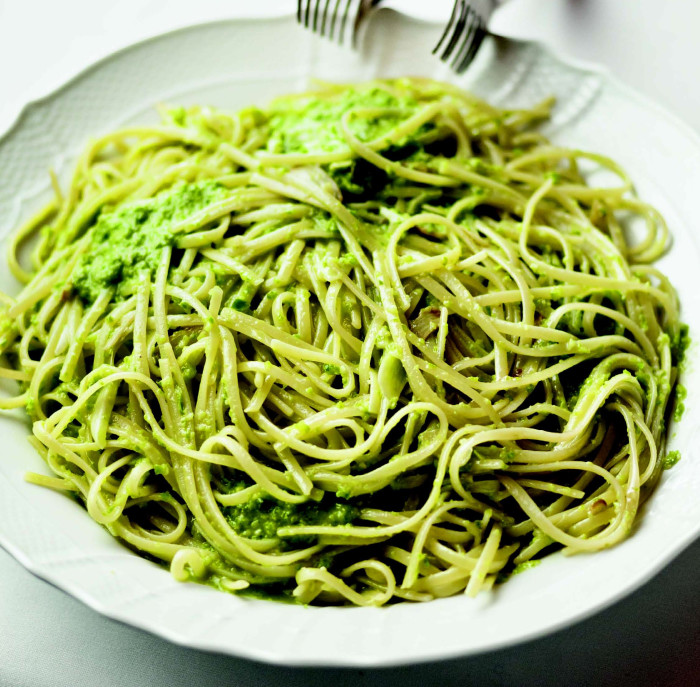 Every cook should know how to make a basic pesto, that heavenly, easy-to-make blend of basil leaves, olive oil, pine nuts and Parmesan cheese. Once you've mastered that technique, provided you're into face-melting heat (serranos are HOT), the next logical step is swapping the basil for hot chili peppers. Mario Batali recommends tossing it with trenette, a pasta similar to thin linguine, but it makes a great crostini spread and adds an equally tasty kick to cooked vegetables.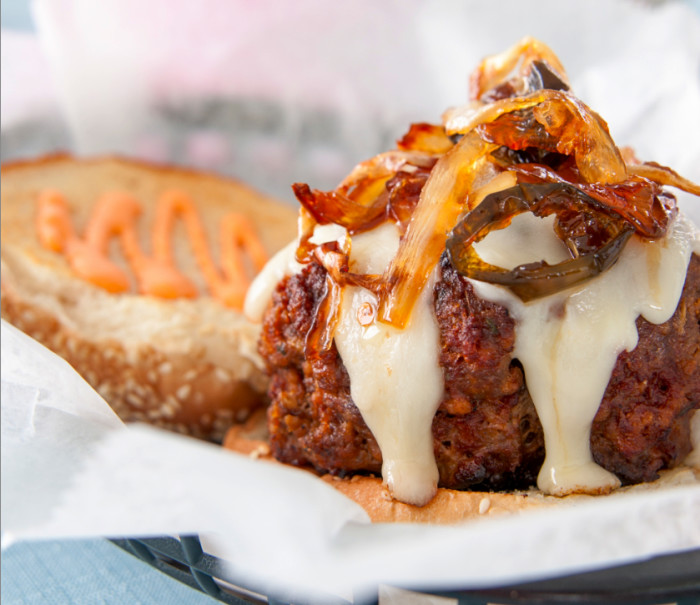 If I'm going to eat a burger, it had better be worth it. So I decided to give the all-American classic an update by adding a bit of spicy chorizo and topping it with my zesty caramelized onion and jalapeño relish and a red pepper mayonnaise. When I'm asked what I'd eat for my last meal, this burger would definitely be on the menu.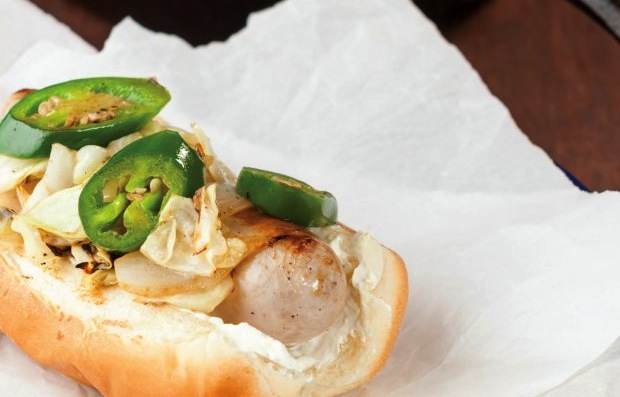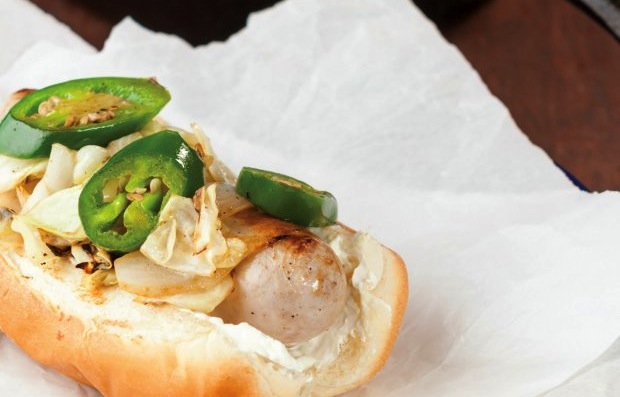 This strange Seattle creation likely came to be in the 1980s or '90s, when modern variations and the idea of haute dogs began influencing recipes. Not only are these dogs almost impossible to find outside of Seattle, they can be tricky to find within Seattle as well. That hasn't stopped this deliciously spicy and creamy dog from collecting a cult following. Loaded with veggies, jalapeños, sriracha and cream cheese, these dogs are all about thinking outside of the bun.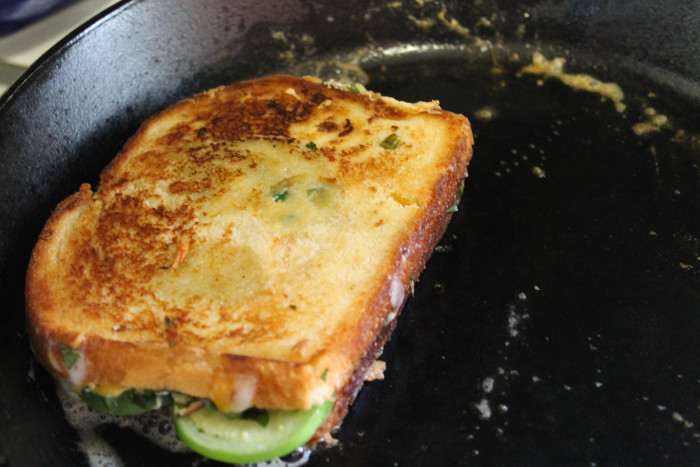 Designing a grown-up grilled cheese is serious business. The first step lies in figuring out a cheese blend that gives you the perfect mix of gooey texture and complicated, layered flavors. However, cheese alone can only get you halfway: Flavor-wise, it delivers a little bit of salt and a lot of umami, but it doesn't have much to offer in terms of sweet or sour. Without these flavors, even the best cheese mix can get a little bland and heavy. This time around, we're going to look at other options for enhancing the texture and flavor depth of your sandwich – and, in the process, taking your grilled cheese to a whole different level.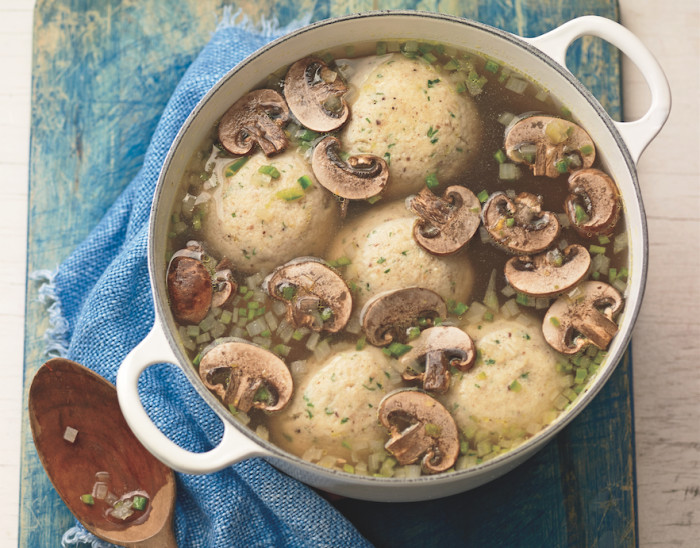 This is a Mexican rendition of matzo ball soup, with jalapeños sweat­ed along with mushrooms, adding subtle heat to the broth. The mush­room base is easy to make. It's a wonderful way to dress up chicken soup for the holidays or for entertaining. My maternal grandmother used to season her matzo balls with nutmeg and a bit of parsley. I add a splash of toasted sesame oil, too. Her secret ingredient for making them fluffy was a dash of sparkling water. She used mushrooms of all sorts in the soup, but she was moderate in her use of chilies. In honor of my late grandfather, who was obsessed with chilies, I add a lot more to this soup than she would have.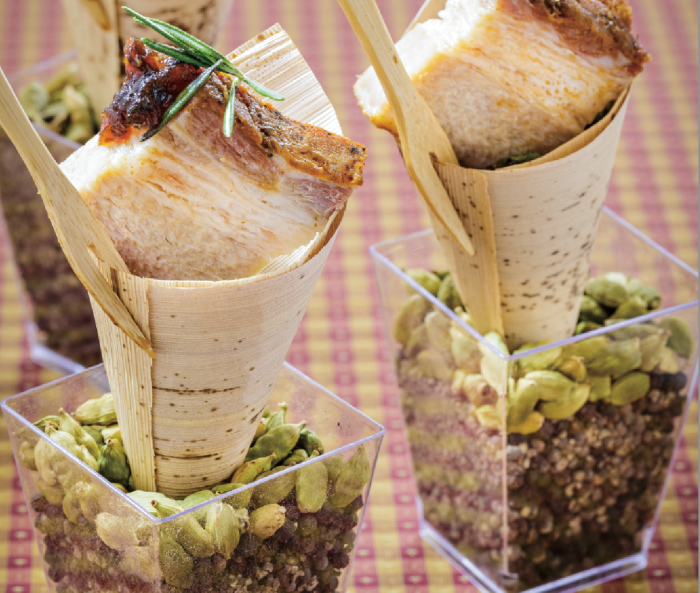 Chili-infused pork belly is flawlessly balanced by sweet and smoky bacon jam. This intense flavor combination will make your taste buds dance.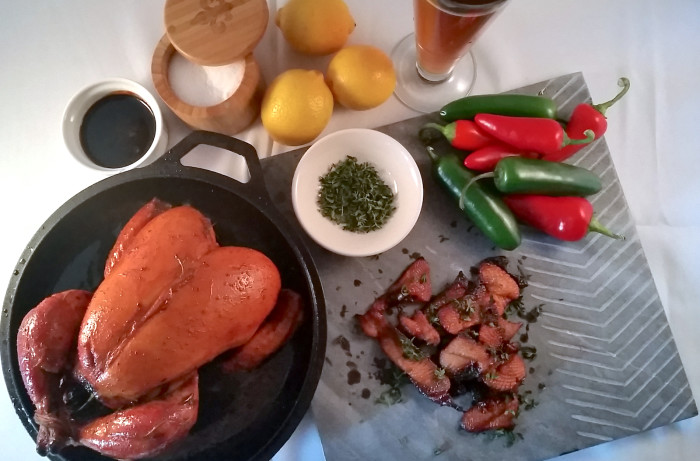 This recipe came about when I realized that the skin on the chicken I had bought had a large tear in it. After curiously poking at it and making the tear much bigger, I decided to try something totally different: I removed the skin in its entirety, cut it into large pieces and roasted them separately. While this makes for amazingly delicious crispy little snacks, it left a little something to be desired with the actual chicken. So the next time I tried it, I attacked the bird with flavor. I brined both the skin and the bird in an herbaceous, fiery brine that permeates the meat (and skin). Then I glazed the bird with a sticky-sweet honey glaze that's also spicy. And in case you were unaware, spicy + sweet + spicy = DELICIOUS.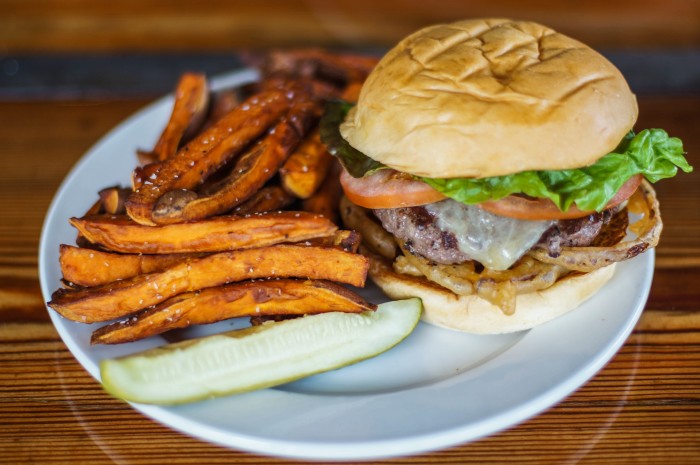 "This burger has been on the menu since just about opening day and is appreciated by guests looking for the enjoyment of a regular burger, but wanting a little something out of the ordinary," says general manager Brandon Ingle. "The lure of fried jalapeños certainly appeals to 'heat'-seeking guests. The bison is lean and rich, and combines well with the spice from the jalapeños and sweetness of the honey-dijon spread."