What Happens When Swedish Design Meets Sushi Takeout? Packaging Magic!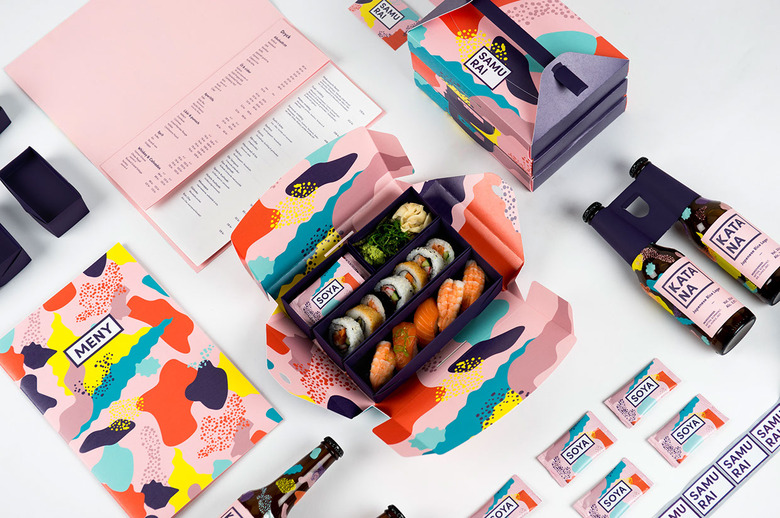 Those black plastic sushi takeout trays with their sad little sakura patterns may be a thing of the past if the rest of the world catches on to this redesigned packaging from the Swedish design team of Fanny Löfvall, Nanna Basekay and Oliver Sjöqvist. Created for Stockholm-based Japanese restaurant Samurai, the trays fold into boxes with a slot for chopsticks that double as a convenient handle, all with no adhesive or plastic involved (other than the soy sauce packets, which are almost too cute to open).
The designers also tossed a beer design in the mix. Not that you need to try very hard to sell alcohol in a restaurant, but with a bottle this gorgeous, you might not even care it's only 3.5 percent ABV! Hey, you want a buzz? Drink sake.
Check out the rest of the line, and the next time you see a little plastic grass cutout lazily separating your ikura from your yellowtail, feel free to sigh a little in disappointment.