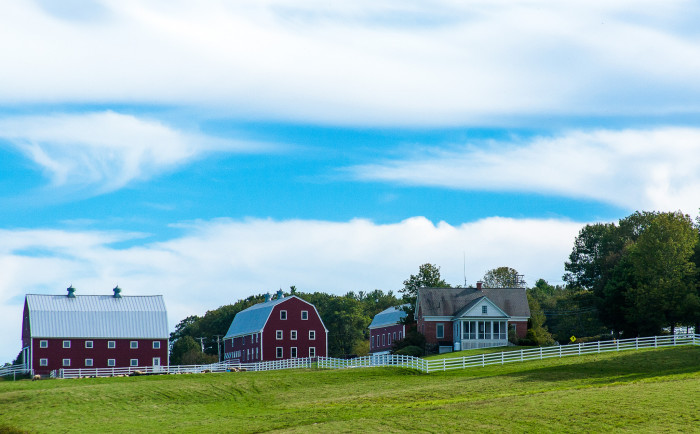 Enough with the farm-to-table-to-plate-to-wherever nonsense. It's time you went to the farm, not the other way around. And a Bay Area startup is looking to help you do just that.
Farmcation is like Airbnb for farms, according to Fast Co. Exist, but instead of attempting to drive hotels out of business, the company is striving to increase support for small-scale farms.
"We are answering the question of how we might support small-scale farmers and food producers by capitalizing on an increasingly food-curious and food-conscious population, and in turn how we might make small-scale farming more economically viable," Farmcation cofounder Grace Lesser told Fast Co. "Ultimately, we seek to make our cultural relationship with food less transactional and more relational."
Through Farmcation, farmers can sign up to host interested folk and interested folk can find the farm of their dreams. Activities include classes, tours, fruit picking and meals at the farm.
Fast Co. reports that firsthand experience inspired Lesser to launch the company. She and her then-fiancé thought it'd be fun to grow all the food needed for their wedding reception. So they raised 65 chickens and grew an acre of vegetables and found out that small-scale farming is hard and expensive. Unless you'd like to raise your own small group of chickens, book a night with Farmcation.