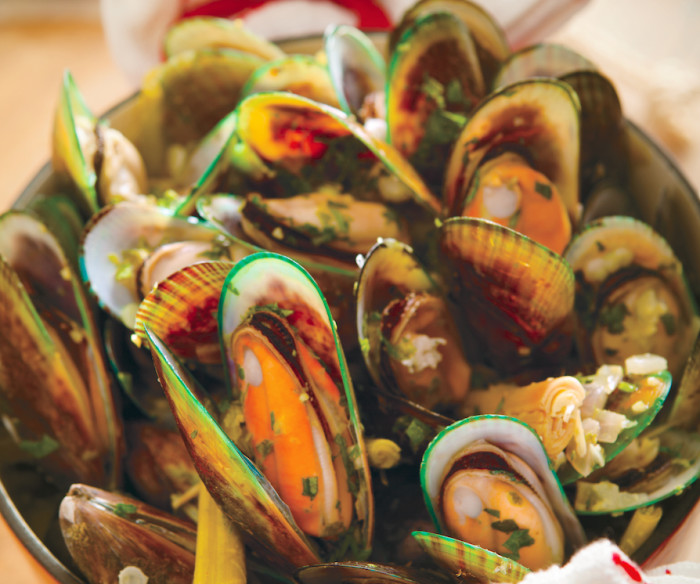 Tonight, consider the mussel. You can pick up a sack to feed two or more for about $5, and they only take a minute or so to cook. Best of all, they're sustainable, healthy for you and a cinch to prepare. These beautiful bivalves are perfect in pasta, fried for sandwiches and even grilled! Check out a few of our favorite recipes and share some shellfish.
In the late 15th century, while looking for a direct sea route from Europe to India for the spice trade, the Portuguese discovered Goa on the southwestern coast of India. Goan cuisine blends the pungent spice of Indian food with the influences garnered from more than 400 years of Portuguese colonialism. On the riverbanks, simmering pots of seafood curries including fish, clams, crab, prawns, black mussels and longish green mussels called shinnaneo steam away, tended to by local fishermen and their families. The powerful aromatic broth, curry paste, garlic, cumin, coriander and cinnamon bark are tamed by the creaminess of coconut milk, bringing a beautiful balance to the broth. Cooked within five minutes or so, the mussels are served on the go during the hustle and bustle of the morning rush.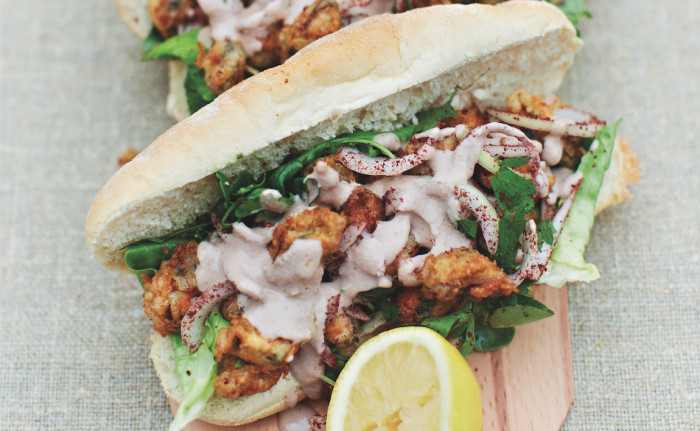 There are huge round metal pans filled with plump midye (mussels) frying in every street food market and outside fish restaurants, tempting passers-by along the Bosphorus. It's a favorite Istanbul snack or hot mezze — a few freshly fried battered mussels threaded onto wooden skewers and served with a squeeze of lemon and some tarator dipping sauce. My version turns it into a more substantial lunchtime meal.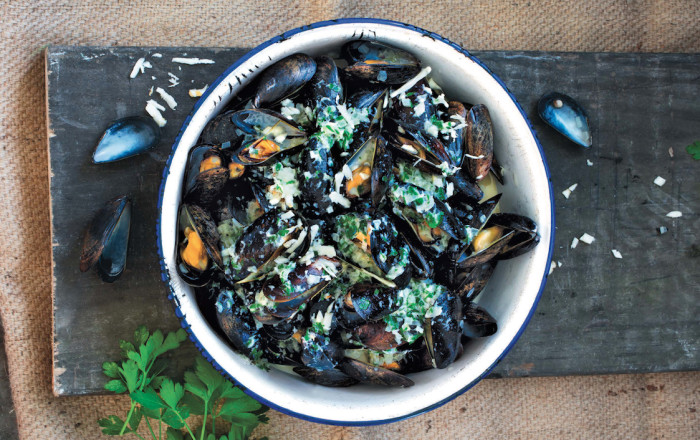 Nordic cuisine is hot — we don't need to tell you that. With several of the world's best chefs hailing from northern Europe, this is the food you should be cooking now. The latest work from Darra Goldstein, a renowned culinarian, recipient of countless food and media awards and founding editor of Gastronomica: The Journal of Food and Culture, is a comprehensive collection of recipes from all over Scandinavia. Take it from her: You can do this (and definitely should), beginning with mussels.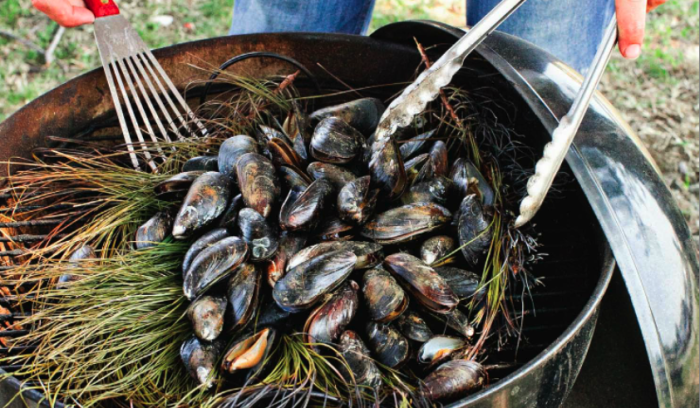 This is a dish that captured my heart many years ago. I read about it, éclade des moules, in some novel, possibly by Dickens or Eleanor Clark. This preparation has roots in a French seaside tradition of a large cookout similar to a New England clambake. Pine is usually avoided in barbecue circles, as the resinous smoke can be overpowering and bitter. But given the quick cooking time of mussels, this highly aromatic and dense smoke is a perfect touch.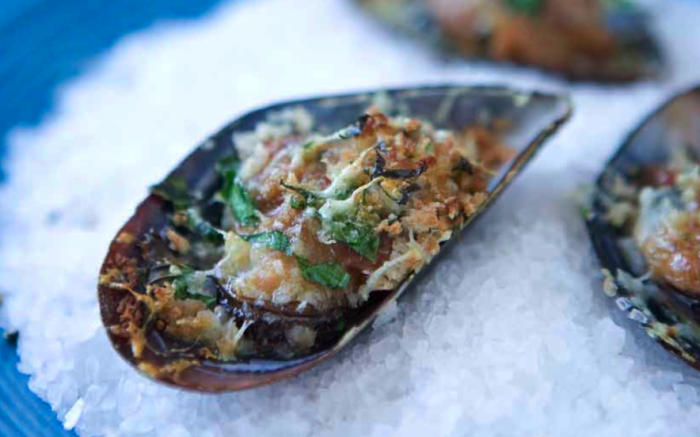 My friend Ashlyn introduced me to a version of this recipe. She grew up in Louisiana and Mississippi and loved eating Oysters Bienville, a famous dish from New Orleans, which she then adapted by replacing the original seafood with mussels. In honor of Ashlyn, I'd like to tell you her favorite one-liner, which she utters every single time I mention I'm cooking mussels (or clams, or oysters, for that matter): "Vanna," she says, "I'd like to bivalve."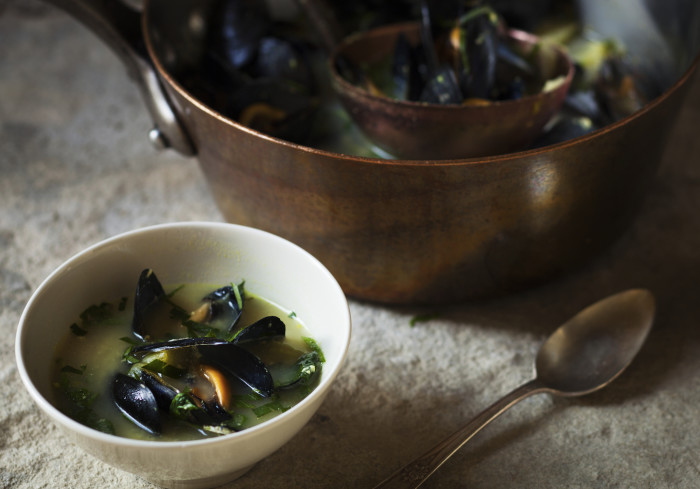 The mussels are so delicate and lightly cooked in this soup that they seem to float like little dumplings among the shredded bright green Swiss chard. I like to serve the soup as the first course of a meal that features a whole fish, like Roasted Sea Bass Provençal.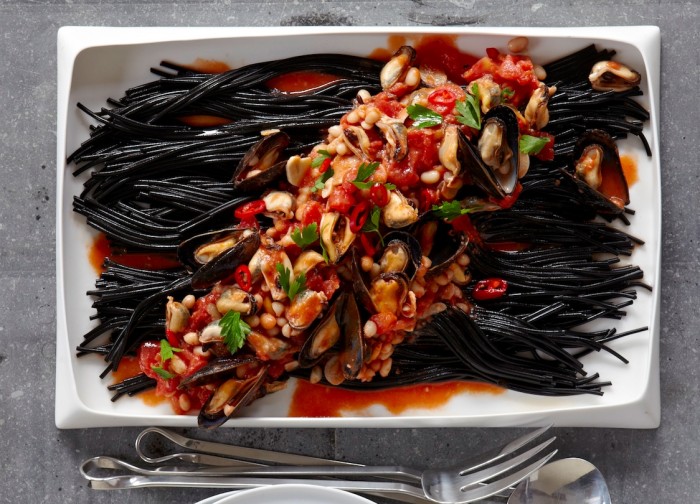 Squid ink pasta is hands-down one of the prettiest pastas ever! Glistening black, it's a glamorous canvas whose delicately briny flavor enhances any seafood. It is especially gorgeous against the lovely orange color of mussels and the white beans. In Italy, beans are often paired with seafood, but feel free to leave them out if you prefer.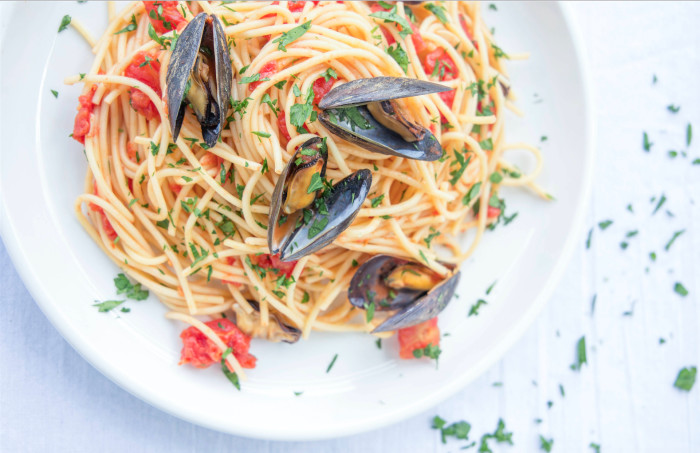 The best part about this recipe? Not only can you use Prophecy Sauvignon Blanc, but you can also pour a cold glass of the same wine to pair perfectly with the pasta. The hints of citrus in the tomato sauce are accentuated by pairing it with a glass of Prophecy Sauvignon Blanc, with its undertones of grapefruit and lime zest. Enjoy!