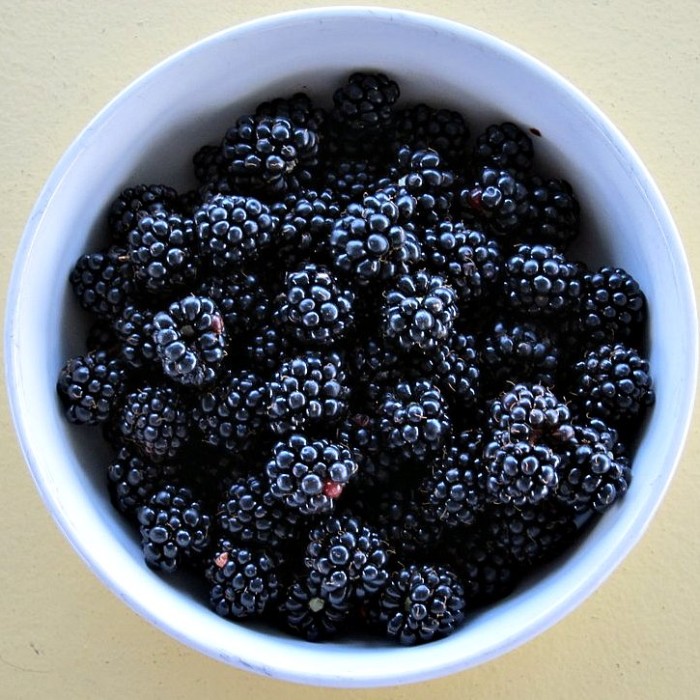 With May comes warmer weather, flowering trees and the first real harvest of fruits and vegetables. In San Antonio, chef and restaurateur Jason Dady is getting excited to start incorporating all kinds of fresh ingredients again. "South Texas is such a hot growing area, so May is extremely exciting because we have the cooler weather before it really gets hot, and enjoy some wonderful produce," says the chef. Starting this month he'll be whipping up dishes with Fredericksburg peaches, Tokyo turnips, fresh blackberries and an array of the first heirloom tomatoes. This is also the season for sweet onions, Texas's largest crop.
Brazos Blackberry
This big, hearty berry originated in Texas in 1959 as a special cultivar developed by Texas A&M University. It has aspects of both the raspberry and wild dewberry in its heritage, which give it a lovely balance of sweet and sour. This flavor profile helps make the Brazos not only tasty on its own but a great component on the plate as well. "They are so versatile in the sense that you can cook with them more than most berries," says Dady. One of the chef's favorite ways to use these blackberries is in a cobbler, a dessert that's cooked in two phases — the latter involving folding of fresh berries into already-bubbling ones. He also presses the fruits to make a vinegar for drizzling on arugula or kale salad, or made into a sweet and tart gastrique he uses on everything.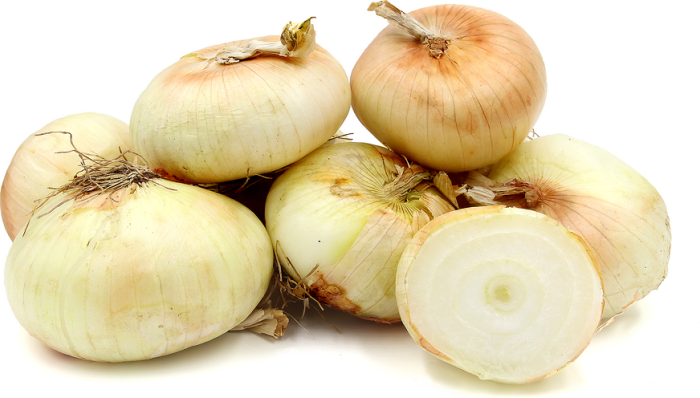 Bermuda onion
Right now, the Bermuda onion is growing strong and can be found at farmers' markets, at the regular grocery and on menus across the state. This squat, medium-sized bulb comes in white, red and yellow, and it boasts a sweeter, milder flavor than your average onion. As for the name, Bermuda onions grown in Texas are not the same as the ones originally cultivated on the island of Bermuda, but given the popularity of the plant in the early 1900s, Southern growers decided to adopt the name. Use this onion in soups, stews, for pickling or even just shaved on top of a salad or burger. Keep in mind it doesn't have the same pungent flavor as the common onion, so you'll want to let it shine on its own a little more.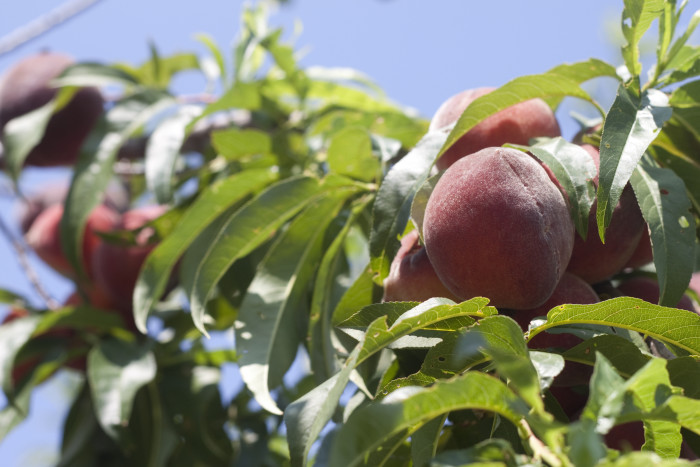 Fredericksburg peaches
Unlike the Georgia peach, these Texas-grown stone fruits are smaller and less juicy, and their pits are firmly lodged in the flesh. Given that, why does chef Dady love to cook with these dense, yellow-fleshed peaches? "They have a great texture to them, which I like more than anything," he says. "They have a nice density, can handle the heat a little more and hold up well in general." In the kitchen, Dady uses the peaches as a savory component: pickling with blood orange vinegar, tossing into a Mexican-style salsa (recipe below), cooking down with tomatoes to make a bright yellow sauce and creating salsa verde with capers and shallots to garnish fresh Gulf snapper. "The peaches aren't too sweet, and you can work with their acidity and use them in a savory application," says Dady. "Plus, they don't get so soft and squishy as other peaches do." But just because Dady loves using this unique fruit for dinner doesn't mean he doesn't use it a dessert. In fact, one of his favorites is a simple grilled peach topped with creamy mascarpone.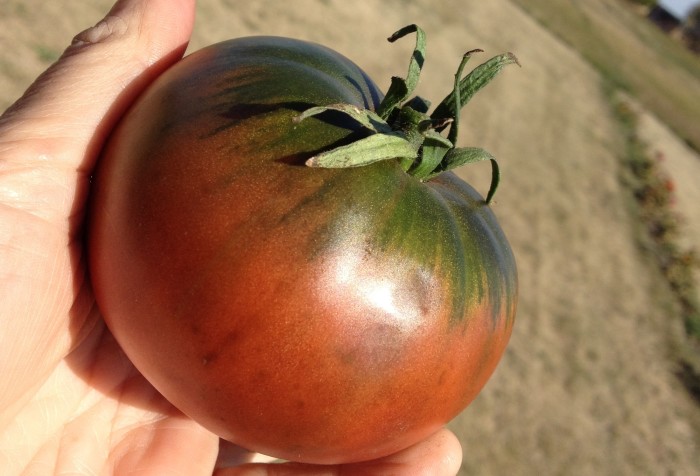 Cherokee Purple Tomato
As you may suspect, this large heirloom tomato comes in a pleasing pinkish-purple hue, making it a great addition to any dish that could use a dash of color. The Cherokee Purple also has a unique smoky sweetness, so it's a wonderful complement to grilled meat, chopped up into a spicy salsa or pureed into a bright, fresh spring soup. Because this is a beefsteak variety, simply slicing the tomato into large rounds makes it a shoo-in for burger and sandwich toppings, or for the first caprese salad of the year. Look for the Cherokee Purple in specialty markets now and popping up on dishes at some of Dady's restaurants.
Texas Peach Salsa
Courtesy of chef Jason Dady
Makes 1 cup
Ingredients
6 ounces ripe Texas peaches
1 whole shallot, peeled
1 garlic clove, minced
1 pinch red chili flake
 2 tablespoons champagne vinaigrette
2 tablespoons fresh assorted herbs, chopped (such as basil, tarragon, parsley and thyme)
1 ounce olive oil
Salt and pepper to taste
Directions
Heat a grill to high.
Cut peaches in half; remove pits. Rub fruit and shallot gently with a touch of olive oil.
Season the peach and shallot with salt and pepper and grill over high heat until just soft. Remove and cool.
Dice shallot and peach, then toss with herbs, garlic, seasoning and vinaigrette.