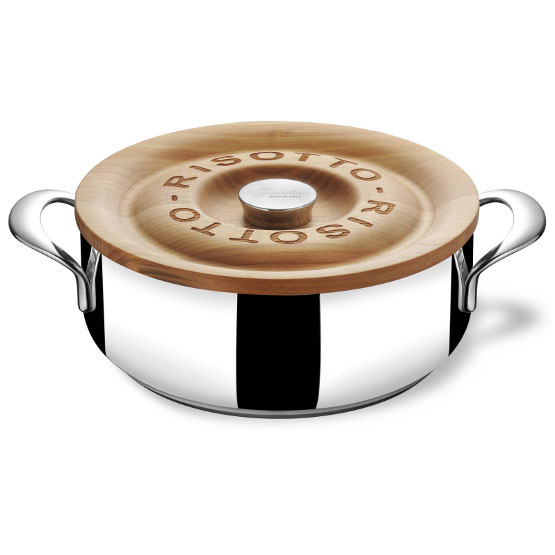 Gifts for mom aren't like other gifts. For the woman who brought you into this world, this present needs to be thoughtful, refined and personal. Anyone can buy a stand mixer or a gift card to a fancy bistro, but what little token of appreciation is perfectly suited for your mom?
Specificity is difficult, but the below list is a sampling of some of my favorite gifts for mothers everywhere, whether she is a baker or a drinker or a homebody on a ranch (lookin' at you, Mom!) I prefer to give gifts as bundles, so everything here can be coupled with a complementary product, allowing for further personalization. When in doubt, choose from the heart, and when presented with a range of options, always buy the highest-quality version. It's Mom we're talking about (and she'll probably notice if you're being cheap).
Risottiera
Risotto is a fabulous one-pot dish, but this specific pot makes it a showstopper. From design-forward brand Lagostina, the risottiera ($199.99) is specifically designed for this high-maintenance dish. Featuring a curved bottom, it ensures no grains are neglected in inaccessible corners, and the wooden lid acts as a trivet for stove-to-table service. The low profile expedites evaporation and helps reduce fatigue from stirring. In all fairness, this is a great gift for any occasion, but I like it for Mother's Day because it's truly a luxury item and Mom deserves nothing less.
For the package: Include imported arborio rice and saffron, or for a more grandiose gift, pair with other items from the Lagostina line, such as the pastaiola and polenta pots. lagostinausa.com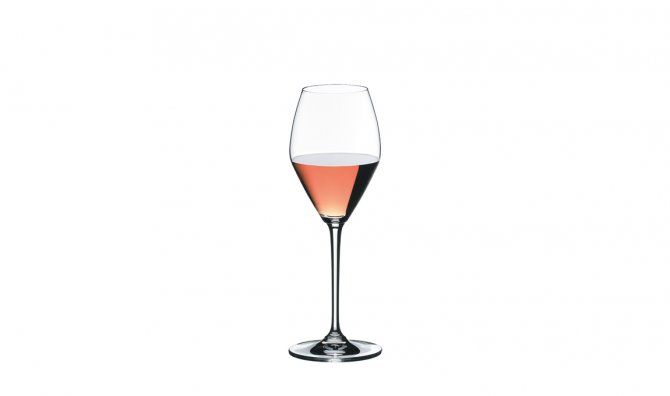 Rosé glasses
Drinking rosé out of a cabernet glass? Blasphemous. Indulge Mom with a set of stemware specifically designed for spring and summertime's go-to libation. Riedel's collection features a wide array of varietal-specific glasses, but I appreciate the rosé pieces in particular because rosé often gets wrongly lumped into any number of white wine categories instead of being properly acknowledged as the unique, nuanced varietal it is. Riedel packages the glasses in sets of two ($69), so shell out for a few boxes to ensure Mom has enough glassware for ladies' night.
The package: Bundle glasses with a few bottles of high-end rosé and, for a real treat, orange wine selections. This will ensure those glasses are used beyond summer and into early fall. I like funkier bottles, like Occhipinti SP68. riedelusa.net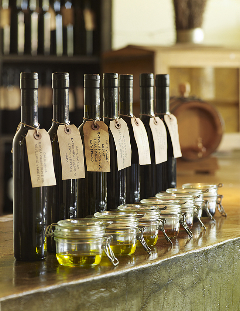 Fancy 0ils and vinegars
I've been buying oils and vinegars from St. Helena Olive Oil Company for years, always in large quantities to justify the cross-country shipping cost. There are hundreds of small competitors throughout the U.S., and you can certainly find expensive Italian-produced options too, but I prefer St. Helena primarily because all the olives and grapes are grown locally in Napa Valley. The rarefied California terroir makes for richly colored, flavorful oils and punchy, vibrant vinegars. St. Helena is also small enough to feel like a special discovery and their products are well-packaged (I repurpose the bottles as rose vases), taking most of the work out of gift-giving. At $28 to $42 per bottle, this is the most accessible gift on this list and appeals to a wide audience, but a discerning cook with an educated palate will always appreciate a high-quality, locally nuanced olive oil.
The package: Combine the lemon olive oil, red wine vinegar and gray salt for a salad dressing bundle. sholiveoil.com
Le Creuset canisters 
A big, luxurious Dutch oven is a fail-safe gift, but I like these new storage canisters from Le Creuset ($35 to $60) a bit more. They're a less obvious choice than the oven and they're a refreshing, classy upgrade for all those old Tupperware and passé Ball jars Mom likely has lying around. Despite coming from a heritage brand, they are modern in feel. In true Le Creuset fashion, they come in a variety of colors so you can match to an existing palette or contrast with a vibrant spark of color.
The package: Buy a full set of jars in a range of sizes and pair with corresponding contents, such as rare loose-leaf teas from Palais de Thes and locally hand-milled flours. lecreuset.com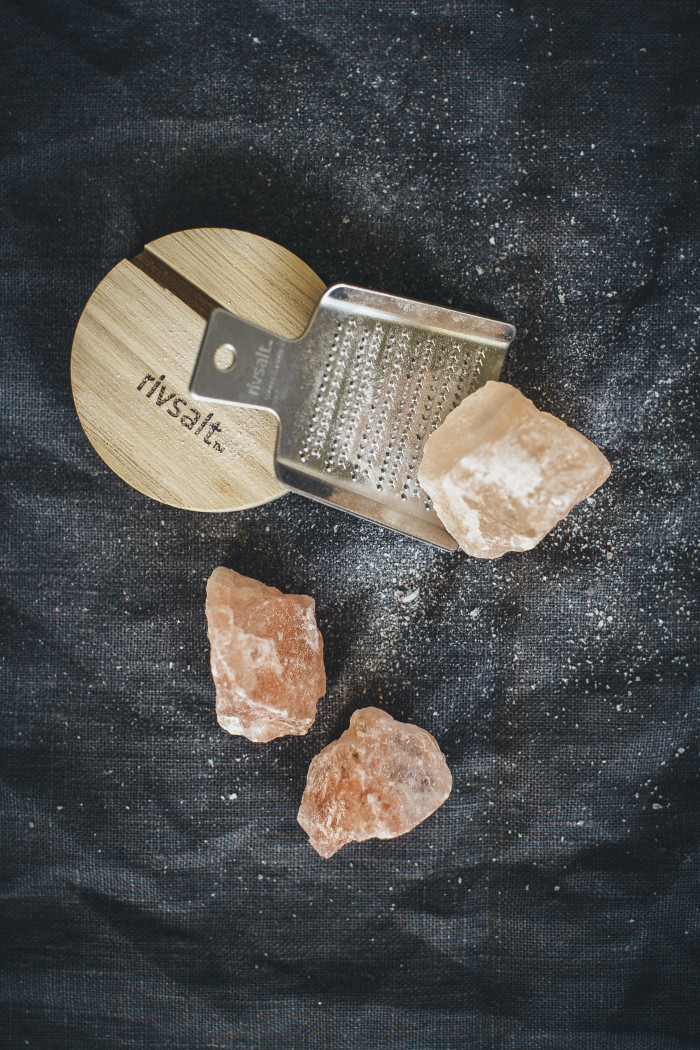 Rivsalt
Mom's home cooking is already great, but key luxury ingredients like exotic salt will make it exceptional. This chic and intuitive design from Kikkerland ($25) demystifies the mineral and brings this luxury ingredient out of five-star kitchens and onto the dining room table. Complete with its own stand, the Rivsalt is a specially designed salt grater (salt grater!) that shaves whole rocks of Himalayan pink salt into superfine granules perfect for finishing dishes right at the table. Unlike a zester or other graters, the Rivsalt doesn't have holes, which allows the grater to double as a scoop, ensuring that none of the precious ingredient goes to waste. It comes in two sizes: one for the tabletop and a larger version for kitchen use.
The package: Pair with an array of salt rocks including whole pieces of Himalayan pink, Persian blue and Kala Namak black. kikkerland.com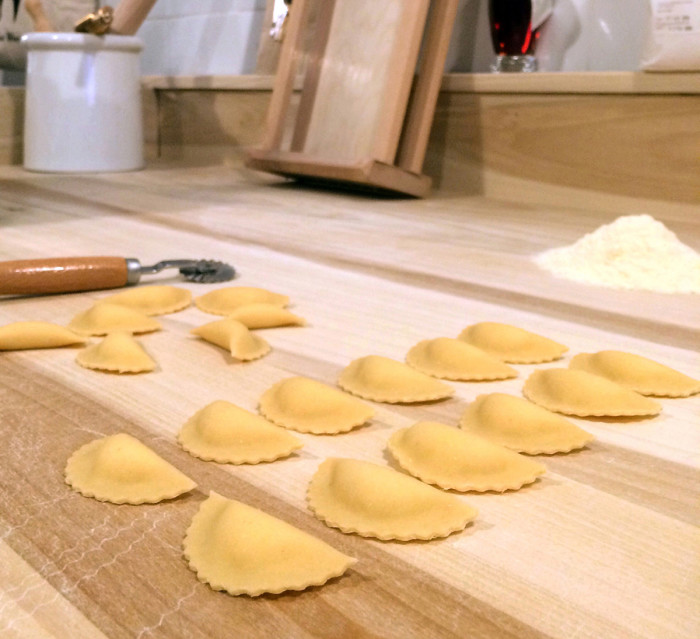 Pasta class for two
Gifts and gadgets are always nice, but what moms really want is to spend time with their always-busy children. For an unexpected gift, give Mom an afternoon of quality time together learning to make pasta. She'll appreciate the relaxing nature of kneading dough, and you'll both leave with impressive new recipes to expand your repertoires. Plus, rolling gnocchi is legitimately fun. I like Un Posto Italiano in Brooklyn because it's a thoroughly unpretentious, small local business, but there are similar classes in major cities everywhere. Look for something with limited seats to ensure you get a focused, specialized experience. Prices vary widely, but expect to pay between $100 and $160 for two.
The package: Assemble a basket of traditional, wooden handled pasta tools (ravioli stamps, gnocchi rolling board, etc.) to accompany the lesson. unpostoitaliano.com

Hard-to-find tools: Specialty knife
Is Mom more of a forager? Is her idea of a good time rummaging through moist marshlands and funky forests in search of uber-fresh ingredients for that evening's dinner? If so, then 1) can I come over for dinner? and 2) might I suggest one of the handbag-sized specialty knives from heritage bladesmith Opinel? Their mushroom knife (above, $29.95) and collapsible oyster knife ($23.95) are beautifully made, focusing on high-quality craftsmanship and flawless performance instead of superfluous design. Simple and straightforward, the knives are effortlessly stylish…so naturally they are French. They are also guaranteed for life, so Mom can rest easy.
The package: Round out the gift with a hearty assortment of exotic chanterelles and morels from the local market.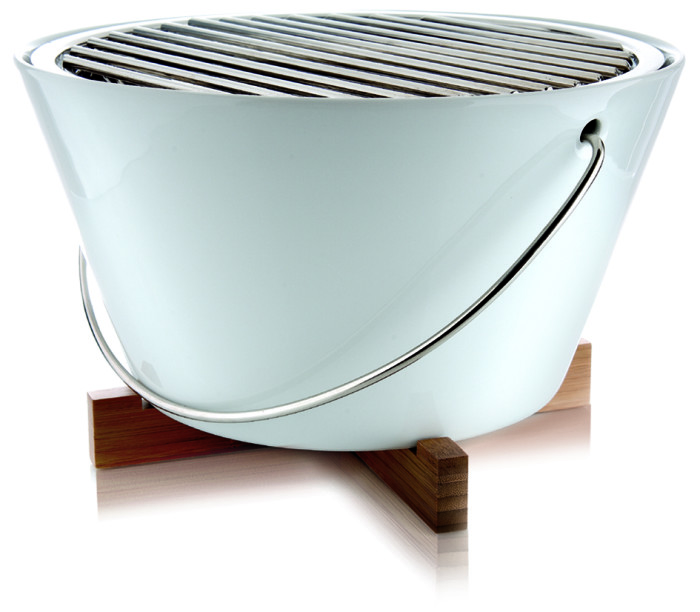 Tabletop grill
Attending parties is great; throwing parties is exhausting. I'm a proponent of gifts that reduce work time in the kitchen and shake up the staid dinner party routine. This chic, minimal tabletop grill (€229.95/about $264) is as easy on the eyes as it is easy to use, meaning Mom won't be embarrassed to set it on a table alongside a bevy of premade skewers and instruct guests to cook for themselves. It's a social centerpiece that eliminates most of the prep work and reduces cleanup, which frees up the Hostess With the Mostest to actually enjoy the party.
The package: Natural wood charcoal and home delivery service from Pat La Frieda Meat Purveyors. evasolo.com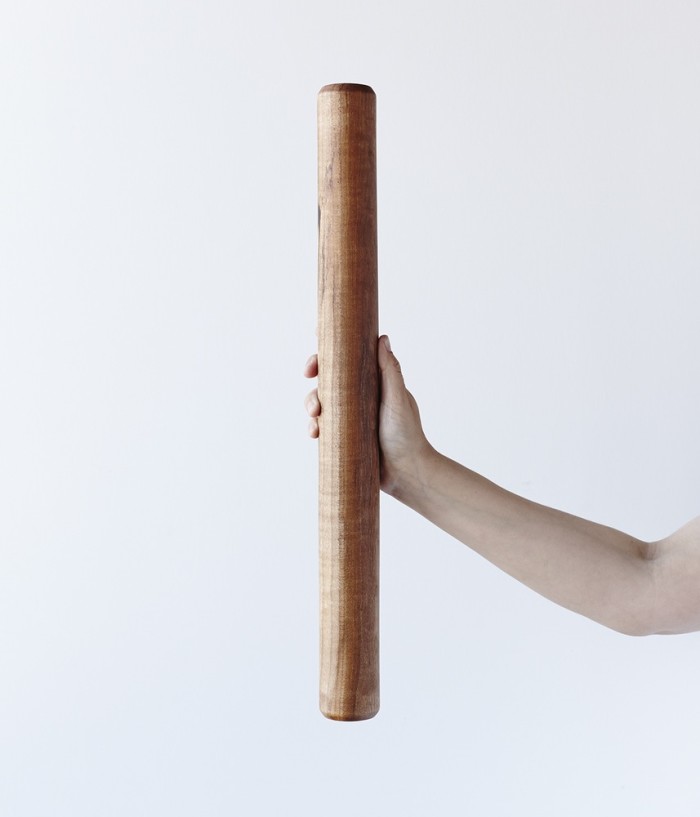 French rolling pin
Is $70 too much to spend on a rolling pin? Yes. Is $70 too much to spend on a handmade, cherry rolling pin for your endlessly baking mom? No. I personally couldn't decide between the walnut French pin or the cherry standard pin, so I've included links for both. The point is, those Santa-shaped sugar cookies don't bake themselves every holiday season, so it's time to upgrade Mom's kitchen workhorse to something more elegant, of uncompromising quality. Neither pins have handles making for easier circular movements, which means she'll have more control over the dough's evenness. Plus, handles are so 1950s.
The package: Include with a set of fun and festive cookie cutters, or, if you've already splurged on that stand mixer, this makes a great accompaniment. vermontrollingpins.com, shop.herriottgrace.com