The hometown crowd was shocked during last year's James Beard Awards in Chicago, when Cleveland's Jonathon Sawyer took the title of Best Chef: Great Lakes, upstaging his fellow finalists — all Chicago-based — on their own turf.
But here's the good news, Chi-Town: This year, it's in the bag. That's because all five finalists dwell in the Second City, where they've been delivering showstopping meals at their highly praised venues across town. Before the 2016 Great Lakes winner is selected during tonight's gala at the Lyric Opera of Chicago, here's a quick introduction to the lineup of local talent.
Andrew Zimmerman, Sepia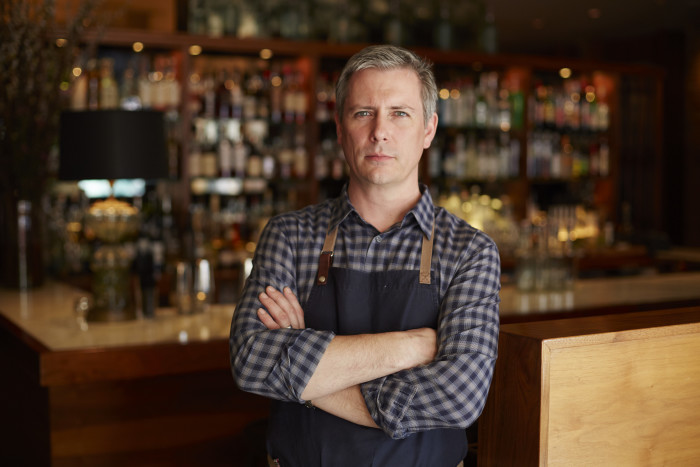 Andrew Zimmerman is no stranger to the Great Lakes category — he's been up for the title five consecutive times now, and it's easy to see why. He's big on seasonality and global flavors for his take on American cuisine, which he's been harnessing at Sepia since 2009. Those imaginative choices have served the restaurant well, earning it a Michelin star every year since 2011 and the Restaurant of the Year title at the 2012 Jean Banchet Awards. This year's not short on news, either — the team is plotting a new restaurant for 2016.
Lee Wolen, Boka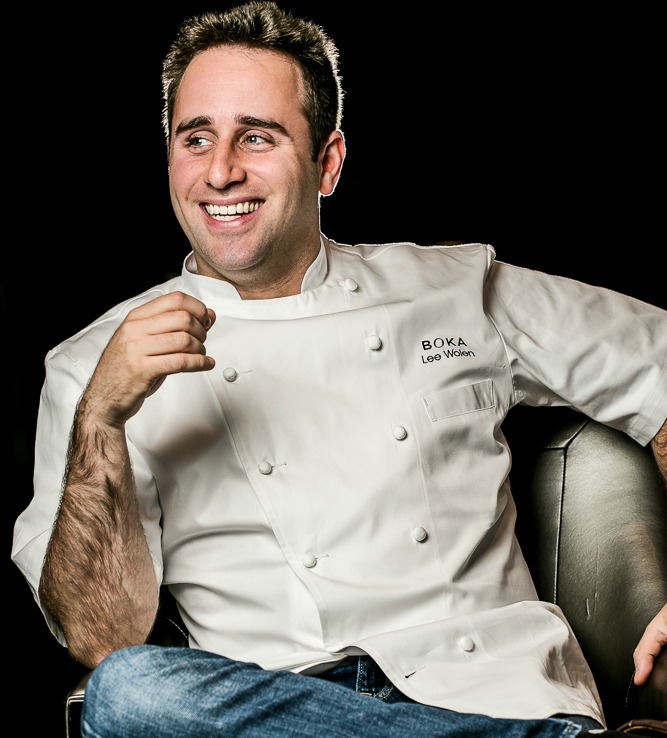 After three years as sous chef at Eleven Madison Park, where he helped the restaurant garner a four-star review from The New York Times and a top ten ranking in San Pellegrino's World's 50 Best Restaurants, Cleveland native Lee Wolen landed back in the Midwest. Chicago is on board with the plates he's been putting forth at Boka — and so are the big wigs. The restaurant maintained its Michelin star under Wolen, who was named 2015 Chef of the Year by The Chicago Tribune and at the Jean Banchet Awards.
Curtis Duffy, Grace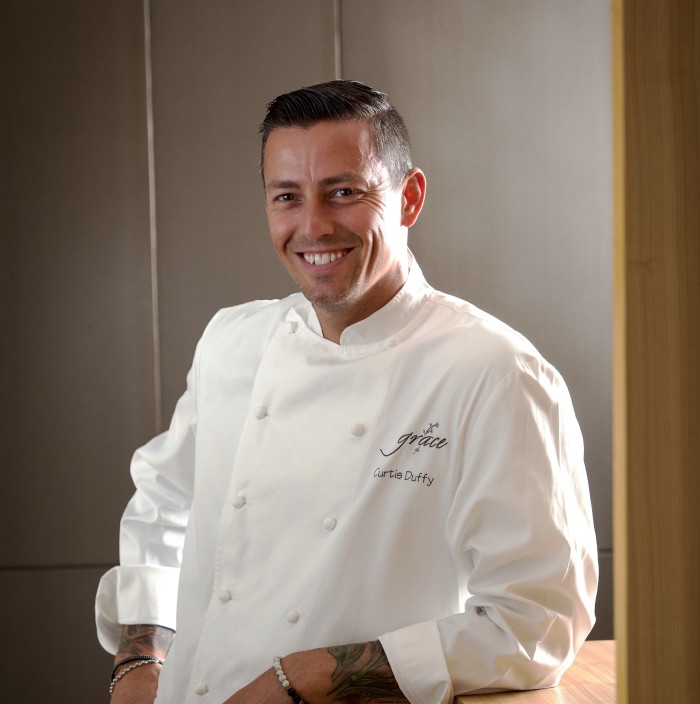 If you haven't heard of Curtis Duffy yet, you will soon enough. His restaurant, Grace, landed a third Michelin star for the second year in a row, making it the only Chicago spot besides Alinea, where Duffy worked previously, to hold such an accolade. Duffy's profile is also on the rise thanks thanks to the Netflix documentary For Grace, which chronicles his upbringing and entry into the major league food scene, while also spotlighting the culinary style that's keeping him there.
Abraham Conlon, Fat Rice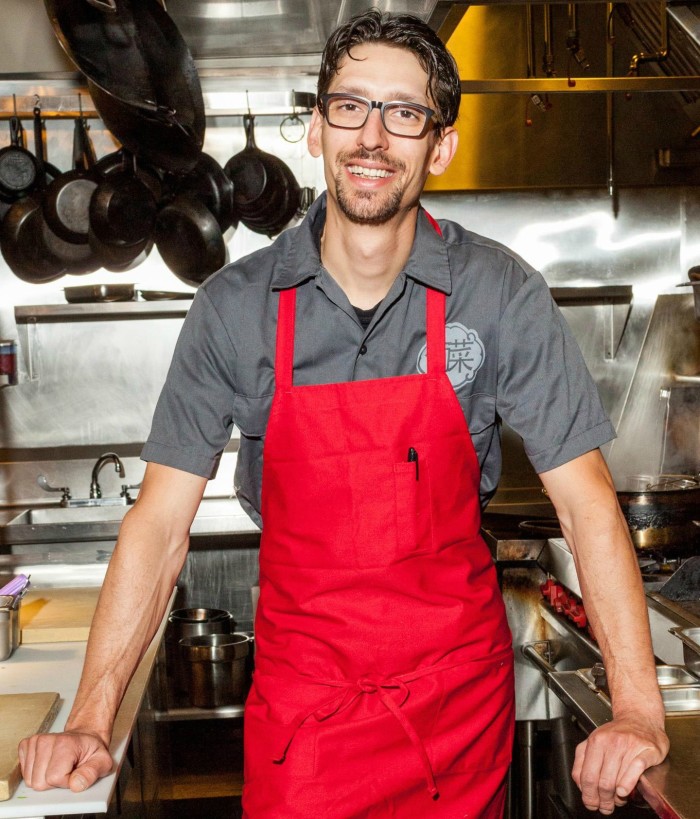 It's been a big year for Abraham Conlon and the team at Fat Rice, a perennially packed Logan Square restaurant specializing in Macanese fare. Yes, this JBF finalist nomination — his first — is big, but there's also the 2016 Jean Banchet Restaurant of the Year award and a cookbook set to debut this fall. Why stop there? The city can also look forward to a forthcoming Chinese bakery, a Petisco (small snacks) bar and a cocktail lounge for those embracing the Fat Rice waits.
Erling Wu-Bower, Nico Osteria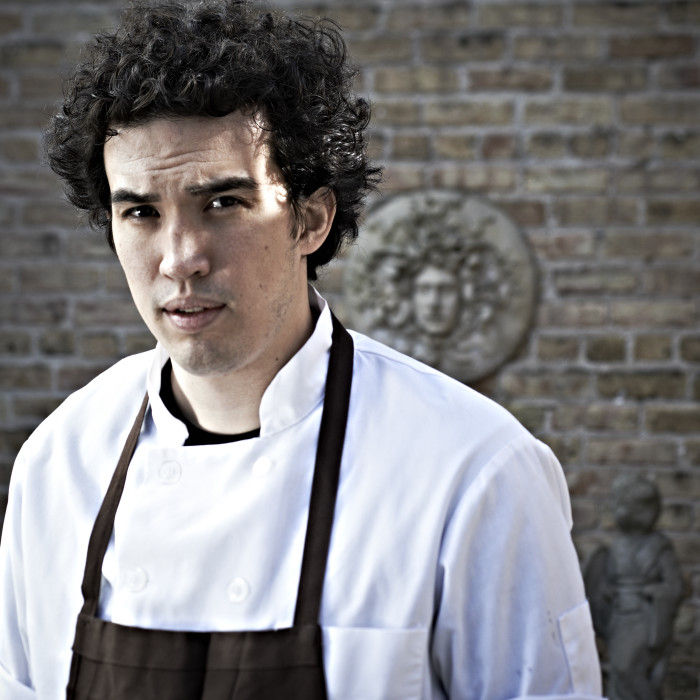 Erling Wu-Bower has worked his way through nearly all the venues of Paul Kahan and Donnie Madia's One Off Hospitality, starting at Avec as a cook before pursuing roles as sous chef at the Publican, executive sous chef at Publican Quality Meats and chef de cuisine back at Avec. The fare he's been working on most recently at Nico Osteria — rustic Italian with an emphasis on seafood — helped land him a nomination in this category last year, as well.