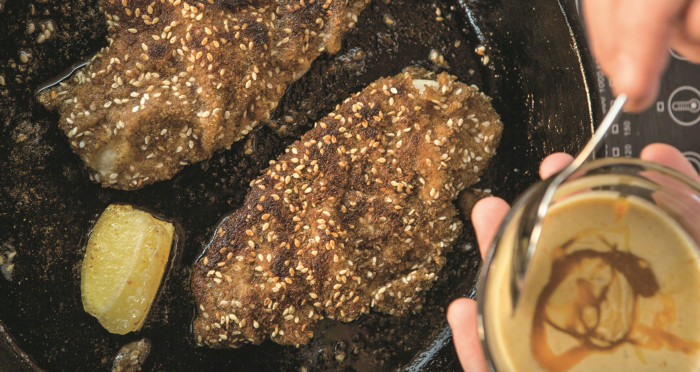 Now we're not saying we can predict James Beard Award–winning cookbooks, but let's not fool ourselves: We know what's good, and the proof lies in Tuesday evening's big announcement. Peruse our selections from several of this year's JBF winners and give virtual high-fives to Michael Solomonov, Danielle Chang, Yotam Ottolenghi, Michael Anthony and an extra one for Cookbook Hall of Fame inductee Deborah Madison. If anyone asks where the recipe's from, you know what to tell them.

Schnitzel gets a bad rap. If you've ever been on a bus tour of Israel or spent time in an Israeli prison, you know what I am talking about. Limp, greasy, and warmed over, it's a deep-fried staple of the cafeteria steam table with a pool of ketchup. This is a shame, because great chicken schnitzel is a thing of beauty. It was one of my dad's specialties when I was growing up, so I've always had a soft spot for it. Sandwiched between two pieces of white bread, schnitzel takes me to my happy place, where all the food is beige and crunchy.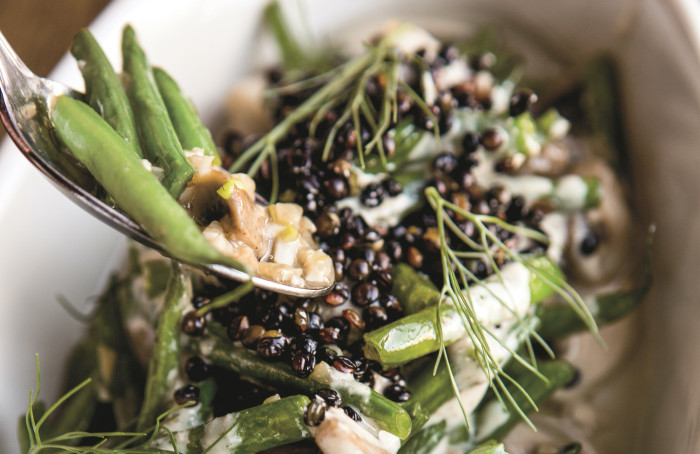 I created this dish for a Chanukah meal at Zahav in 2013, the year that the first day of Chanukah coincided with Thanksgiving. Since this hadn't happened in over 100 years (and won't happen again for another 77,000), we decided to have fun and merge some of our Israeli flavors with traditional American Thanksgiving casseroles. This is our riff on the classic green bean casserole, with tehina standing in for the cream of mushroom soup.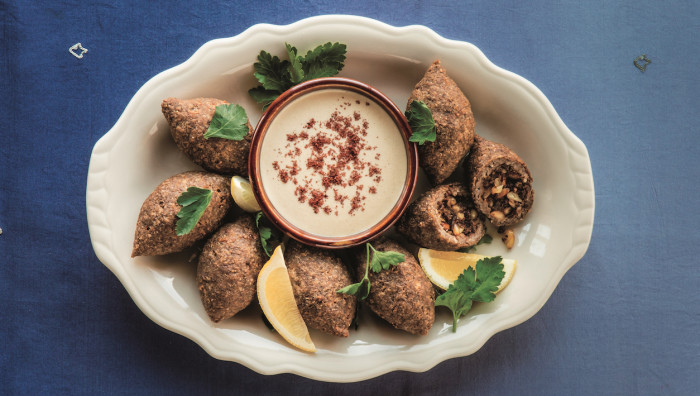 Look no further than James Beard Award winner Michael Solomonov for a modern take on classic Israeli food. His new cookbook, Zahav, is packed with your new favorite ways to consume all things Middle Eastern/Mediterranean/North African. Particularly those delicious extra-lamby fried meat dumplings known as kibbe.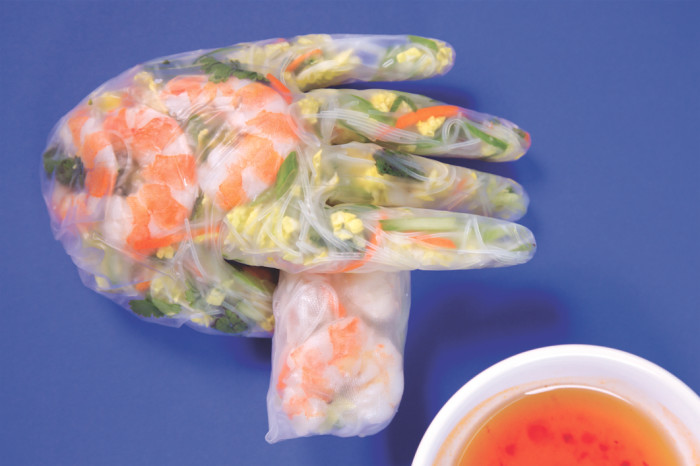 Ninety percent of the work required to make these summer rolls is in the shopping; the remainder is in feigning exhaustion at having produced such spectacular snacks for your friends. In between, all you need to do is toss vegetables, herbs and noodles in a light seasoning, then roll that salad up with some sliced shrimp into cute little rice-paper burritos!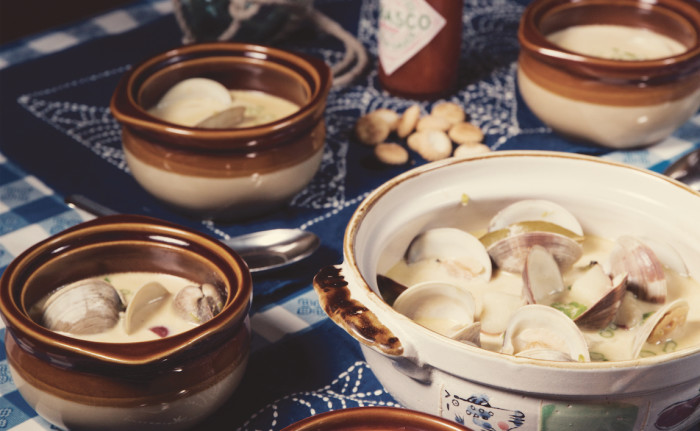 The more "Asian" point of view would be to say that adding clams to dashi makes a great soup (it does) or that adding clams to miso soup makes a great soup better (also true). But since cross-cultural co-option is a two-way street, how about this: Miso makes a classic Boston clam chowder even better.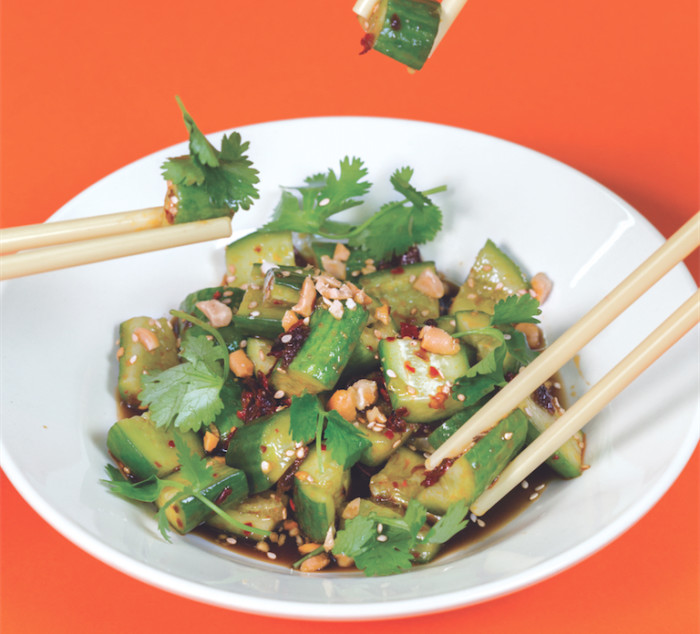 This salad takes cues from Xi'an cooking (specifically the kind channeled at restaurants like Xi'an Famous Foods and Mission Chinese Food), pinning down the cooling flavor of cucumber under a savory-sour blast of black vinegar and a sting of chili heat. Do not skip the peanuts; like the rug in The Big Lebowski, they really tie the room together. And feel free to amp up the cilantro if you're so inclined.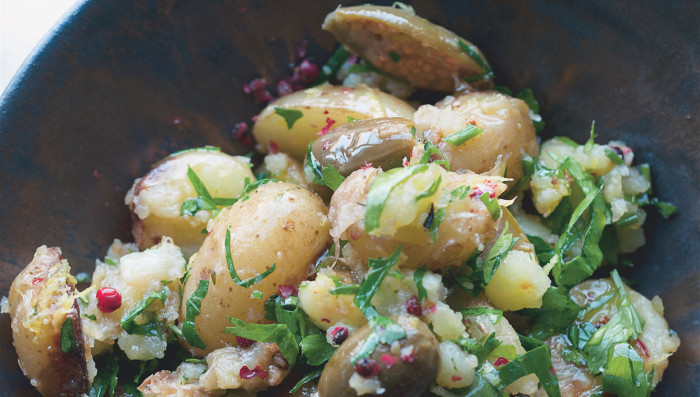 This is a side dish that really delivers on flavor, needing little more than some simply cooked meat or fish alongside. It's common to put all the effort into the main thing on a plate and let the sides provide the supporting act. It often works well, though, to switch the balance around: Pull out the stops on the starch, for example, and keep the main ingredient on a plate very simple.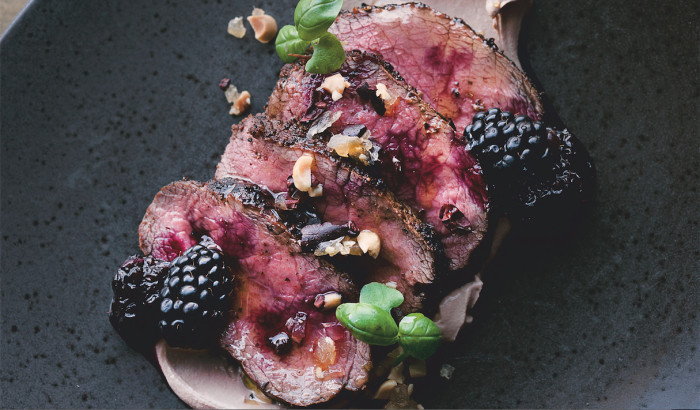 Head from the Middle East to the Far East with the newest book from famed chef Yotam Ottolenghi. Penned along with chef Ramael Scully of London hot spot Nopi, this collection of inventive recipes hits every sweet spot along the flavor trail. Fans of venison will recognize the time-tested pairing with blackberries, and the sweet-tart and creamy finish of the date labneh provides the Middle Eastern twist we've come to love and anticipate. Source some fresh deer meat and get this impressive entrée on the table as soon as possible.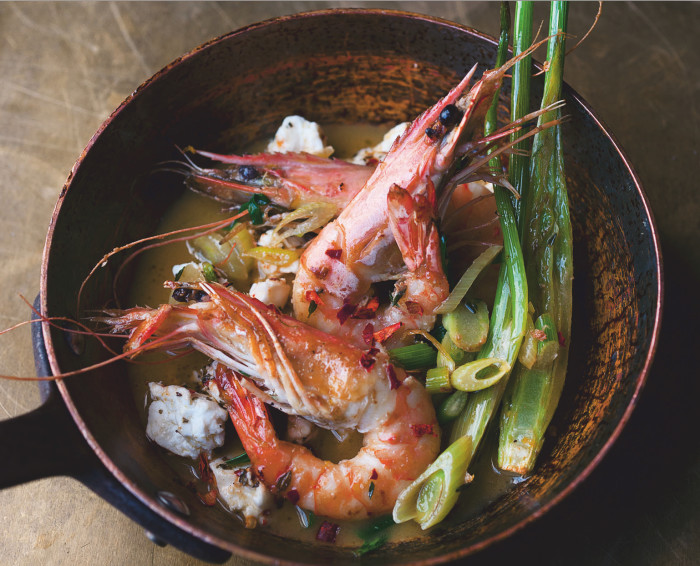 The combination of prawns and feta is a classic Greek combination — prawns saganaki — that we've been playing with since the first Ottolenghi book. It's a lovely dish to do, as everything can be prepared in advance and just cooked before serving. If we were to enter any Nopi recipe for a 15-minute-supper competition, this would be it. Get prawns as fresh as you can: It means you can leave the heads on, and their bright red bodies look just wonderful when they are cooked. It's almost a must to serve this with some crusty white bread to mop up the juices.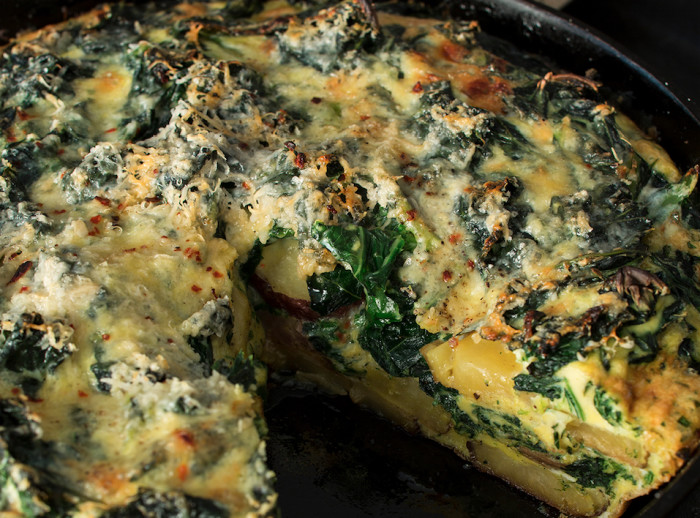 This especially lofty and majestic layering of greens is held together with sliced potatoes and eggs. As you can see, it is not a thin frittata! I like to make the frittata in my black cast-iron skillet; it's perfect for breakfast, lunch, or dinner. Feel free to use whatever leftover potatoes you may have on hand, or just leave them out.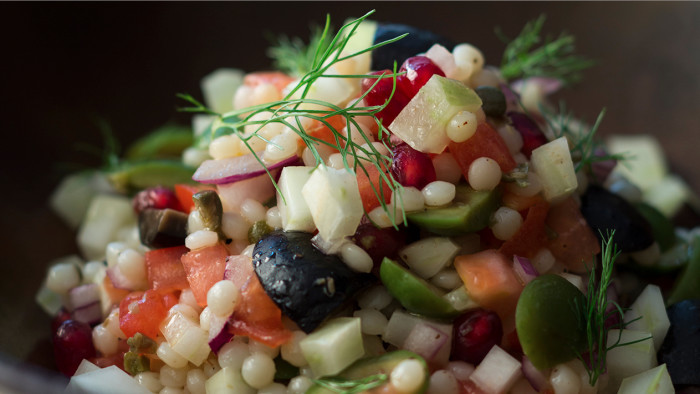 This salad shows off another side of fennel: fresh, crunchy and full of anise notes. Israeli couscous isn't a grain like bulgur or farro; it's an extruded wheat pasta whose size and texture work well with the fennel dice and other chopped and tossed ingredients.
Whole leeks roasted over coals, or in the oven, reveal a deep, soulful side of their character — charred on the outside, soft and tender within. I like to use citrus and vinegar to add brightness to their mellow flavor.
Cookbook Hall of Fame: Deborah Madison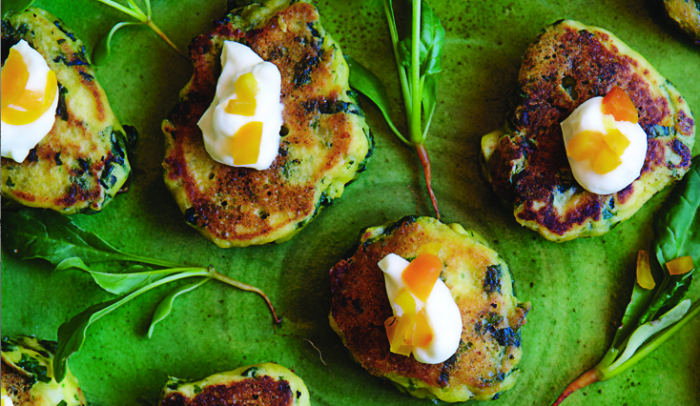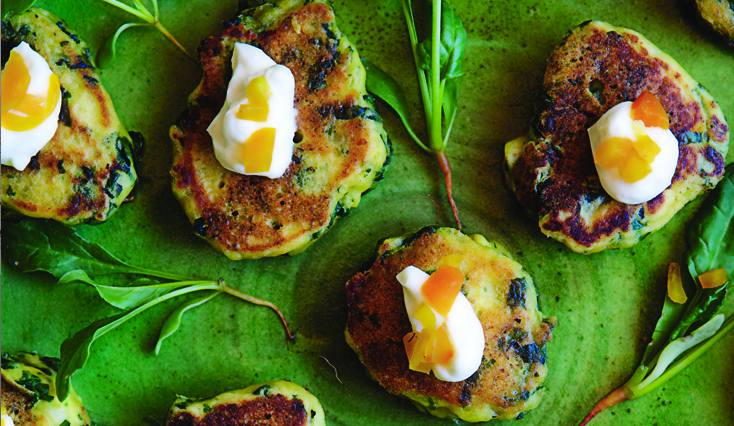 These little cakes are so very satisfying, and light enough that you can serve them with a dollop of sour cream and a cluster of micro greens or a chiffonade of sorrel. A mixture of chard and beet greens works well, too. The beet greens may cook more quickly than the chard. If you prefer spinach, you'll need at least two pounds.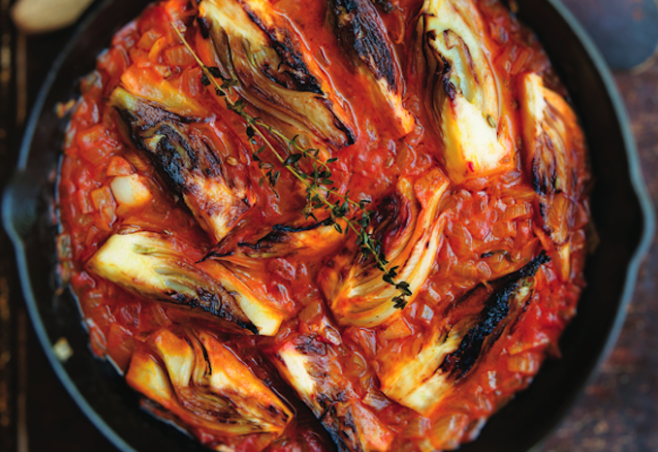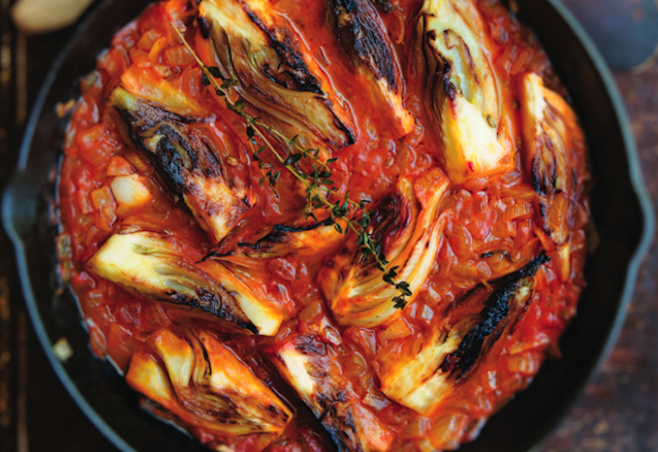 Fennel is a natural with seafood, so you might pair this dish with halibut or seared scallops. But it's also good with rice, and black rice makes for an especially dramatic — and delicious — pairing. Be sure to leave the core in the fennel bulb. It's what holds the wedges together.