If you're looking to find the best French food products in Paris, your one-stop shop is La Grande Épicerie, near the St-Germain-des-Prés neighborhood in the 7th Arrondissement. Connected to the oldest department store in the world, Le Bon Marché, La Grande Épicerie offers an impressive showcase that will feed both your eyes and appetite.

We met with three influential people working at "Paris's pantry" and got tips on the best products to purchase and how to navigate the grocery and wine sections.

The best way to get started? Be a "flâneur," says Laurent Trégaro, head of grocery products at La Grande Épicerie. This French word for "idler" or "stroller" evokes the pleasure of walking around, which is the best way to appreciate the history and culture of the place. Here are a few specialties to look out for during your stroll.
Chocolate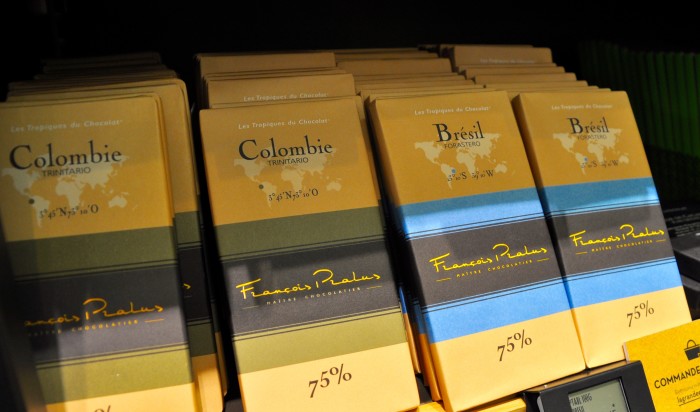 First up is the chocolate section, where Trégaro points to a standout brand: François Pralus chocolate bars. The chocolates (€5.70 per bar — about $6.40) are made with beans sourced from all over the world, roasted in Roanne, France. Trégaro recommends the Madagascar bar, which is an organic chocolate made from 100 percent cocoa paste and no added sugar. "It has a roundness and an exquisite quality that comes from its purity," he says.
La Grande Épicerie Brand Products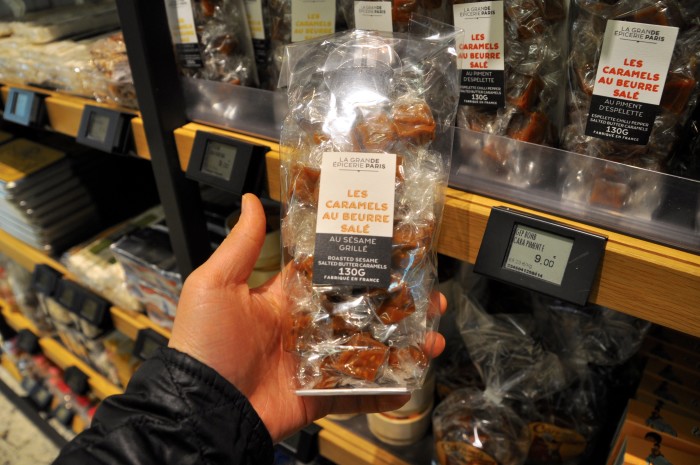 The store's brand manager, Angela Intonti, is passionate about selling the best products France has to offer. Her recent project has been developing La Grande Épicerie's own food brand, which was launched at the end of January.
She points out two of her favorites from the in-house brand, caramel beurre salé, a classic French bon bon or candy, hailing from the Brittany region. La Grande Épicerie offers seven flavored caramels, but Intonti's favorite is the toasted sesame, which you can buy for €9 (about $10).
La Grande Épicerie launched its own brand to complement the other high-quality products on the shelves. "It's a more economic choice for people who don't want to sacrifice quality for price," Intonti says. About 700 varieties of dry goods have already been launched, with another 300 planned for release by July. These products were also created for foreigners to discover the best of French food culture by region. For example, the brand's apricot jam for €4.80 (about $5.40) is made from caramelized apricots from Languedoc, in the south.
Jam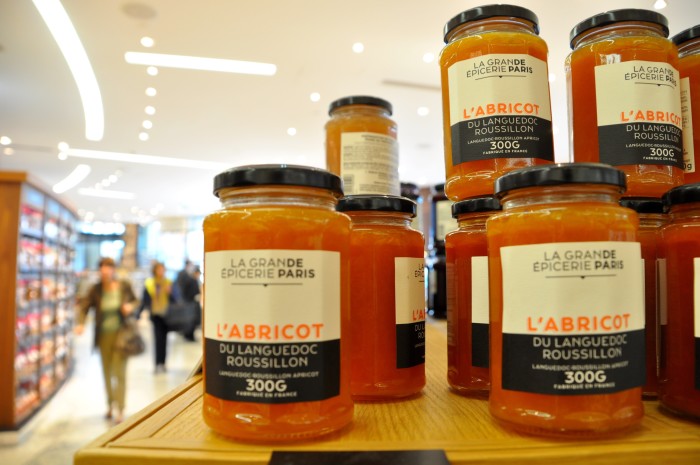 While in the confiture section, Trégaro touts Maison Dutriez white and red currant jams. The makers specialize in a painstaking technique used in the Bar-le Duc area of France since 1344: removing the seeds of the fruit using a feather quill. A jar of red currant jam sells for €16.90 (about $19).
Pastries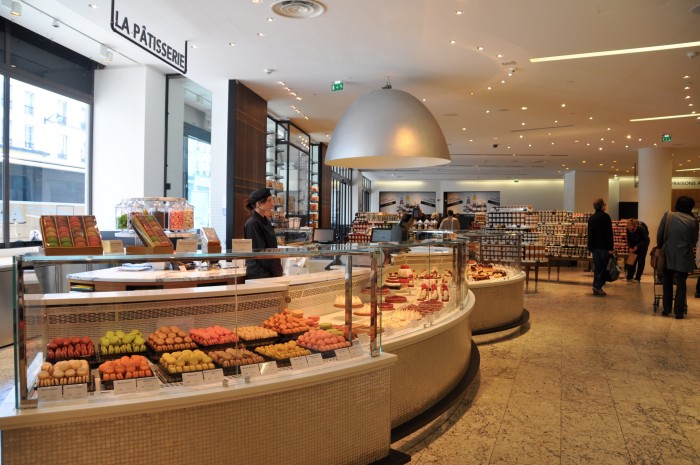 The pastry section here is well worth exploring in detail. Treat yourself to a classic Saint Honoré, a classic French pastry made of choux and chantilly cream, for €9.80 (about $11) and a box of some of the best macarons in the city (6 for €8.40, or $9.50). You'll find unique flavor combinations like lychee and coconut, chocolate bergamot, and yuzu with Tahitian vanilla.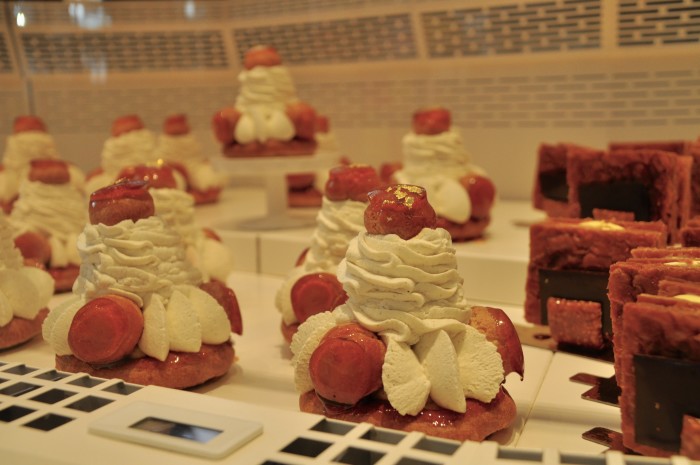 Water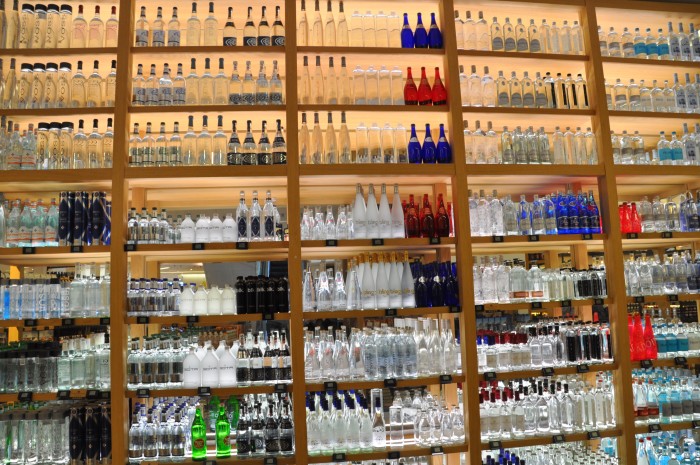 As you leave the sweet world of pastry, you'll pass an impressive floor-to-ceiling wall of bottled water from all over the world. La Grand Épicerie carries more than 100 types of water. Some are even good enough to bring instead of wine to a party, like the beautiful Numen bottle for €4.50 (about $5).
Preserved and Canned Foods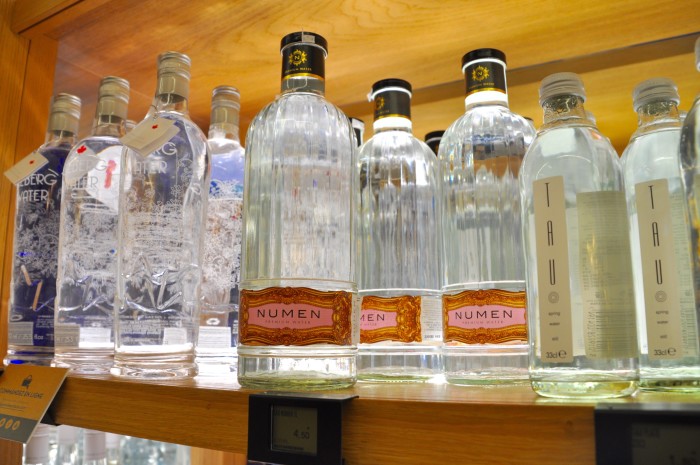 As we head into the savory section, Trégaro points out a "very French, very artisanal brand." Vidal cassoulets are fantastic to bring a taste of rustic French cuisine back home. The cassoulet of duck confit sells for €22.20. They also sell foie gras, terrines and pâté that make superb gifts.
There is a huge selection of rillettes and canned fish here, too, so now would definitely be the time to stock up on the good stuff. A standout product is their line-caught sea bass for €9.90 (about $11).
Olive Oil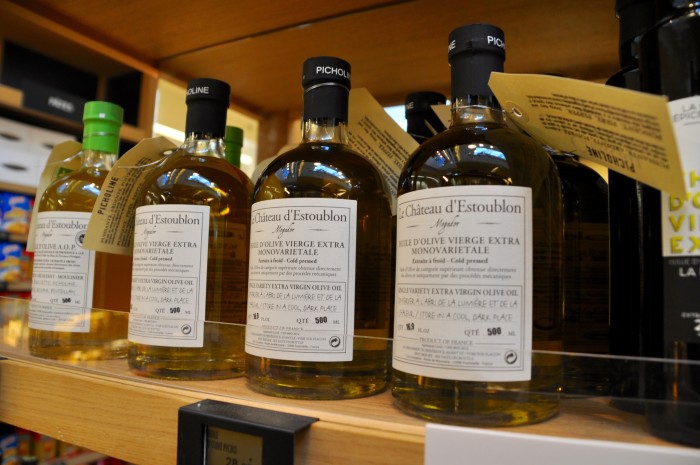 If you're looking for finishing and dipping oils, La Grande Épicerie has you covered. Intonti's favorites are La Grande Épicerie's own olive oils, made in Corsica and Haute Provence. The Corsican olive oil is made with Picholine olives (€15.95/$18) while the fruit is still green, which provides its powerful olive character. For a higher-end olive oil, Trégaro recommends either a bottle of organic Picholine olive oil or the Beruguette olive oil from Le Chateau d'Estoublon, which sells for €28.60 (about $32) per bottle. The Picholine has a pronounced peppery note, while the Beruguette has hints of almond. These bottles are particularly coveted due to their limited annual production. "Once they're out, they're out," says Trégaro.
Wine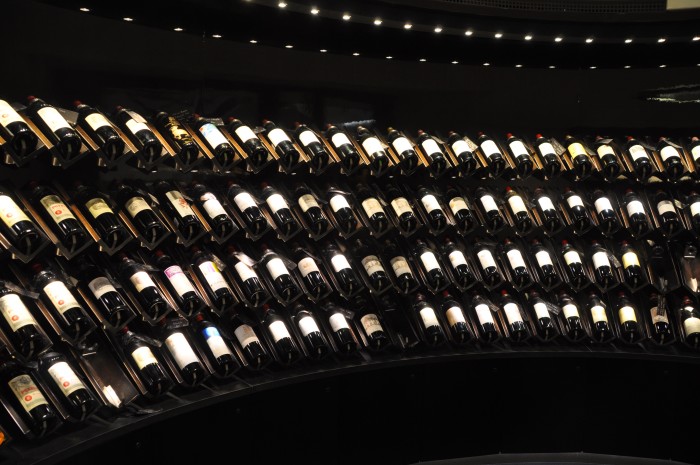 La Grande Épicerie offers a jaw-dropping selection of about 6,500 wines at La Cave, located in the store's basement. La Cave was renovated in 2012 and redesigned to look like a French vineyard's wine cellar. It carries local and international products, but you'd be wise to stick to French.
La Cave has been designed to encourage people to discover France's wine regions by presenting them first. There are five large tables where weekly tastings are offered and customers can meet the winemakers and taste new varieties.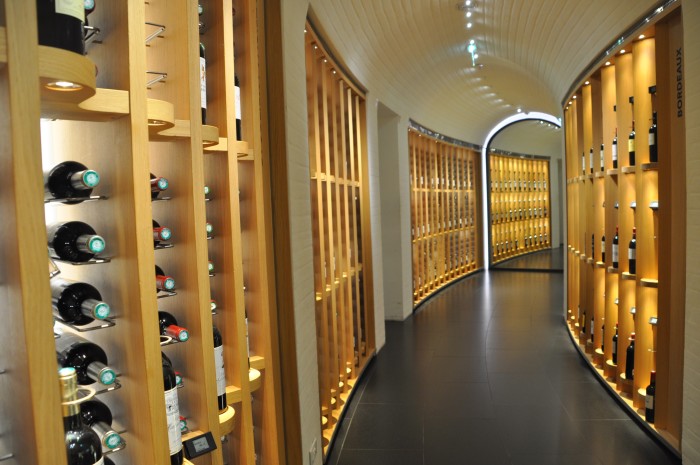 The head of La Cave, Hugues Forget, tells us that the wide range is what makes La Cave so impressive. The store offers wines from large and small producers, with affordable bottles and splurges galore. Forget is always seeking out new domains and rare wines to sell at La Cave. "They depend on us to show them new wines," he says. La Cave also buys wines prematurely and ages them in its own cellars, selling them when they are perfect to drink. About 200,000 bottles are currently aging in the cellars.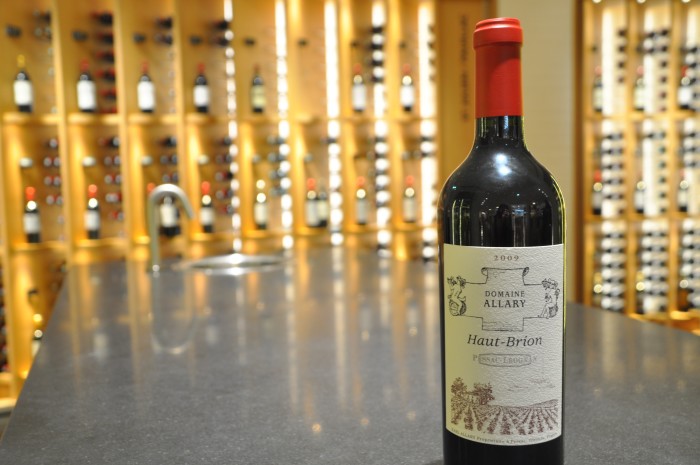 For an impressive wine, Forget recommends the Domaine Allary Haut Brion (€215/$242.50). It's very rare because production on the vineyard only lasted three years. "There is a lot of emotion and history that arises in you when you drink this wine because of how rare it is," Forget adds.
Surely you will still find yourself caught up between wants and needs here at La Grande Épicerie. Be inspired to wander and to dream of what you're going to make with your new treasures — that's what makes this place so much more than your regular grocery store. In fact, you may experience pangs of longing when you visit your next supermarket.
La Grande Épicerie
38 Rue de Sèvres, 75007 Paris, France (7th Arondissement)
+33 1 44 39 81 00