What Would Jesus Drink? Ancient Wheat Hints At How Beer Tasted In Biblical Times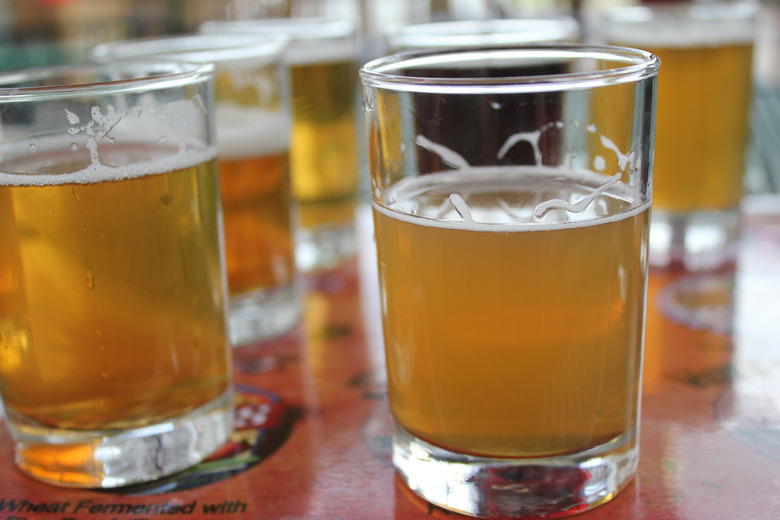 An Israeli brewery made a beer with a 2,000-year-old strain of wheat. (Photo: quinnanya/Flickr.
We know that beer has been enjoyed by the human race for centuries. There's even a comic book about it! And thanks to the findings of archaeologists, brewers can attempt to re-create the beers of yesteryear. According to the Smithsonian, Herzl brewery in Jerusalem has brewed a beer with a 2,000-year-old wheat strain found by geneticists at Tel Aviv University. Talk about "ancient grains."
The geneticists mapped out the genome of the strain, pulled a Jurassic Park and made a model of the strain and sent some of it to Herzl upon request. According to the Smithsonian, the biblical-style beer "might taste like" the brews that Jesus and his friends may have enjoyed.
Reuters reports that the 3 percent ABV beer offers hints of honey and berries and is cloudy and flat.
Don't get your hopes up about trying it yourself, however. Only five gallons were brewed, and the brewers already drank it all. But if you're still looking for some brews inspired by ancient times, Dogfish Head's Ancient Ales line features three beers whose roots date back even farther: The Midas Touch is brewed with ingredients found in 2,700-year-old King Midas' tomb, Birra Etrusca Bronze uses a 2,800-year-old Italian recipe, and Chateau Jiahu is based on a recipe found in a 9,000-year-old tomb in China.