Italy is responsible for producing some of the most beautiful varietal wine (that is, juice made primarily or entirely from one specific grape) on the planet. But with more than 350 native varieties growing throughout 20 wine regions, Italy has enough local grape species to send a newcomer into an intimidated panic.

Fortunately, if you can wrap your head around five of the most well-known indigenous grapes, you'll be able to walk into any Italian restaurant and order like Don Corleone (i.e. like a boss). Study the Italian varietal guide below (complete with a "starter kit" of some fantastic examples of each), and you'll be wowing the waiters at Buca di Beppo in no time.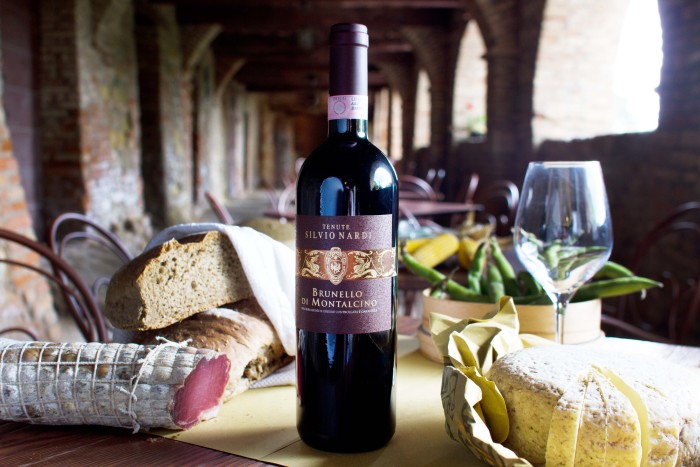 Sangiovese
The most commonly planted grape in Italy is most famously used to make Chianti, a Tuscan wine named after the region in which it's produced. The Sangiovese grape is generally known for bright red fruit flavors in medium-to-full-bodied wines with plenty of acidity, and Chianti is no exception (it has also been known to go especially well with fava beans and liver). For a prime example of "Riserva" Chianti Classico — aged in oak for a minimum of two years in the oldest, most premium region — try Fattoria di Fèlsina Berardenga Chianti Classico Riserva Rancia, a ruby-red wine with aromas of licorice and tobacco that can be enjoyed for around $40.
The most badass expression of this grape, however, comes in the form of Brunello di Montalcino, a 100 percent Sangiovese wine that won Italy's first DOCG designation, the nation's highest wine classification. Brunello is aged for five years or more, for a darker hue and rich notes of leather, espresso and herbs layered atop sweet, juicy fruit. To experience the wine at its best, look no further than Tenute Silvio Nardi Brunello Di Montalcino, intense and full-bodied from maturation for 30 months in French and Slavonian oak. Lock this one in the cellar and hide the key for decades.
Barbera
Barbera is the most planted red grape variety in the northwestern region of Italy known as Piedmont (or Piemonte). The dark-skinned grape generally produces superior wines with lower tannin and higher acidity in the two top-notch DOCGs, Barbera d'Asti and Barbera del Monferrato Superiore. Such is the case with the very excellent Vietti Barbera d'Asti Tre Vigne, which features well-integrated flavors of cherry and oak in perfect harmony.
But in hunting down killer Barbera, don't overlook the town of Alba, a key DOC of Piedmont that produces equally fantastic (you guessed it) Barbera d'Alba. While Barbera from Asti tends to be brighter, livelier and more elegant, Barbera d'Alba is most often rounder and riper, with more robust fruit. For Alba at its best, seek out Sandrone Barbera D'Alba, a deep purple wine with hints of blackberries and hints of chocolate that is certainly as good as (or perhaps better than) most of the wine from either DOCG.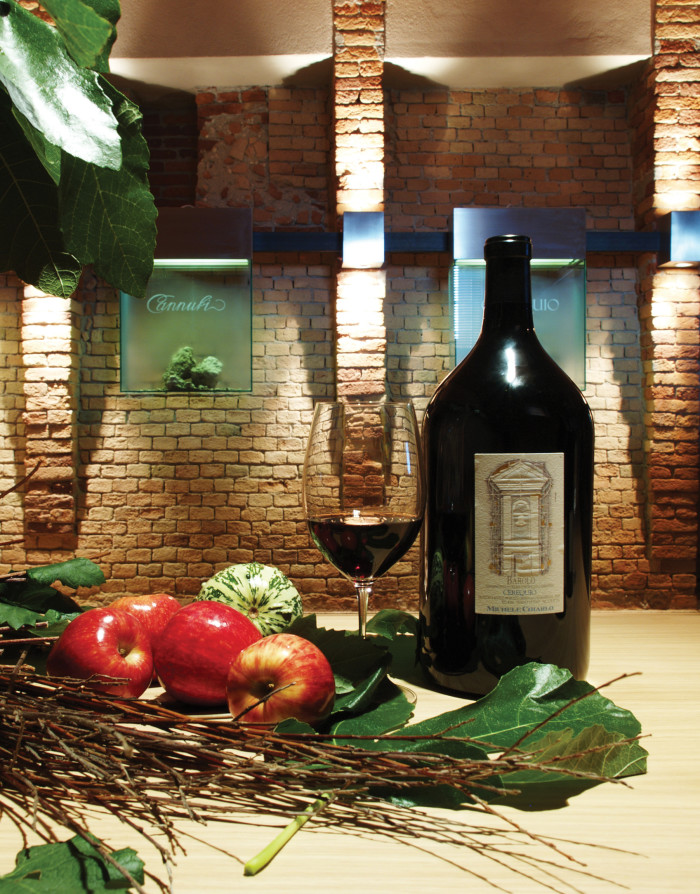 Nebbiolo
Barbera might account for almost half of all Piedmont grapes, but the greatest, most prestigious fruit found in the region is Nebbiolo. The wine it produces is much more delicate and lighter in color than many of its Italian counterparts, which should excite fans of cool-climate pinot noir. Interestingly, Nebbiolo tends to be pretty tannic and floral in its youth, but as it matures, it can take on a wide range of flavors, including raspberry, prune, coffee and truffle. It's like a meal in a bottle.
Nebbiolo is best known for making Barbaresco and Barolo, two wines from Piedmont that can smell all at once like roses and tar. The main difference between the two, however, is in the soil, which is richer in nutrients in Barbaresco than in Barolo. Thus, Barolo is generally much more tannic than Barbaresco, which makes for even more ageable wine. One such fantastic example is Michele Chiarlo Barolo Cerequio, a full-bodied Barolo matured two years in oak barrels and one year in bottle before release. You'll likely pay at least $70 for this bad boy, but it's worth it if you're willing to put it away for 20 years, which will take the wine from fantastic to tremendous.
Primitivo
Really, Primitivo is just a fancy Italian name for Zinfandel, the black-skinned grape grown in about 10 percent of California vineyards and enjoyed by your grandma and Aunt Judy over ice cubes in the form of White Zin. Despite the bad rap it gets for the semisweet rosé it can be made into, this European grape is actually an incredibly robust variety used to make rustic, highly alcoholic red wine in the heart of Italy's Puglia region. It's jammy, weighty stuff that can taste like blueberries, figs or black cherries.
To enjoy the grape at the top of its game, try Surani Heracles Primitivo, and take note of its luscious dark fruit, licorice and baking spice notes. It won't be as dense or viscous as a Californian Old Vine Zinfandel — but it also certainly won't be as light as Aunt Judy's frou-frou wine cooler. It's a well-balanced wine that goes great with roasted or grilled meat, and can usually be found for $15 to $18, which is a steal given the quality.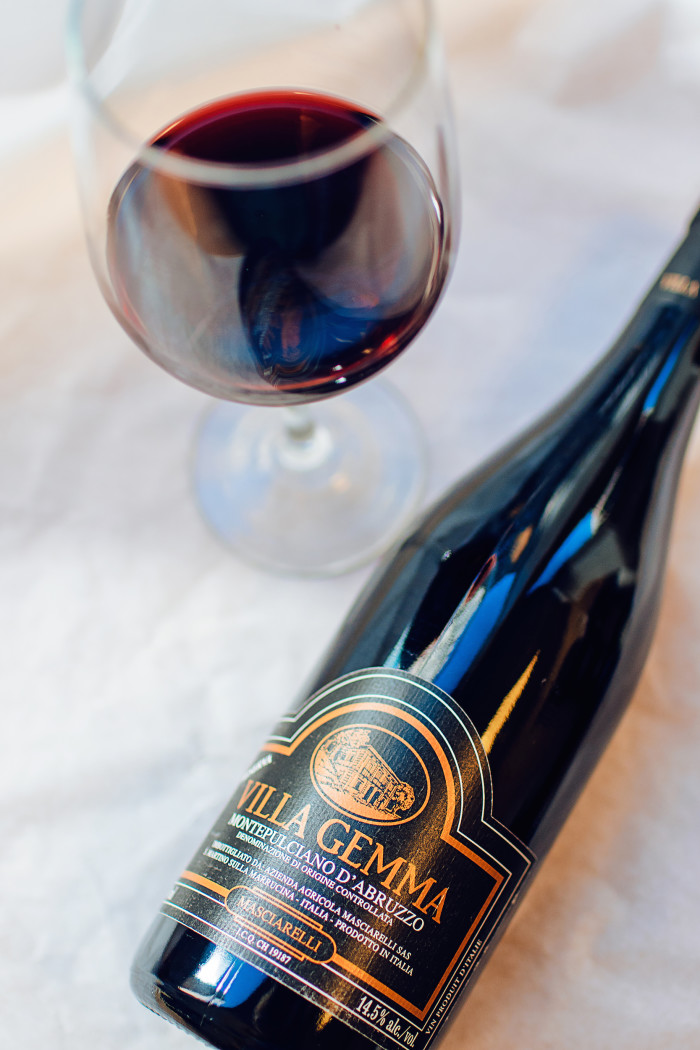 Montepulciano
Let's get one thing clear: There's a big difference between Montepulciano d'Abruzzo and Vino Nobile di Montepulciano. Mainly, that they have nothing do with one another. Vino Nobile di Montepulciano is a wine made from Sangiovese grapes (remember those?) in the quaint little Tuscan town of Montepulciano. Montepulciano d'Abruzzo, however, is made from the grape Montepulciano in a region called Abruzzo. (If you haven't caught on by now, "di" or "d'" always indicates where the wine is from.)
Montepulciano d'Abruzzo is a deeply colored, full-bodied, rustic wine characterized by black pepper spice and higher tannins. Usually averaging about $10 to $15 per bottle, it's perfect for enjoying with a slice or two of pizza. And though Villa Gemma Montepulciano D'abruzzo is easily one of the best of its kind, it's also among the most expensive (it'll run you at least $45). But you get what you pay for: notably, rich layers of black cherry, black pepper and dark plum, among other delights. This ain't no cheap pizza wine — but with a balance of class and accessibility, it's certainly the perfect way to round out an Italian vino tasting.