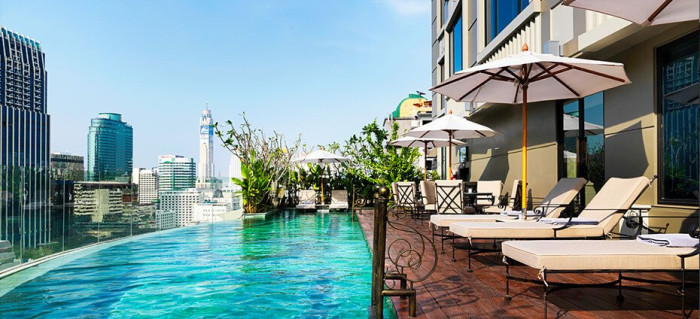 Bangkok is a city of superlatives: the wildest nightlife, the best street food, the craziest traffic. It is the quintessential Asian metropolis, melding together a rich cultural heritage with unstoppable urban development. This collision of old and new creates an urban texture that is uniquely Bangkok. There are 400-year-old Buddhist temples, ladyboy go-go bars and hawker stalls serving up divine $1 bowls of noodles outside some of the world's largest indoor shopping malls. It is a hub of orchestrated chaos where somehow the sputterings of maniac tuk-tuks and wafts of fish sauce emanating from streetside deep fryers make perfect sense alongside haute couture flagships and towering postmodern architecture. In every way, Bangkok is loud, potent and unflinchingly boisterous.

A well-situated hotel is vital in order to explore all the nooks and crannies of this vibrant city. However, Bangkok is so vast and the traffic so congested that traveling from Chinatown and the must-see temples at the river's edge to downtown can take more than an hour by taxi. Then, of course, there's the hotel hospitality itself. Like the city, hotels in Bangkok are more colorful and over-the-top than what is typically found Stateside. Smaller, funkier boutique brands and hostels can be a little too far-flung, often sacrificing location for design vibes. Larger, luxury brands like Shangri-La and Anantara are more classic in their approach to luxury but can feel expected and tired. Hotel Muse, a luxury boutique hotel near Silom, is a welcome middle ground between these extremes.

Aesthetically, Hotel Muse does not escape the almost silly opulence expected in Bangkok — think black marble, purple velvet sofas and clawfoot bathtubs. But it's also small and nimble enough to offer a service-driven experience that doesn't feel too traditional or stiff. Located near Lumphini Park and the vibrant Silom district, it's an ideal launchpad for exploring Bangkok's lauded nightlife scene.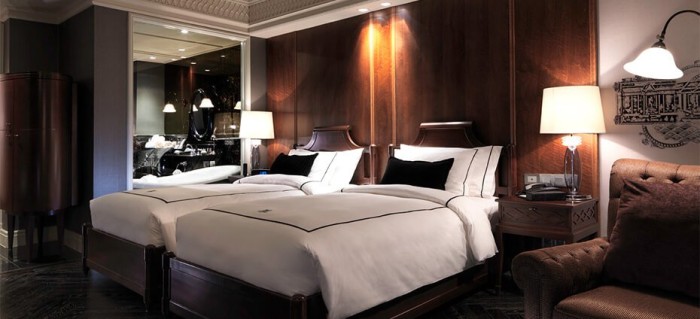 The Rooms
The rooms are stately, featuring oversized beds, lots of dark wood and all-marble bathrooms. The finishes could use a minor facelift, but the focus on indulgence is unmistakable. In addition to the large shower, a separate porcelain clawfoot bathtub peeks out into the room. It's a thoughtful feature, and nothing beats a long, cool bath after enduring Bangkok's intense heat.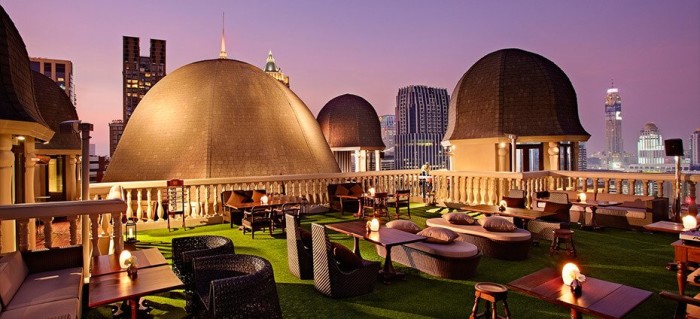 The Look
Inspired by the golden age of travel in the late 19th century, the hotel is unabashedly extravagant. It describes itself as a "hedonistic experience," and sumptuous textures and saturated colors flood every corner. If the Hotel Muse were located anywhere other than Bangkok, it would be viewed as bordering on tacky; however, the wrought-iron balustrades and tufted leather chairs really are a surprisingly calming reprieve from the frenetic energy outside. The lobby is utilitarian, but the hotel's rooftop speakeasy is truly special. With alfresco seating overlooking Lumphini Park, the Prohibition-style bar serves classic, handcrafted cocktails (I recommend the Bramble) and tasty small plates. In keeping with its commitment to extravagance, Muse is one of the only hotels in the city with a cigar bar. The humidor is well stocked, and cigars can be ordered and delivered alongside cocktails on the roof. Thailand doesn't have trade restrictions with Cuba, so Americans have a rare opportunity to enjoy an authentic Cuban cigar.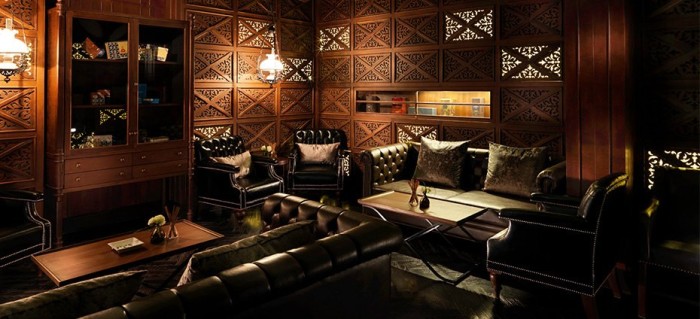 The basement-level Italian restaurant, with its leather and mahogany setting, is a delightful oddity. Serving rustic Italian fare like mussels al diavolo and hearty pastas, Medici Kitchen & Bar is a popular stop for expats and tourists looking for a break from pad thai and fiery curries. Hats off to the sommelier for on-point wine pairings, a refreshing treat in a country lacking a strong wine culture. However, something peculiar happens a few times per evening starting around 9 p.m. — the restaurant doubles as an open forum theater for in-house opera singers. Featuring three "shows" per night, dinner service is briefly interrupted as singers wander among the tables belting out Broadway classics. It's a little weird and can be slightly off-putting if you're not liquored up, but it is thoroughly charming in a funny, "only in Bangkok" kind of way. 
The Neighborhood
Stellar food can be found on any and every street corner in Bangkok. On the other side of Lumphini Park across from the hotel is Silom Road. Nestled in the business district, Silom is bustling during the day but really comes alive at night and is an excellent neighborhood for food vendors and night markets. Further down Silom is the swanky Lebua State Tower hotel, where — fun fact — The Hangover Part II was filmed. The infamous "Soi Cowboy" is a short tuk-tuk ride from the hotel, as is Siam Square, which is full of popular local restaurants. Go to Som Tam for its signature green papaya salad and spicy pork larb.
Regarding Bangkok at large, be sure to nibble on everything in sight while wandering the labyrinth of alleys in Chinatown. These cheap eats will justify dinner at David Thompson's Nahm, a truly exceptional experience that will make you reevaluate what Thai food can be. Finally, cap off a late night by watching Muay Thai fights and polishing off one last pad thai before bed at the legendary Thip Samai, one of Bangkok's oldest noodle joints. The original dish is undeniable in flavor and execution, though the house's signature dish is the omelette-wrapped shrimp noodles.
Rooms starting at 4,120 THB per night (approximately $118 USD)
Hotel Muse Bangkok
55/555 Soi Langsuan | Lumpini, Pathumwan, Bangkok 10330, Thailand
hotelmusebangkok.com