The drinks section of your local bookstore used to be a sliver of the cooking section and mostly focused on wine. Nowadays, booze books abound. And they aren't just about what to stock in your cellar or shake up for your next cocktail party. They offer a breadth of information on cocktail history, insights into pairings, and a good dose of commentary on today's bar culture.

Here's a baker's dozen booze-fueled books to add to your springtime reading list: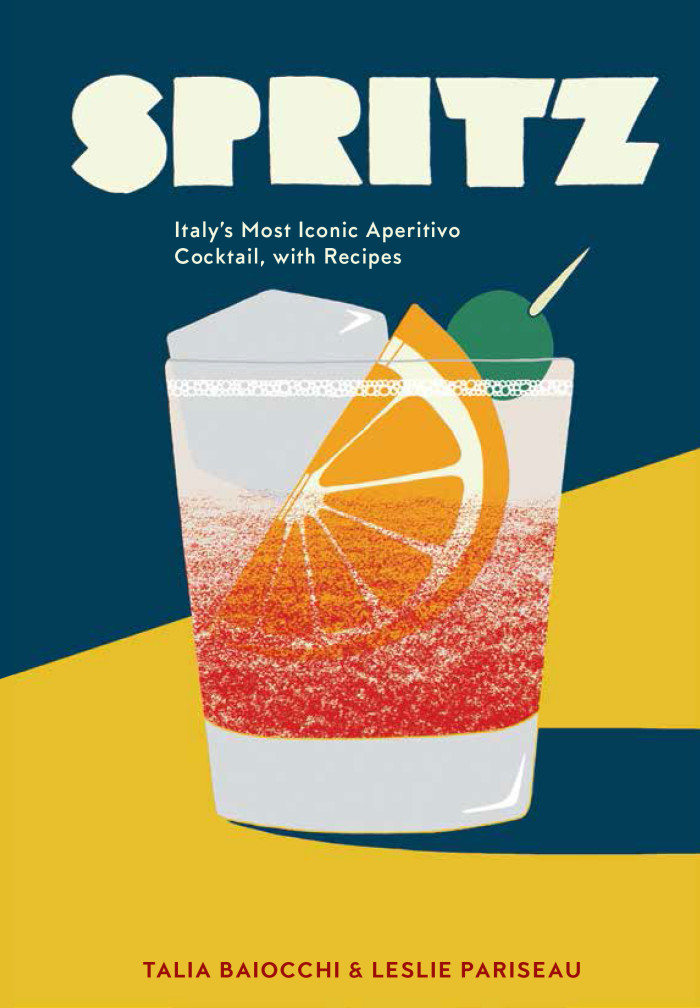 Spritz: Italy's Most Iconic Aperitivo Cocktail, with Recipes
by Talia Baiocchi and Leslie Pariseau (Ten Speed, March 2016)
That white wine spritzer your mom once loved? Turns out there's a history behind it. The authors uncover this as they take readers on a journey across Italy's spritz trail. It's a carefree ride, but there are rules: A spritz must be fizzy, low-alcohol and bitter enough to open the appetite. Speaking of appetite, it should go with snacks. This saucy beauty of a book manages to capture the easy chic of modern Italian life and the delicious simplicity of spritzing. (Per the book, the word can be used as a verb.)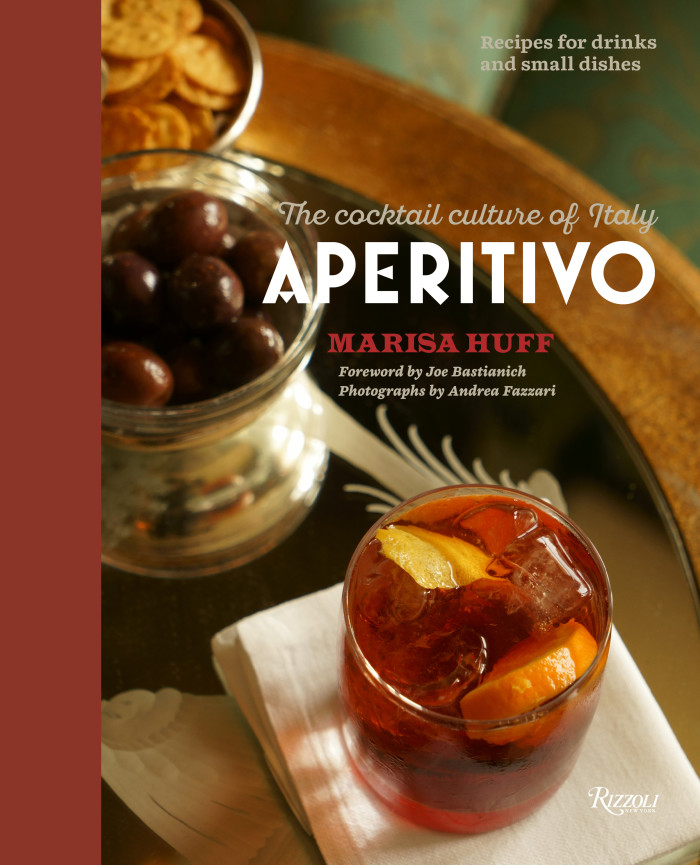 Aperitivo: The Cocktail Culture of Italy
by Marisa Huff (Rizzoli, April 2016)
Like Spritz, Aperitivo offers both instruction and inspiration for ending your day the Italian way. Like most things Italian, the practice of taking a light bite and drink before dinner is a regional affair. Milanese aperitivi look different from those in Padua, if no less enticing. Delve into each region's signature refreshments — from vermouth to amari — and the light bites that pair with them. (Fried sage leaves paired with prosecco? Um, sì.) Recipes, both classic and modern, are contributed by some of Italy's best bars and restaurants.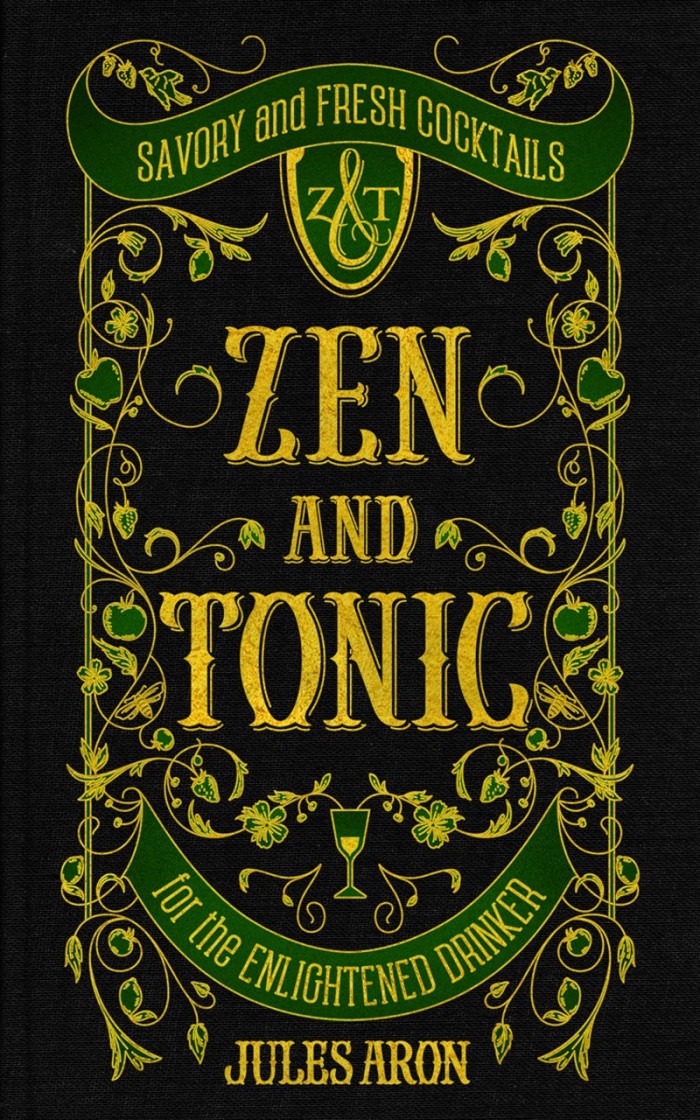 Zen and Tonic: Savory and Fresh Cocktails for the Enlightened Drinker
by Jules Aron (Countryman, April 2016)
Should clean living preclude boozy drinks? Heavens, no! But if you're the kind of person who tries to eat organic, why not drink that way, too? The author makes a case for organic, seasonal, and local ingredients and lists her 25 favorite sustainable wine and spirits brands. But there are also recipes for produce wash, flower-filled ice cubes, and kombucha. The rest will fulfill all of your enlightened cocktailing needs, from superfood-infused spirits to garden-to-glass garnishes.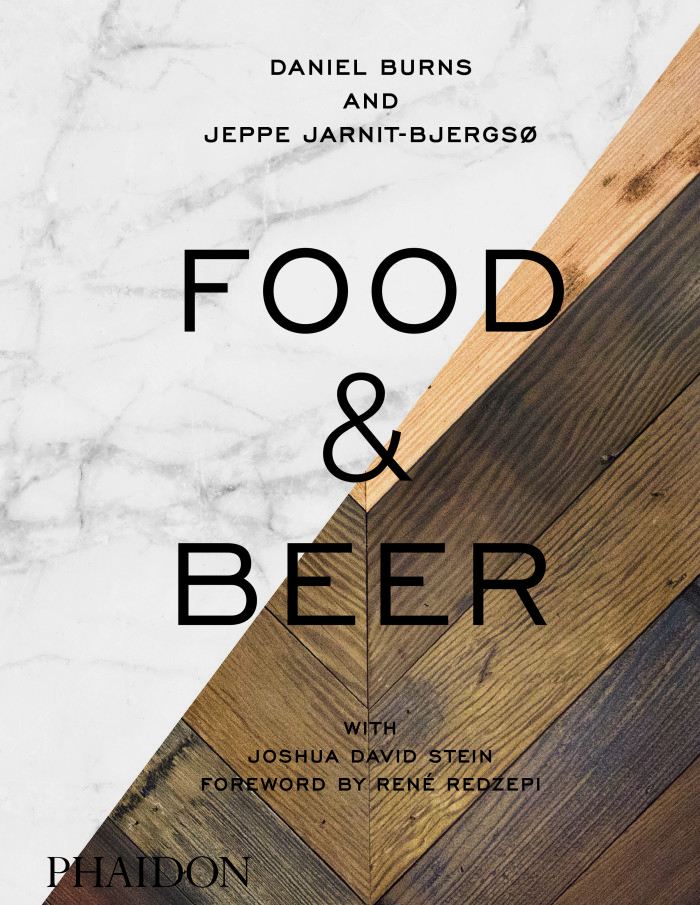 Food & Beer
by Daniel Burns, Jeppe Jarnit-Bjergsø and Joshua David Stein (Phaidon, May 2016)
Pairing beer and food never looked so good. This stunning book by the Canadian-born chef of a Michelin-starred beer-pairing restaurant and a Danish gypsy brewer transports readers to the farm of an Acadian grandmother to forage for fiddleheads, then whisks them away to the sleek Danish capital for a life-changing bite of dark bread and whipped butter. Flavors pop off the page: beautifully plated food and crisp ales in pretty stemmed glasses, framed as a thoughtful meditation on an age-old pairing.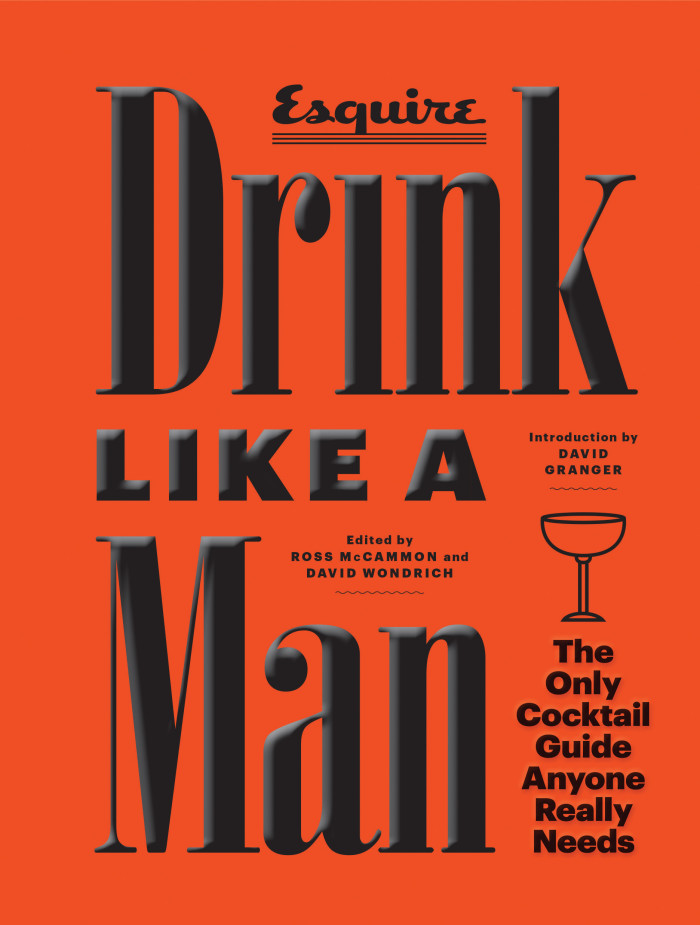 Drink Like a Man: The Only Cocktail Guide Anyone Really Needs
by the Editors of Esquire (Chronicle, June 2016)
As a follow-up to its popular Eat Like a Man, the editors of Esquire have put together what they deem to be the "only cocktail guide" you'll need. Edited by the magazine's senior editor Ross McCammon and drinks columnist David Wondrich, it includes 14 drinks every man should know, musings on "what a bartender should be," and many affirmations that drinking is good. If done in moderation. And with dashing panache.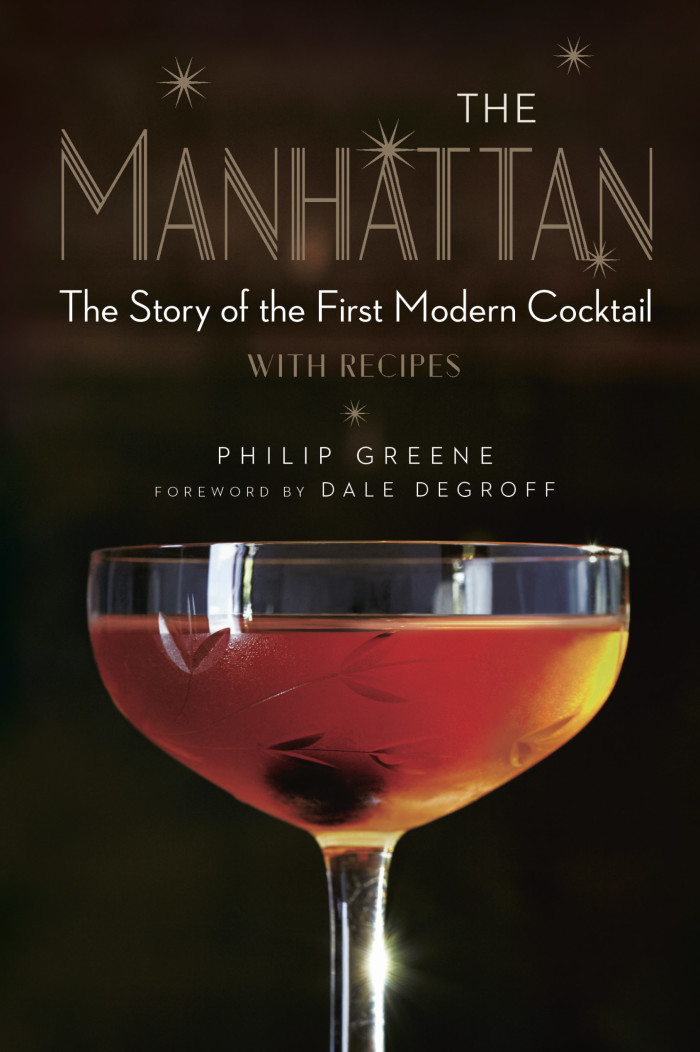 The Manhattan: The Story of the First Modern Cocktail With Recipes
by Philip Greene (Sterling Epicure, May 2016)
What cocktail could be so great as to have an entire book dedicated to it? The author makes the case that the Manhattan is just such a cocktail. Going deep into its history (yes, it was most likely invented in Manhattan), the book succeeds in dispelling several myths about the drink's origins while extolling its virtues and the many cocktails it gave birth to. In addition to historical recipes, it also highlights several contemporary variations named for outer-borough neighborhoods, like the Red Hook and the Bensonhurst.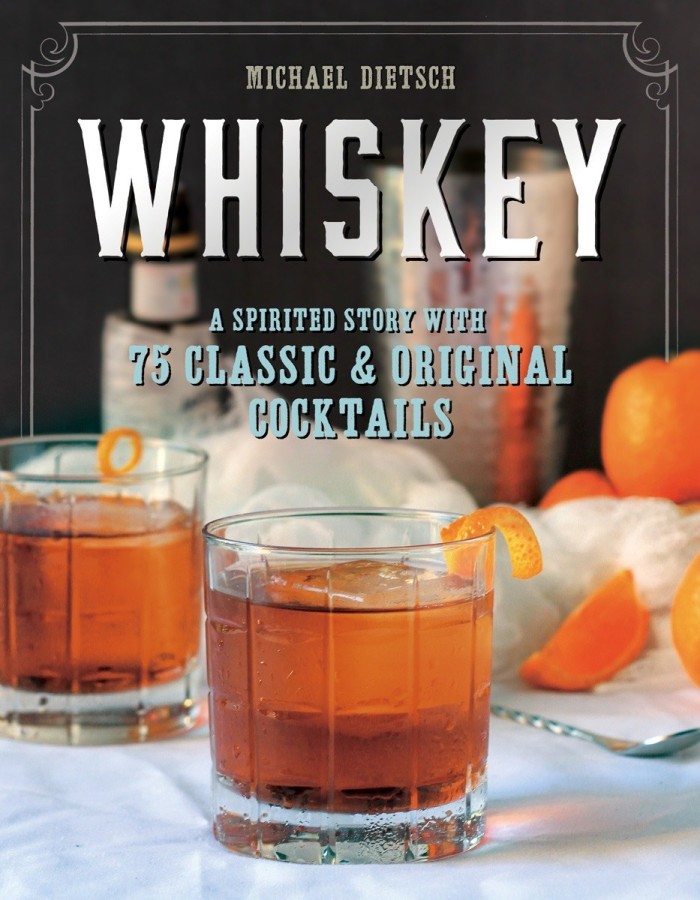 Whiskey: A Spirited Story With 75 Classic & Original Cocktails
by Michael Dietsch (Countryman, May 2016)
The brown-spirits renaissance is upon us. After so many years of vodka dominance, people are drinking bourbon, scotch, and Irish whiskey again with gusto. Whiskey's rise is thanks, in large part, to cocktail culture. How fitting that the author uses cocktails to frame the spirit's history, from the colonial era all the way through to the current resurgence. Recipes include obscure oldies, beloved classics, and modern twists.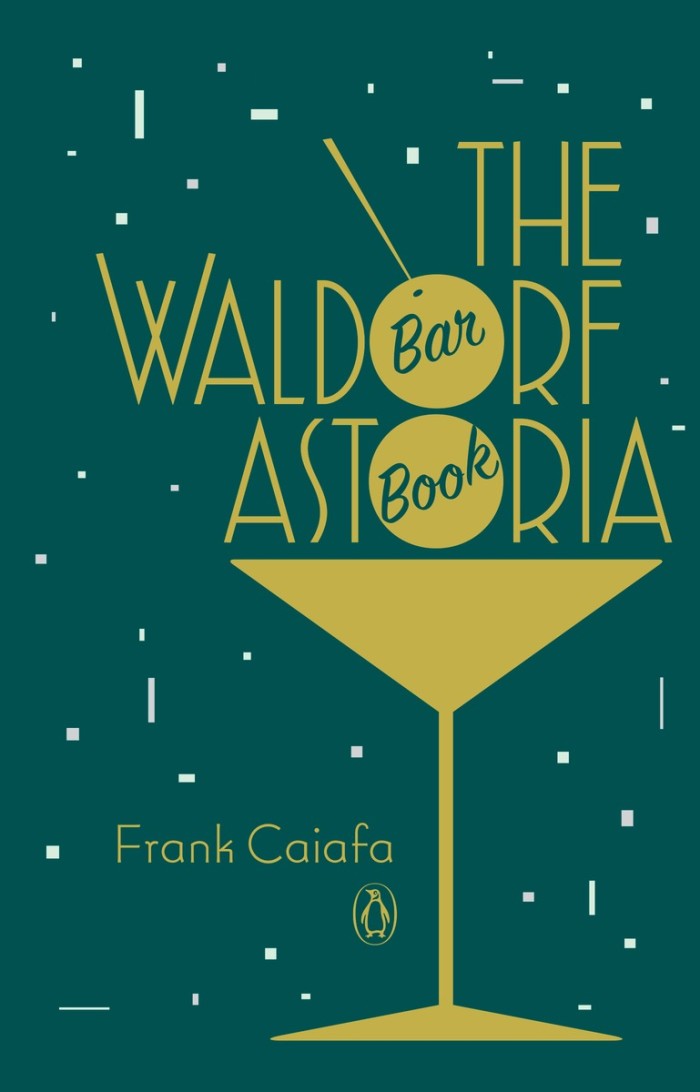 The Waldorf Astoria Bar Book
by Frank Caiafa (Penguin, May 2016)
Bar manager Frank Caiafa distills more than 120 years of cocktailing history at the iconic hotel in this encyclopedic recipe book. He took the helm in 2005 and has endeavored ever since to live up to the hotel's glamorous glory days. The recipes are golden, collected from historical texts, including the two original Waldorf Astoria cocktail books. In addition to classic cocktails, you'll find recipes for the house's bitters, shrubs, falernum, and more.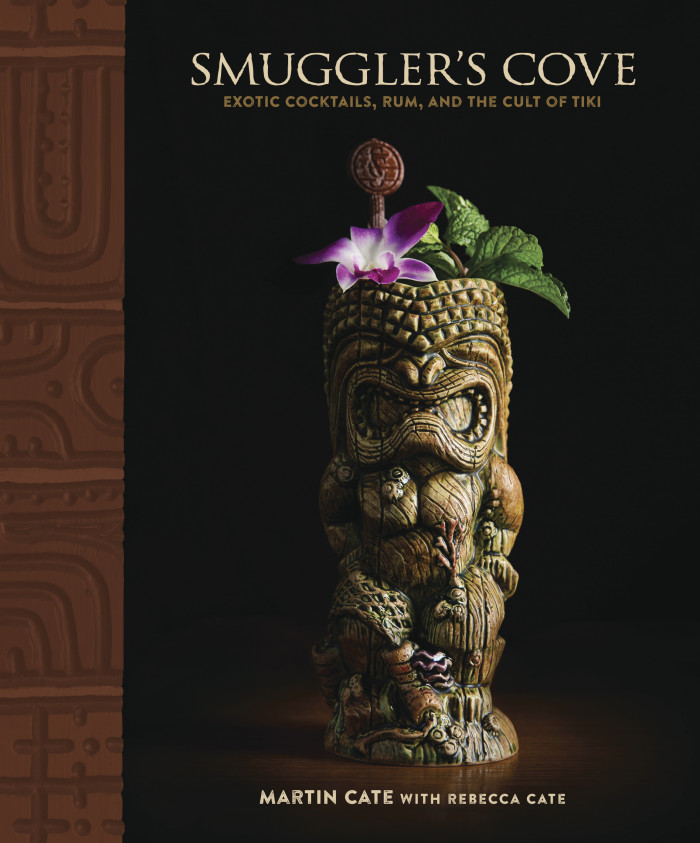 Smuggler's Cove: Exotic Cocktails, Rum, and the Cult of Tiki
by Martin and Rebecca Cate (Ten Speed, June 2016)
About 15 years ago, Martin and Reb ecca Cate built a tiki bar in their spare bedroom. Several years later, Martin left his day job to work at the iconic tiki bar Trader Vic's. A few years after that, he and Rebecca opened Smuggler's Cove, now deemed one of the best bars in the country. It endeavored to demystify and elevate both rum and tiki culture, without sacrificing any of the fun and escapism involved. The book, which has much the same mission, is about as highly anticipated as cocktail books get.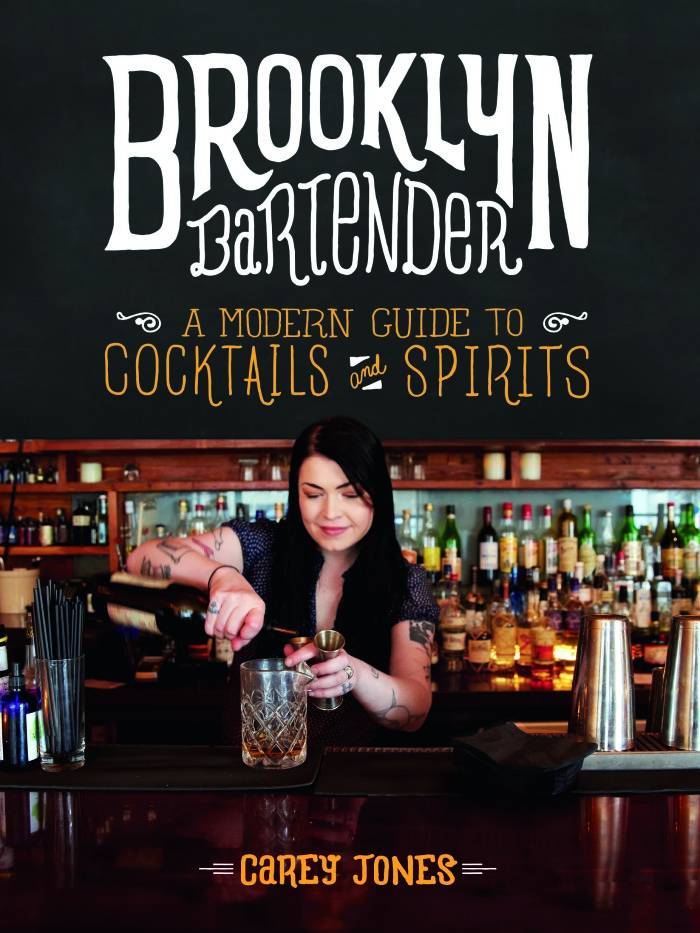 Brooklyn Bartender: A Modern Guide to Cocktails and Spirits
by Carey Jones (Black Dog & Leventhal, May 2016)
If you needed further testament that Brooklyn has evolved from cool place to live to full-blown lifestyle, check out Brooklyn Bartender. It's an homage to the borough's greatest cocktail bars, a guidebook for thirsty visitors, and a comprehensive recipe book all rolled into one. The stars of the show are the Brooklyn bartenders themselves, who not only show off their shaking and stirring chops, but wax poetic on everything from naming cocktails to drinking alone.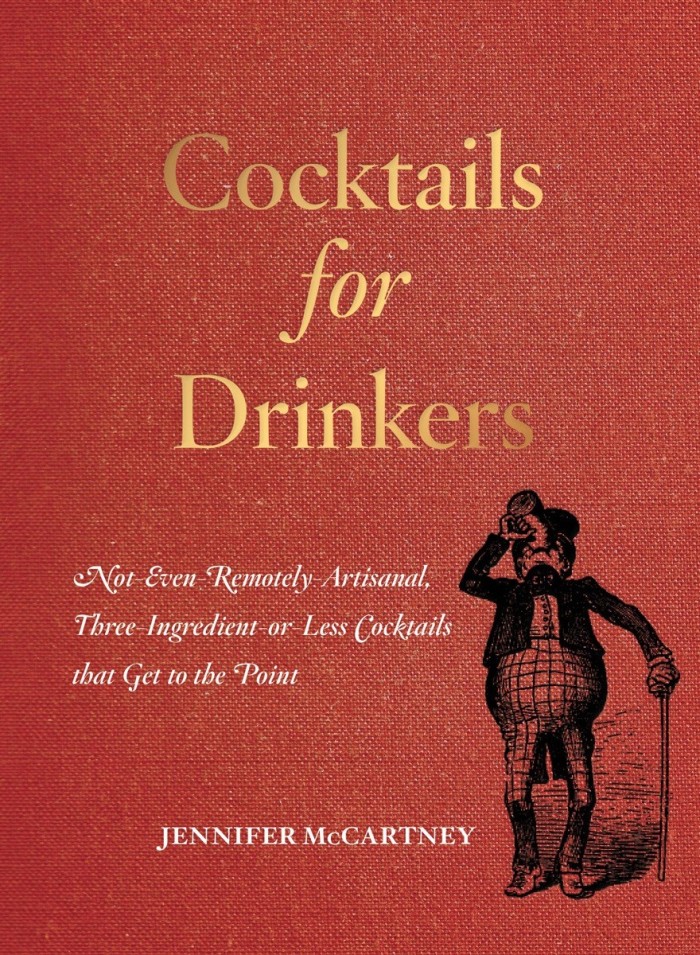 Cocktails for Drinkers: Not-Even-Remotely-Artisanal, Three-Ingredient-or-Less Cocktails that Get to the Point
by Jennifer McCartney (Countryman, March 2016)
Think the craft cocktail movement, with its housemade bitters and locally foraged garnishes, has gotten out of hand? The author's prescription is "real cocktails." Drinks you can drink standing at your kitchen counter and make with nary a bar tool in sight. With three ingredients or less. That means a Bloody Mary is made with Bloody Mary mix. Ditto for eggnog. A vodka Sprite is a cocktail now. So is a Jack and diet. So is white wine. Cocktail geeks, avert your eyes.
Southern Spirits: Four Hundred Years of Drinking in the American South, With Recipes
by Robert F. Moss (Ten Speed, April 2016)
Masquerading as a recipe book, Southern Spirits is (almost) anything but. The meat of it is the South's rich drinking history — and there's much more here than moonshine and mint juleps. Did you know Madeira once reigned (and you can get a vintage flight in Charleston)? Or that Kentucky bourbon as we know it was born of a desire to emulate imported cognac and Jamaican rum? For home bartenders, per the title, recipes for some of the South's best-known drinks are included. Something to ingest as you absorb.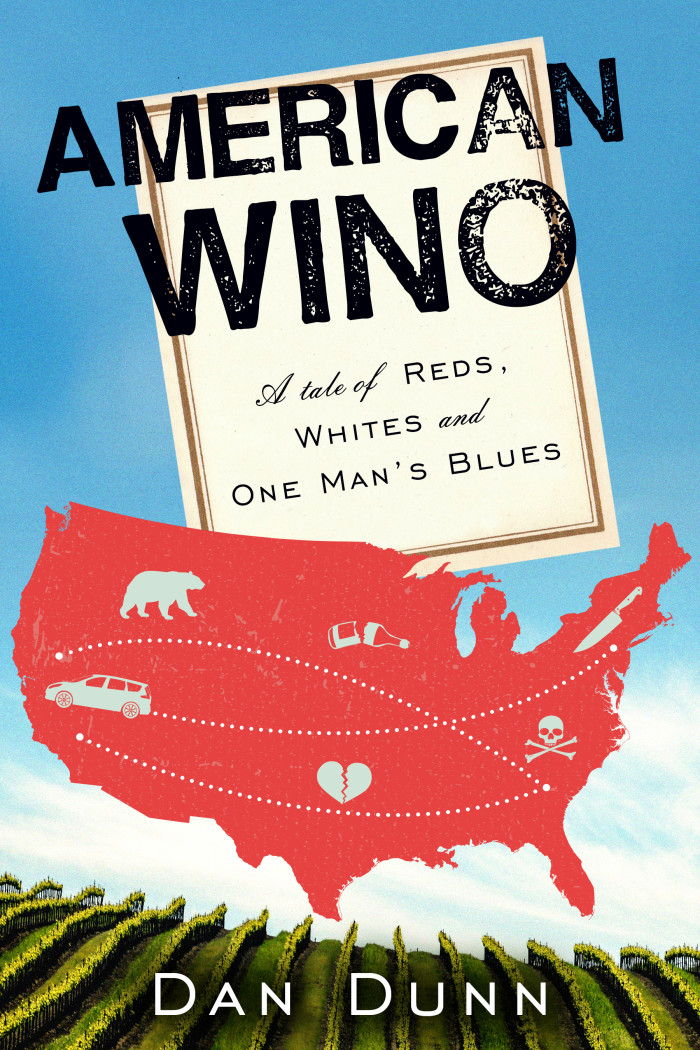 American Wino: A Tale of Reds, Whites, and One Man's Blues
by Dan Dunn (Dey Street, April 2016)
On a quest to taste the wines of every state in the union, longtime Food Republic contributor Dan Dunn offers more than mere tasting notes. On his wine-drenched road trip, he grapples with the death of his brother, a tough breakup, scarring childhood memories, and far too many hangovers. Few wine books have this much sex and swearing — never mind venturing into the remotest corners of American winemaking. Rich reds from Arizona? Fruity Nebraskan whites? You bet, says Dunn. Wine snobs might cringe, but they can, you know, suck it.
Chantal Martineau is the author of How the Gringos Stole Tequila: The Modern Age of Mexico's Most Traditional Spirit.