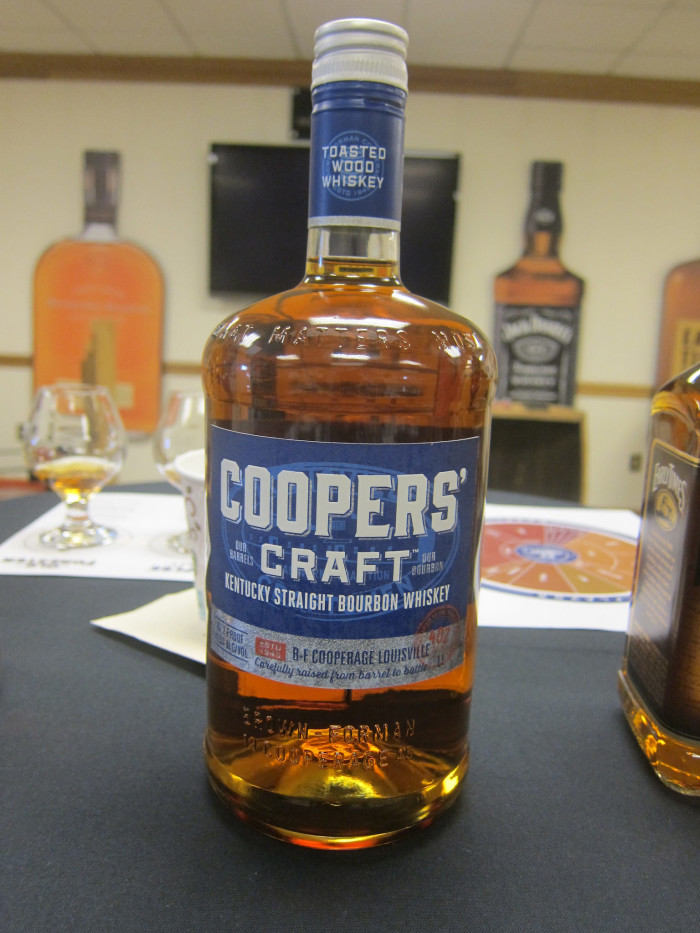 When it comes to brown liquor, Louisville-based Brown-Forman is definitely one of the big dogs. The company's portfolio includes a little brand you might have heard of out of Lynchburg, Tennessee, named Jack Daniel's, plus stalwart Kentucky bourbon brands Early Times and Old Forester. Woodford Reserve, Brown-Forman's other bourbon brand, has become a favorite of connoisseurs since being introduced in 1996 and has traditionally been the product that master distiller Chris Morris has used to experiment with novel tweaks such as the Double Oaked and Double Malt expressions, as well as various tests using different woods besides the traditional oak to age spirits.
So it's sort of a big deal that Brown-Forman has announced a new bourbon release for the first time in two decades. But when you consider the company's core competencies, this particular product makes a lot of sense. Coopers' Craft is an 82.2-proof bourbon that will be released in eight Southern markets beginning in July with plans for expanded distribution as soon as it's practical.
Last week, I was among a small group of journalists to get an exclusive first taste of the new bourbon during an unveiling event at Brown-Forman's headquarters in Louisville. And it's clear that this product is intended to make a statement.
In a world where master distillers are treated like rock stars, Brown-Forman is shining a spotlight on another hugely important part of the whiskey-making process: the barrel-maker. Since all the color and more than half the flavor of bourbon comes from the wood of the barrel, Brown-Forman has decided to emulate Dr. Seuss's Lorax and speak for the trees. And in the glass, the results are striking.
♦♦♦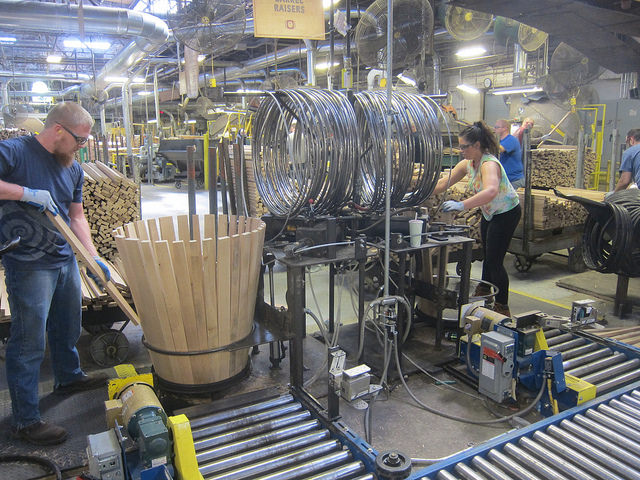 Although the whiskey is being made in the same distillery as Early Times and Old Forester, distiller Morris has specifically designed the mash bill to live between the corny-sweet Early Times and the high-rye formulation of Old Forester. While the exact percentages of the grains in the bourbon are a trade secret, Coopers' Craft probably has a few percentage points less rye than Old Forester.
As integral as Morris has been to Brown-Forman's bourbon portfolio with his distilling talents and drive for innovation, the very name Coopers' Craft demonstrates that the company wants to share the spotlight with this new offering. Brown-Forman is the only spirit company that still owns and operates its own cooperage to manufacture and control the quality of the barrels that store and mature its products. In fact, the company now owns two cooperages after recently opening a new facility in northern Alabama to take some pressure off the Louisville operation by providing barrels for Jack Daniel's.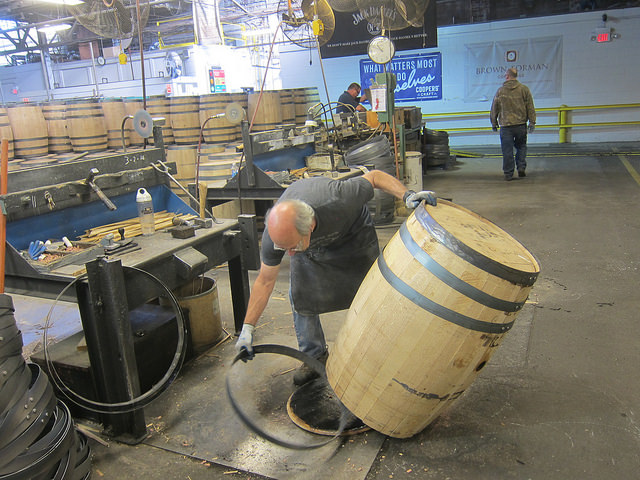 Greg Roshkowski is the vice president and general manager of the BF Cooperage system, and Coopers' Craft is an opportunity to show off how much his portion of the operation contributes to the final product. "Bourbon gets 50 percent of its flavor and all of its color from the barrel," explains Roshkowski. "Actually, if you ask a distiller, he might tell you 35 percent and I'd say 65 percent, so we settle in the middle." Operating since the end of WWII, when Brown-Forman purchased a former furniture factory that the government had taken over to produce gunstocks, the Louisville operation has 70 years of experience working with wood. "Besides our people," Roshkowski says, "wood is our most important asset."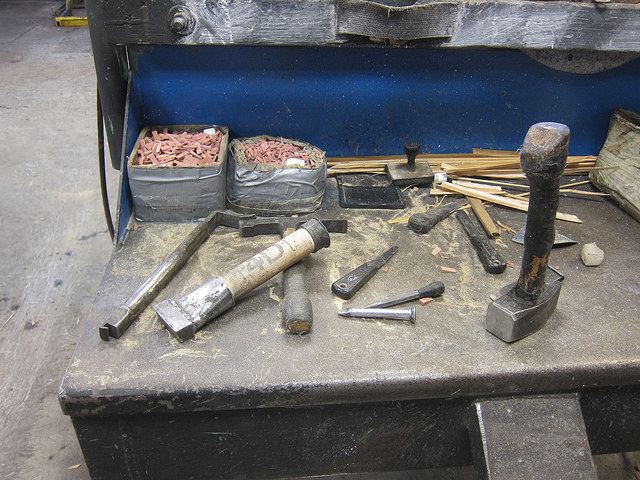 Between the two cooperages, multiple mills and foresting operations and huge quantities of purchased wood, Brown-Forman is almost as big a wood company as it is a spirits manufacturer, producing more than 600,000 barrels per year for the company's brands. A decade ago, you could buy old used Jack Daniel's barrels in the garden department of your local Lowe's Depot, but now breweries, scotch distilleries and tequila manufacturers fight each other for the right to pay top dollar for aged barrels that still have whiskey essence soaked a half-inch deep in their staves.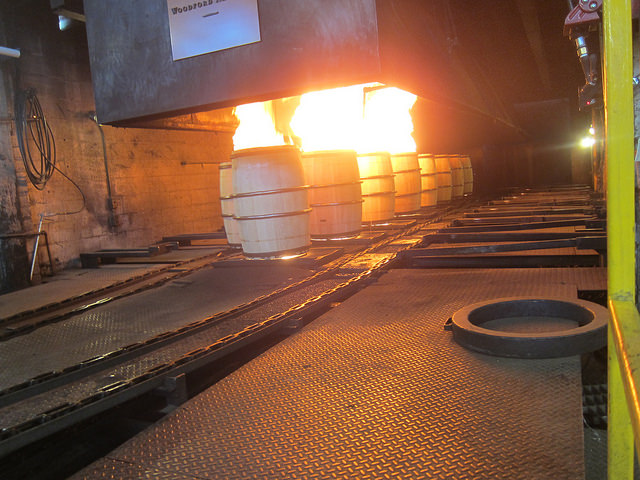 "Coopers' Craft is the result of decades of experience in mastering barrel-making and maturation techniques to create truly unique bourbons," says Lawson Whiting, executive vice president and chief brands and strategy officer for Brown-Forman Brands. "Owning our cooperage is a testament to this expertise and brings to life the notion that what matters most, we do ourselves."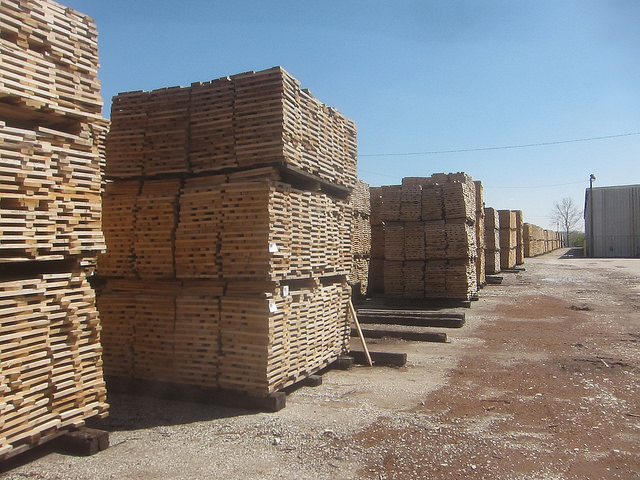 But the impact of wood on whiskey doesn't end in the barrel when it comes to Coopers' Craft. Although none of Brown-Forman's whiskeys carry an age statement, Morris first began experimenting with concepts and techniques that made their way into this product as far back as 2006, and this particular bourbon was distilled four to six years ago. After completing its oaky repose, Coopers' Craft gets one more kiss of wood in the form of a charcoal filtration through beech and birch wood before bottling.
It's important to note that this filtering process is not the same as the charcoal mellowing that Jack Daniel's and other Tennessee whiskeys undertake that separates them from bourbons. By regulation, bourbon cannot have anything added to the grain, enzymes, yeast and water that create the base spirit, so the birch and beech filtering is more of a subtractive rather than additive process. These two woods have been used for generations to filter beer and other spirits, such as vodka. Instead of the slow drip, drip, drip of Jack through 10-feet-deep vats full of sweet maple charcoal, Coopers' Craft takes a much quicker trip through the coal.
The result is an exceptionally smooth bourbon that is aimed at the entry-level drinker who might be looking to try their whiskey neat or on the rocks instead of with ginger ale in a red Solo cup. The time in barrel contributes a lovely light amber color to the bourbon and a flavor that emphasizes soft oak over the grainier notes of younger bourbons or nutty woodiness of whiskeys that spend more time in barrel. The rye in the mash bill does offer a hint of spice, but it is muted by citrus and apple essence. Positioned at the low end of the premium bourbon category, Coopers' Craft is an addition to the Brown-Forman portfolio that could really resonate with a new generation of bourbon fans who appreciate craftsmanship and historical context. Or really anybody who likes to drink delicious whiskey.