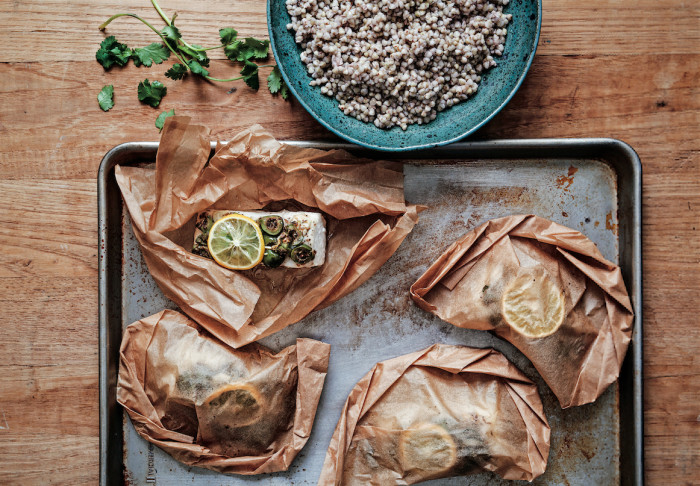 Peak halibut fishing season is late April through October, which means we're all about to experience some of the best whitefish of the year. The fish migrate thousands of miles to spawn, resulting in firm, muscular, extra-flavorful flesh that's perfect in a wide variety of recipes. We've included three of our favorite recipes for halibut below, plus a couple that would taste great with halibut subbed in. Make friends with your fishmonger and get crackin'.

Halibut is a light-fleshed fish well suited to being dressed in this fragrant olive tapenade — a variation on traditional Mediterranean olive spreads. This exquisitely simple preparation uses parchment paper shaped into a "pocket" for cooking the fish with minimal loss of moisture. (If you don't have parchment paper, you can use foil.)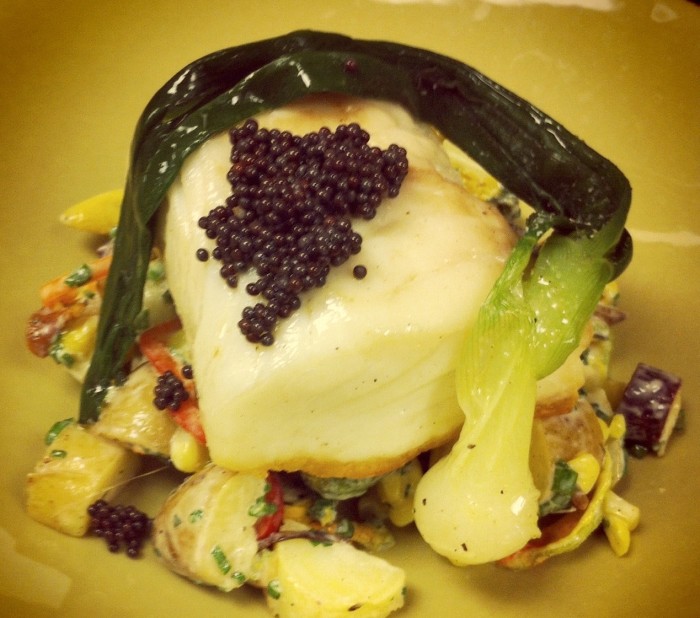 Halibut is one of my favorite fish — I look forward to flying it in fresh from the boat in Alaska whenever it is available. By preparing the halibut using this method, you can retain the natural and delicate flavor of the fish without drying it out by overcooking, which is a common occurrence. Confit-ing — or cooking in fat — is a great technique to incorporate into your skill set, since it makes perfectly prepared fish nearly "dummy-proof."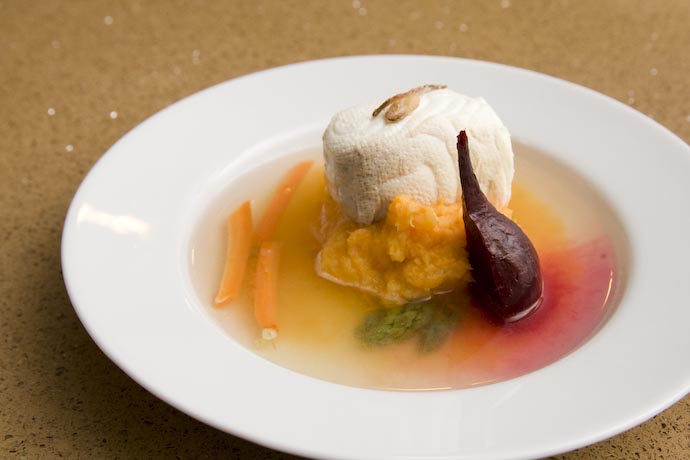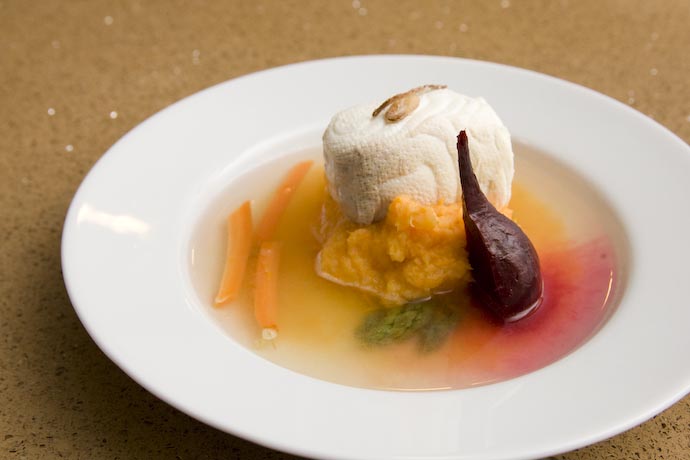 For this halibut recipe, Pace Webb poached the meaty white fish in Prometheus Springs Citrus Cayenne Elixir, then served it with mashed potatoes and fried shallots. Kinda makes you wish you were at the party, doesn't it? Well, check out video from the dinner party, then grab some Prometheus Springs and try this recipe yourself.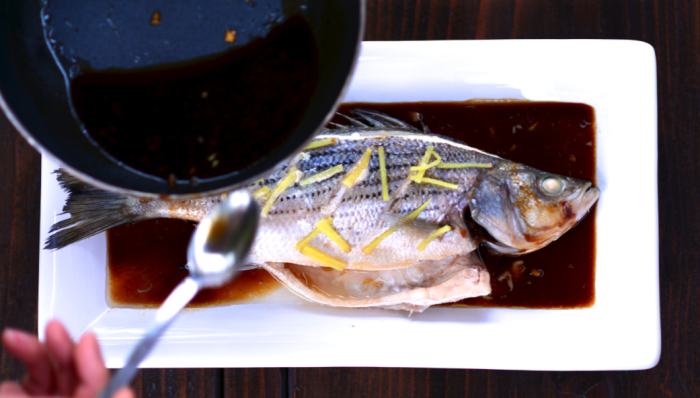 This is a classic Chinese steamed fish recipe. Serve the poached fish with warm steamed rice, which symbolizes wealth and prosperity. A sweet conclusion to your Chinese New Year meal would be tangerines to guarantee you abundant happiness for the year to come.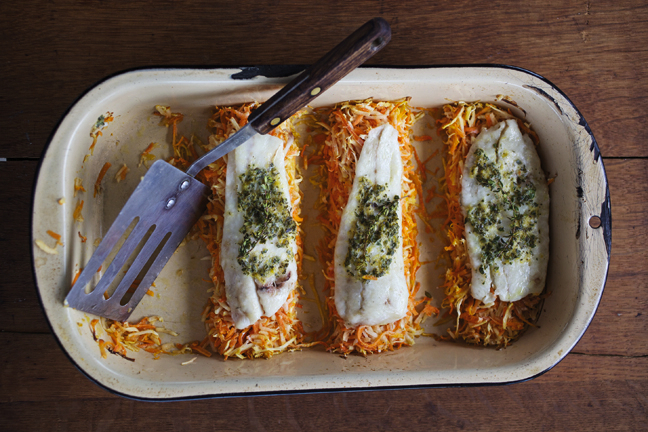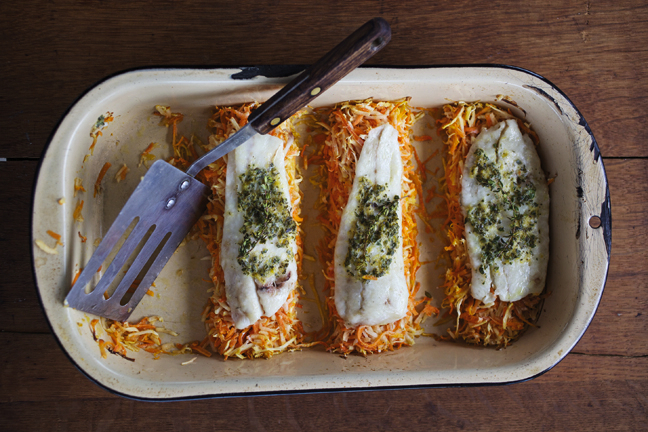 This dish plays off of the natural sweetness of flounder, carrots and parsnips. It is truly a dish of its ingredients, so choose the carrots and parsnips well, because they carry the recipe. Serve this dish as its own course, with no sides, possibly preceded by something with different flavors, like a game terrine or something acidic and pickled. Drink a sweet white wine.