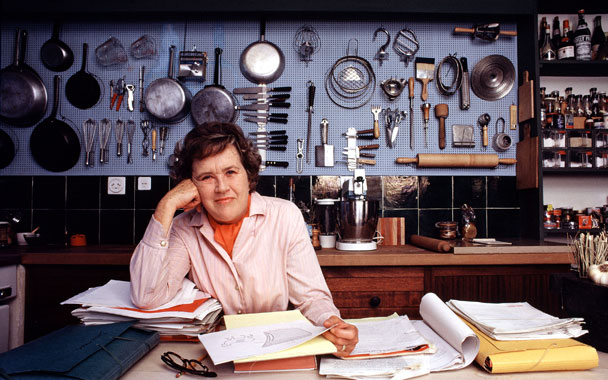 If the closest you've ever been to the great Julia Child was watching her on PBS or Julie & Julia or owning Mastering the Art of French Cooking, you might want to sit down for what we're about to tell you.
The beautiful cottage in the French Riviera she shared with her husband, Paul Child, is available to rent on Airbnb. When the property isn't used as the La Peetch École de Cuisine cooking school, the entire property, which includes the famous kitchen, gardens and multiple bed and bathrooms, is rented out to travelers.
The three-bedroom, four-bathroom property accommodates up to six guests and runs for $590 a night, with a five-night minimum. Concierge is on site and breakfast is included, although you're completely welcome to cook in the very same kitchen that Child did before. Christmas is already booked as are many weeks of the year, so you may want to get on this ASAP.