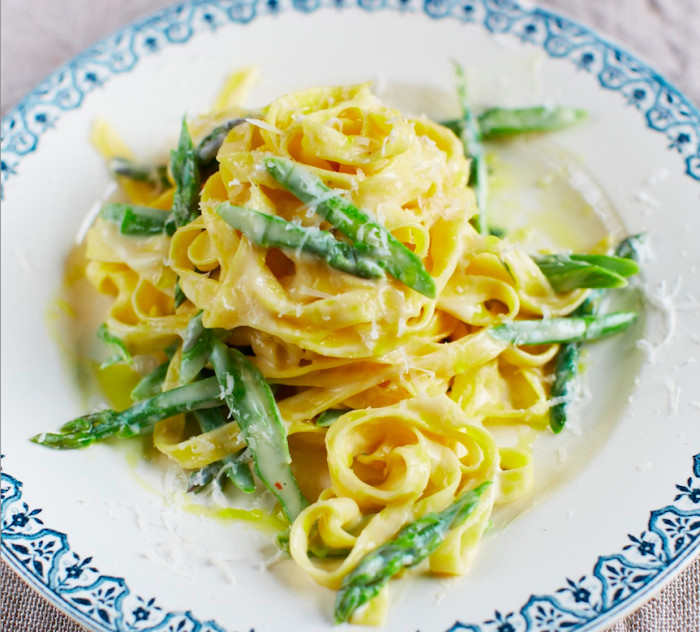 The name of the game tonight is simplicity. We've put together a collection of recipes that use five ingredients or fewer, along with a few kitchen staples, like salt, pepper, olive oil, butter and vinegar. Whether you're craving steak, pork or chicken, pasta or vegetables or even a hearty sandwich, we've got something in the mix that will satisfy your hankering quickly and without a big food shopping trip.
This entire dish is right out of Rose and Ruthie's River Café playbook, with just a few tweaks of my own. They taught me how to make fonduta, a silky sauce rich with crème fraîche and egg yolks. It takes less time and just a bit more effort than tomato sauce and turns a plate of pasta into an elegant and impressive meal. Get yourself some asparagus spears that are as thick as your pointer finger — not those thin or sprouty ones — and you'll enjoy the juicy slivers in each bite.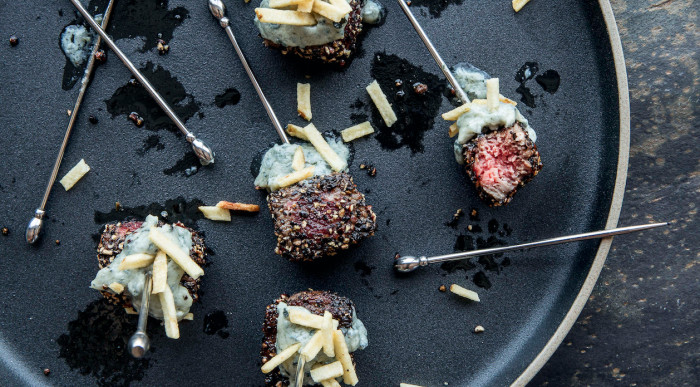 Try to get as rectangular and evenly thick (about one inch) a piece of steak as you can. You can buy it a little bigger and trim it down to get a perfect half-pound rectangle.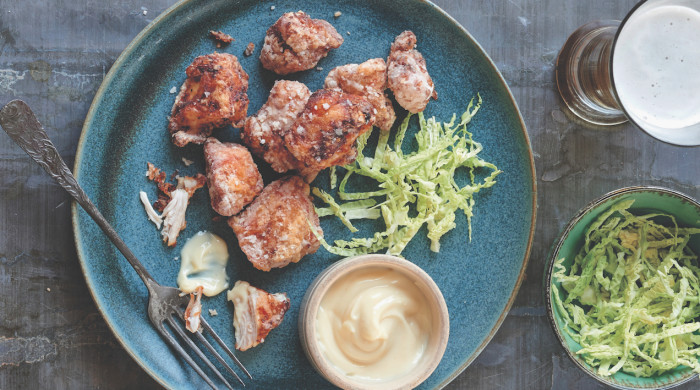 Joon Ou, the executive chef at Japan's Baird Brewing, notes that this Japanese fried chicken dish is Chinese-influenced, although the use of lager does make it a little unusual.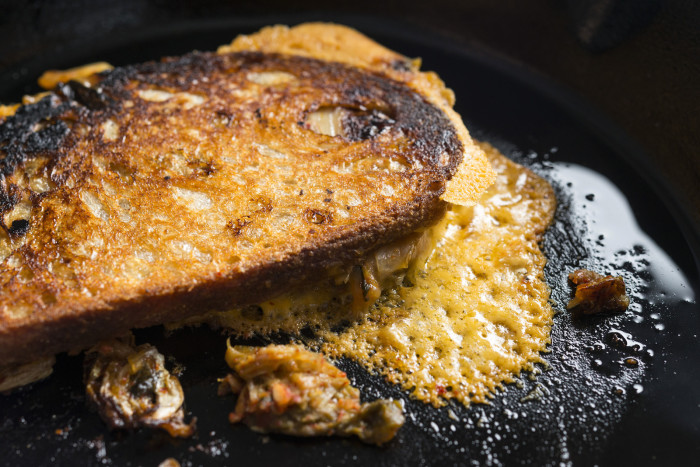 Would you think less of me if you knew my favorite after-school snack as a kid was a hunk of cheddar cheese, heated in the toaster oven until it spread and bubbled, the edges and underside hardened into a lacy sheet I'd eat like a chewy-crispy cracker? I hope not, because it's still perched at the top of my personal munchie pyramid, unlikely to have its position usurped anytime soon. These days I house that cheddar between two slices of buttered bread and dress it up with sweet, slowly caramelized onions and a layer of kimchi that cuts the richness of the cheese and delivers a necessary punch of heat. The secret is to use just a bit more cheddar than you ordinarily would. That way, when it oozes out into the skillet, it makes quick work of becoming the apotheosis of crisp — and the grown-up version of my childhood obsession.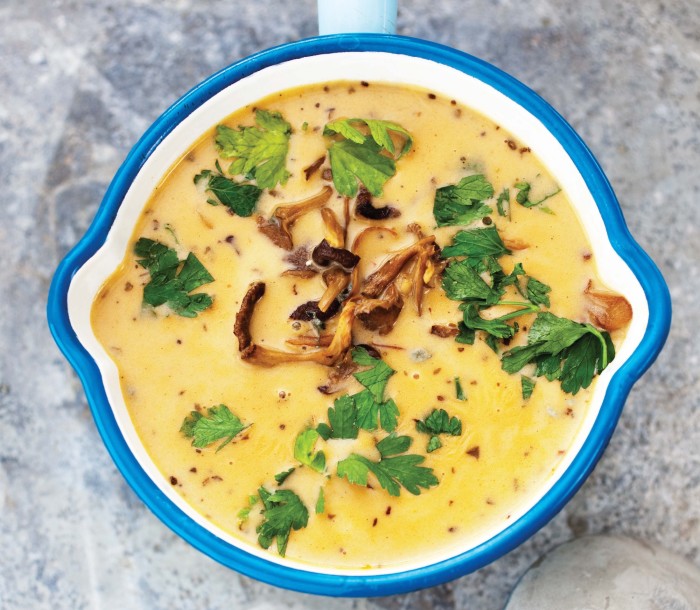 Foraged mushrooms are a mainstay of Nordic cuisine, so grab the nearest mycologist or hit the farmers' market or specialty grocer for chanterelles. These savory yellow mushrooms make a hearty, creamy soup that will make you forget all about buttons, portobellos or anything else you can find at the supermarket. Whip up a batch for the first course of your next dinner party in less than an hour, and wow your guests with this simple Scandinavian favorite.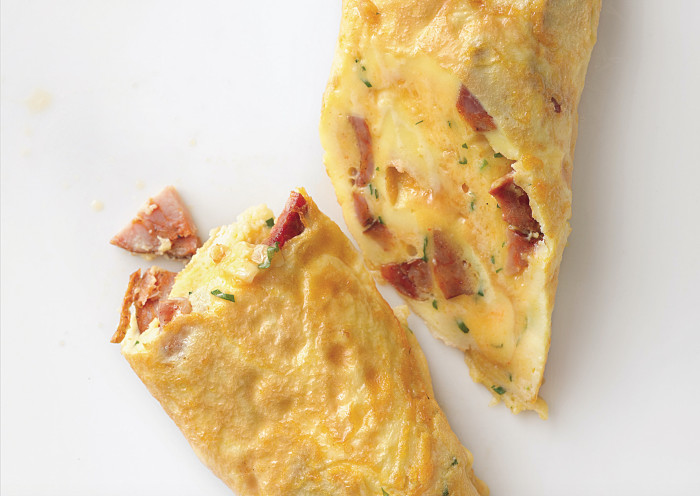 Also known as mom's feel-good omelet. On Sundays, we'd have our big family meal early in the day, so she'd throw this snack together late in the afternoon. Leftovers turned into sandwiches for my dad's lunch box. No matter how you eat it, it's comfort food at its best.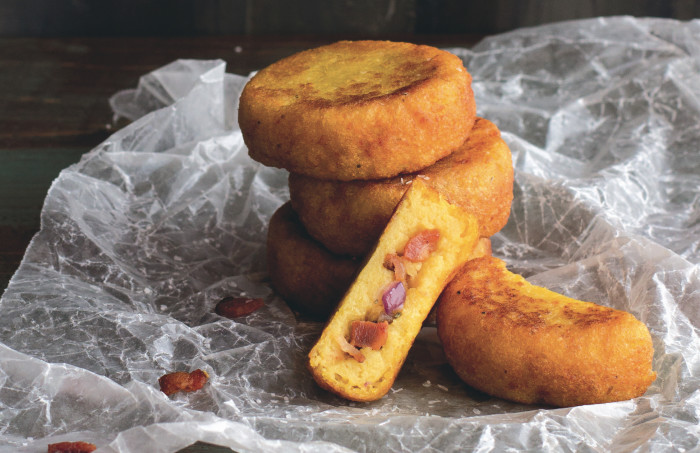 Did you know that you can make the perfect croquette dough with just one ingredient and a little water? It's true! This recipe makes a simple dough from mashed plantains. Instead of the traditional ham filling, here I've used salty pancetta and sweet red onion to contrast the soft, fluffy dough with crispy edges. This flavor combination is seriously good, but you could swap out the filling for other options.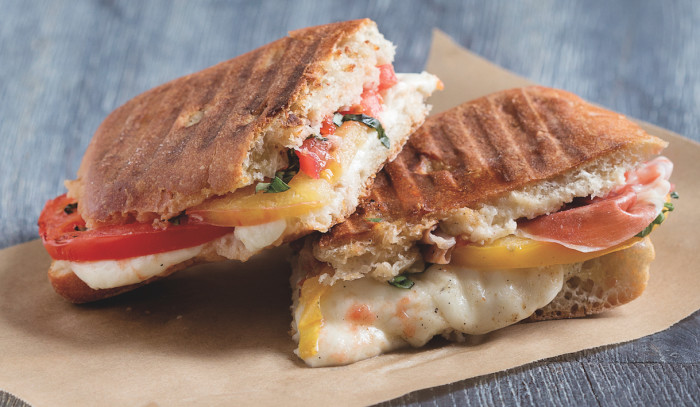 You kind of can't go wrong with any combination of tomatoes, mozzarella, prosciutto, and basil — especially when it's in panini form. Feel free to use a large cast-iron skillet or nonstick griddle.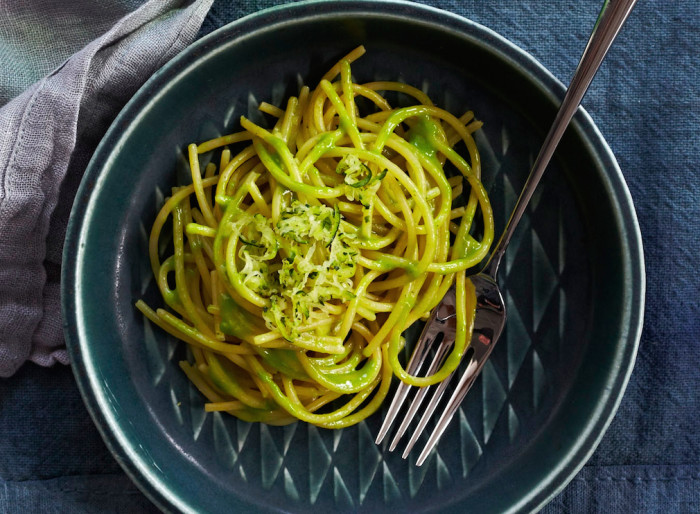 Zucchini does double duty here as both sauce and veggie. After it's grated, the zucchini releases lots of lovely green juice, which is used to cook the pasta, coating it in a glossy glaze. The crisp grated pieces are then tossed with hot pasta to complete the light, rich dish. Especially delicious when made with Felicetti Monograno farro spaghetti, which imparts a naturally nutty flavor.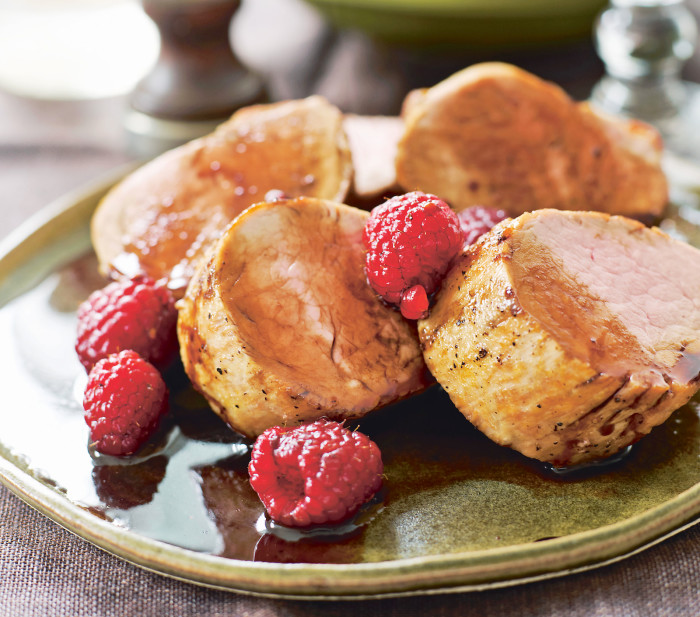 Simmer shallots and inexpensive balsamic vinegar until syrupy, add some raspberries, and the result is a sauce at once sweet and tart. Pair it with pork tenderloin and you have an elegant entrée in 20 minutes.