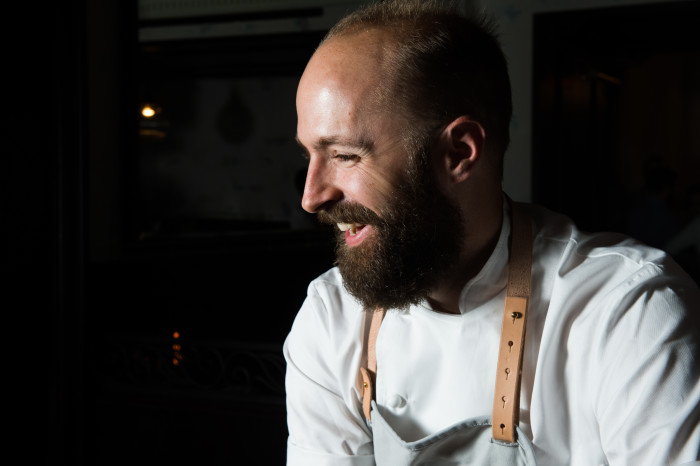 "Get to Shotgun like a gunshot," urges London's Time Out magazine. That's just one of the peels of praise ringing out for U.S. export Brad McDonald's new whole-log, real-fire BBQ joint.
Already renowned for conjuring up some of the British capital's best American Deep South home cookin' at Mayfair's Lockhart over the past three years, McDonald has fast become one of London's most welcome legal aliens.
But for a chef who cut his teeth filleting, frying and flambéing for Manhattan's fussiest at highfalutin haunts like Per Se in New York City, barbecuing suckling pigs and whipping up gumbo is a far cry from his early days.
So what was it that inspired this fine-dining chef to seek out England's green pastures and start pit-roasting his way back to his Mississippi roots? "When it comes to restaurants and great cooking, London's at fever pitch right now," says McDonald. "New York's a great place to be in your 20s, but I was looking for a change of scenery, and there's a bit of a slower pace here. London feels right for my 30s — it's easily as exciting as New York."
But it wasn't just a one-stop hop from fine dining to frying chicken across the pond. Back in 2009, having hung up his toque blanche and turned his back on the Big Apple's high-pressure kitchens, McDonald retreated upstate and started cooking closer to his suppliers — a clue perhaps that his heart belonged to a more down-to-earth approach. And it was this passion that led him back to Brooklyn a few years later to become one of the area's most notable (and now sorely missed) farm-to-table trailblazers.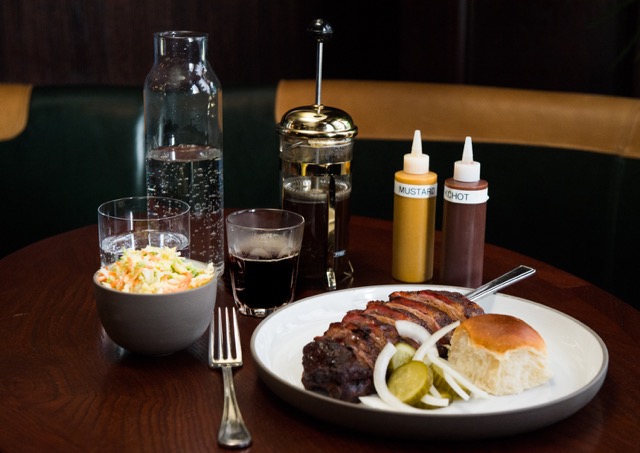 Today, as committed as ever to digging up the very best produce, McDonald sources everything he can for his London restaurants from local British suppliers. Everything, that is, except the Stateside ingredients he needs to make his BBQ the real McCoy.
"When we make shrimp and grits, we don't use polenta like they usually do outside the U.S.," says McDonald. "We go to the trouble to get the grits from the States. We want to create a really natural Southern voice. Same with our brisket. It has to be USDA. You just don't get the same intramuscular fat marbling in British grass-fed beef."
"We're not trying to reinvent the wheel with what we do," he says. "I'm just trying to tell the Southern story, to create a larger conversation around food from the American South."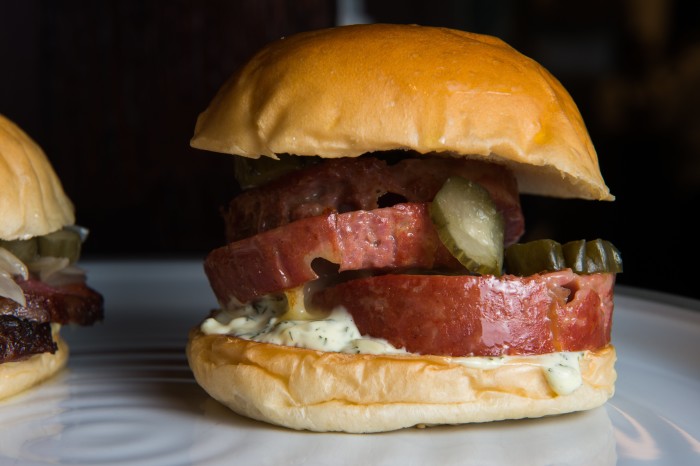 If you're lucky enough to find your way to Shotgun, you can keep it demure with the BBQ's 150-gram portions or go whole hog with a full set of baby back ribs or a whole chicken — all authentically pit-roasted over the whole-log fire.
All the classic sides are present and correct (coleslaw, sweet potato, beans), but McDonald's enduring modesty means you probably won't be prepared for the creativity he's also stirred into the mix — elements you'd be hard-pressed to find in a mom-and-pop diner in the Deep South. Served whole and daringly reminiscent of the animal's original apparatus, for example, is his headline-grabbing pig's ear with sour pancakes.
But whether you play it safe with dishes you know or take the lead from McDonald's culinary flair, the one thing you can rely on finding at Shotgun or Lockhart are flavors as soulful as the homespun fare from any Southern belle or Mississippi mammy.
"We're cooking comfort food — it's not particularly elevated, but we do try to use the same approach as we would for fine dining," says McDonald. "We focus a lot on technique, creating that special mix of heat, sugar, moisture and spice. That's where the money spot is with this kind of food. Cooking for me involves fire, really good ingredients, and an element of risk."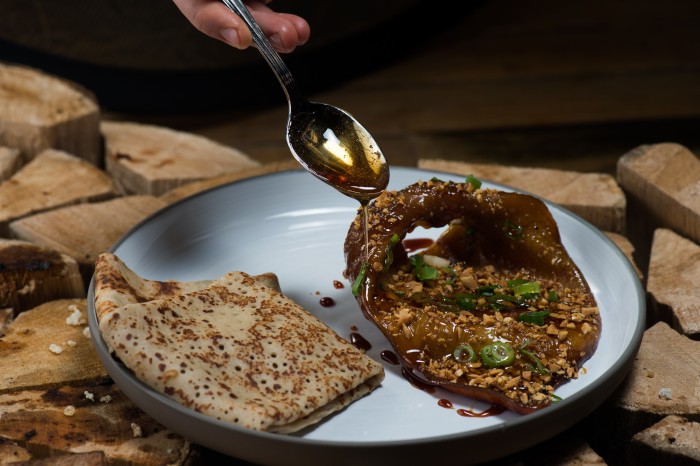 It's a technique we can all hope to grasp now that McDonald's busy finishing up his first cookbok, Deep South: New Southern Cooking, Recipes and Tales From the Bayou to the Delta. "So often the South gets a bad rap," McDonald says. "I'm from Mississippi, and that's not a state that gets a lot of praise. We're often seen as the dumbest, the fattest, the most racist — we get the bad end of the stick for everything. It was nice to be able to look at the place in a positive light with this book. To take a more honest look and celebrate the beautiful parts of our heritage."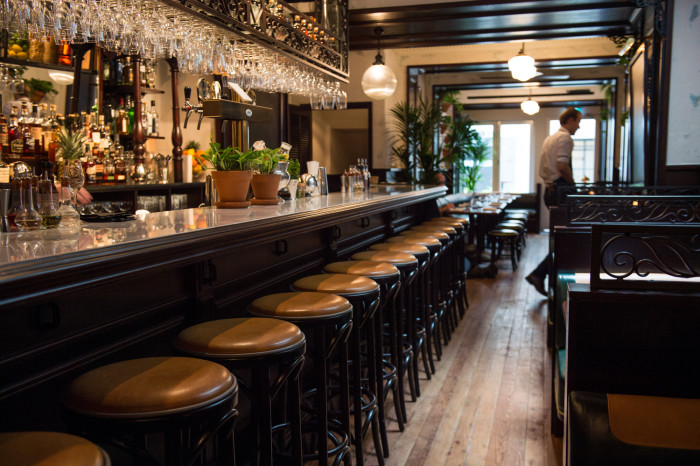 And that's not the only way in which McDonald is busy teaching the Brits about the joys of American comfort food. Take a wander through the streets that he calls home on a Sunday morning, down a tiny cobbled back alley in the heart of trendy Hackney, and the Columbia Road flower market will be blooming in an explosion of color, come rain or shine. If you're really lucky, you may even find McDonald welcoming you in his apron, peddling doughnuts to passers-by from his own front door.
"My wife and I love our little spot there and our doughnut Sundays," says McDonald. "It's great to be a part of the local community."
So does he miss the States at all? Or have we lost him to the U.K. for ever?
"Sure I miss America," he says. "I can't imagine not going back one day. I definitely want to have another restaurant there. The thing I really miss most, though, being away from home? Chick-fil-A — that I miss like you can't imagine."
Shotgun BBQ
26 Kingly St.
London W1B 5QD, United Kingdom
+44 20 3137 7252
shotgunbbq.com