The Perfect Beer To Pair With Fries (If You Can Find It)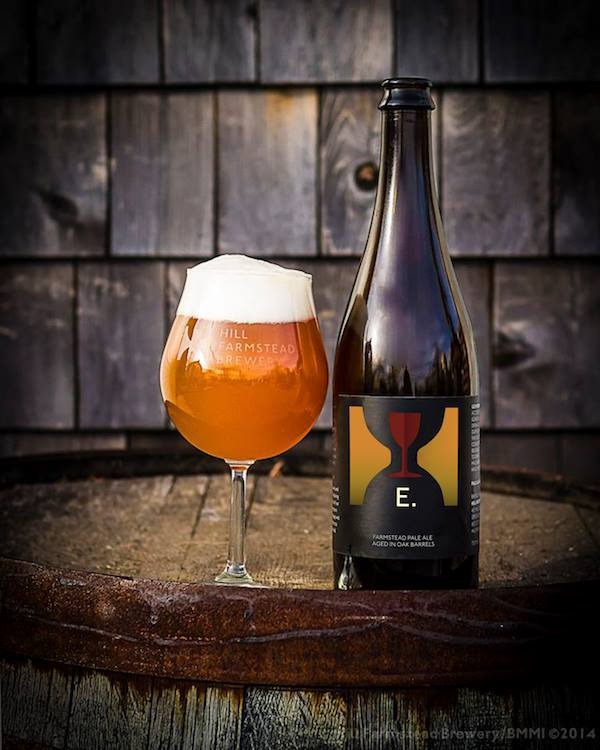 Contributor Chad Walsh writes about wine and other beverages frequently for Food Republic. He is the former beverage manager for the Dutch in New York City and is currently working on the opening of Agern, Danish chef Claus Meyer's planned restaurant in Manhattan's Grand Central Terminal.
Last week, I got a very special gift from a friend, who, like a bootlegger, brought me back a beer from Hill Farmstead in Vermont.  For those not in the know, Hill Farmstead is a brewery in the town of Greensboro whose beers are highly sought after — so much so that the bottles are only available at the brewery, at designated times, in limited quantities. Although some kegs manage to find their way to other states, the bottles are precious, age-worthy, and there is little consistency in terms of style.
The most recent release, "E.," is a delicious riff on a påske, a traditional Danish Easter beer, made in honor of brewmaster Shaun Hill's father, Edward, and the brewery's sixth anniversary. Hill spent time in Denmark, which inspired this pale ale, aged for two years in oak barrels, dry-hopped with Galaxy hops, and bottle-conditioned.
This beer could go with anything, but something about enjoying it with simple pommes frites, and maybe a little herbed mayonnaise, seems like the perfect way to conclude #FRitesWeek. The beer is so ethereal it needs no accompaniment, but in the interest of not getting too hammered to miss the moment, there is no better drink-sopping food than fries, and this bottle's Belgian accent wouldn't ever disapprove.