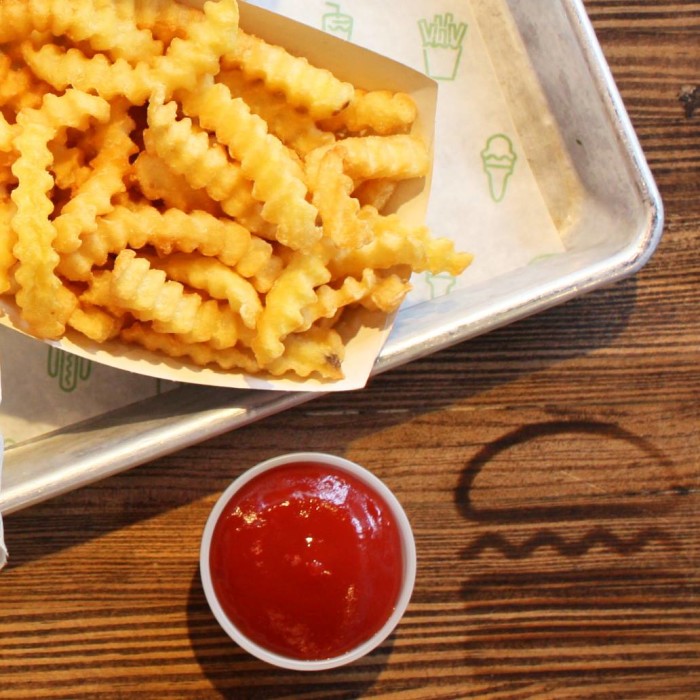 Call it a crisis of conscience. In 2013, Shake Shack, the surging New York City–based burger chain, made the bold decision to replace its popular crinkle-cut fries. The crinkle-cuts were outliers on the original Shake Shack menu. Most everything else was made in-house with fresh ingredients. The crinkle-cuts came frozen from a manufacturer. For an organization steeped in the traditions of fine dining, with its prevailing fresh-is-best philosophy, the icy spuds seemed sub-optimal to say the least.

The Shack's bosses thought they could do better with fresh-cut fries. They were wrong. Customers lamented the change. Fry sales dropped. One guy even started an online petition to bring back the crinkle-cuts. Eventually, the company did just that.

Looking back now, Shake Shack culinary director Mark Rosati describes the switch as a good-intentioned misstep in pursuit of french fry perfection. To hear him tell it, the "restless tinkerers" at the helm of this fast-growing burger brand (88 locations and counting worldwide) still arrived at a more perfect fry. Just not the one they were thinking of.

♦♦♦

"When we started Shake Shack, we tried so many different fries — thick-cut, waffle, shoestring, you name it," says Rosati. Opened in 2004, the Shack began humbly, as just a single burger stand in Manhattan's Madison Square Park, operating for only a few months during the summer. Its operators, though, were seasoned pros from Midas-touch restaurateur Danny Meyer's Union Square Hospitality Group. Rosati, for one, had been a cook at Meyer's acclaimed Gramercy Tavern. The menu was pretty simple: burgers, fries, shakes and the like. But the group had bigger aims than mindlessly flipping patties. "When that menu was developed, we looked at every single ingredient," he says. "Is it the best it can be? Is it unique? Does it tell a story?"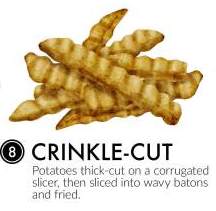 "When it came to the fries, we kept coming back to the crinkle-cut because of two factors," Rosati says. Both involve the crinkle-cut's unique geometry. As described in Food Republic's illustrated guide to french fry styles, these potato batons are sliced with corrugated blades, giving them their unusual wavy shape.
One perk of the crinkle-cut is texture. "Because of those grooves and cuts, there's more surface area on the fry. So when we fried it, it got crunchier and crispier than most of the fries out there, and it held that crunch for a long time," says Rosati.
Another advantage is improved scooping ability. "Just like Italians will look at different pastas to pair with sauces, we loved the fact that those cuts and grooves actually picked up more ketchup and cheese sauce than any other fry we played around with," Rosati says.
---
"Heston Blumenthal, with all his culinary knowledge and scientific know-how, chose to add a freezing step to his perfect fry. That was one of the moments when we started to realize that frozen wasn't a bad word among fries."
---
But one factor that the Shack guys clearly underestimated was the level of customer nostalgia associated with the crinkle-cut. It's the same style of fry commonly served in school cafeterias, the kind your family kept in the freezer at home. That emotional connection to childhood, though, doesn't always resonate with high-minded technicians when there's a bigger issue afoot: namely, the unfashionable freezer-aisle produce in front of them. So, nine years after the Shack served its first fry, the beloved crinkle-cut was forced into early retirement. "We looked at the crinkle-cuts and we said, 'Yes, they're delicious, but we think we do can better,'" Rosati says. "It was the only thing on our menu that we were not making ourselves."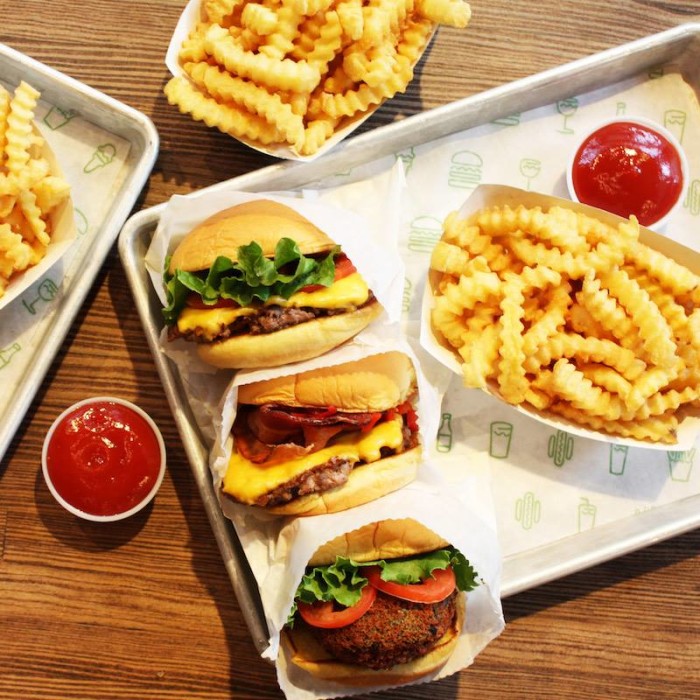 After switching to fresh-cut fries, however, Rosati and his colleagues soon developed a new appreciation for the virtues of frozen food. Complaints from nostalgia-deprived customers were just the beginning. "All the feedback we got on this was like, 'Hey, these are good and all, but you lost a little bit of yourself in this move,'" Rosati says. "There's a hundred guys out there that do that same style of fresh-cut fry. We just kind of lost the uniqueness." Another issue was quality control. Any number of things can go wrong between the time a fresh potato is plucked out of the ground and when it finally gets to the fryer. Consistency proved a constant struggle amid all the variables involved in sourcing fresh spuds. Even when a potato itself arrived in great shape, the resulting fry often wouldn't stay crunchy for as long as the old crinkles. "The fresh-cuts were so temperamental," Rosati says. "Right out of the fryer, they were amazing." Given a little time, though, not so much.
But it wasn't until Rosati traveled to London and met with the staff at one of famed modernist chef Heston Blumenthal's restaurants that he truly grasped the benefits of frozen spuds in terms of legitimate cooking technique. "They have the best fry I've ever had in my life," says Rosati. And just how are these perfect fried-spud specimens conceived? Using fresh potatoes that are intentionally frozen as part of a complex multistep cooking process. "The reason they do that is, it locks in all the moisture into little icicles inside the fry, and when you fry them that final time from the frozen state, that moisture explodes — it creates that mashed-potato soft interior. All the great fries, that's one of their hallmarks," Rosati says. "So Heston Blumenthal, with all his culinary knowledge and scientific know-how, chose to add a freezing step to his perfect fry. That was one of the moments when we started to realize that frozen wasn't a bad word among fries."
♦♦♦
Nearly a year after making the switch to fresh-cuts, Shake Shack pulled another 180, announcing in August 2014 that the celebrated crinkle-cuts would be making a comeback that fall. But that didn't mean the Shack was abandoning its overarching mission for french fry perfection. To the contrary, these resurrected crinkles represented a new and improved version of the old favorite, one more aligned with the brand's own natural-leaning sensibilities. Like before, the new crinkles would come frozen from the same manufacturer, but following a slightly different recipe. "Your favorite fry will be just as you left it, but will now be free from the artificial ingredients that so many frozen fries include; ingredients we know we can live without," the company said in a statement.
"All those adjustments we made yielded the same exact fry all our guests knew and loved from the early years of Shake Shack," says Rosati. Albeit one with more of "a true, pure potato flavor," he adds.
Good timing, too: The course correction came prior to the company's initial stock offering in January 2015, which raised about $112.3 million. This year, Shake Shack is projecting total revenues of at least $232 million, according to its most recent public filing. Thirteen new locations are expected to open in the U.S. in 2016, with additional licensing deals in the works for the U.K., the Middle East and Japan.
How much of the credit goes to the crinkle-cut? Rosati will only say that "the fry is definitely our ShackBurger's best friend."
But you can bet that, given the prior french fry debacle, the Shack won't be messing too much with other nostalgia-loaded elements of its menu, like the American cheese on its burgers or the Heinz ketchup in its sauce dispensers.
"The fry itself — that's going nowhere for a long, long time," Rosati says.