Welcome to Dubai, brunch capital of the world! You call your two-hour poached egg and mimosa social jaunt a tradition, but wait 'til you take a glimpse into brunch culture in this notoriously over-the-top locale.
We know what you're thinking: Bloodies and Bellinis in a booze-free country? Worry not! The top spots in town are in hotels, where the alcohol flows freely, so you can enjoy bottomless brunch cocktails. Weekends in the UAE are Friday and Saturday instead of Saturday and Sunday (with Friday being the big brunch day), so don't be surprised if you show up Sunday morning rarin' to go and discover no raucous party waiting for you.
So thoroughly ingrained is Dubai's brunch culture that it even has its own Top Brunch page, which catalogs about 4,500 of the best brunches in the world.
An all-inclusive ticket will run you a cool $100 to $150 or so (sometimes a little more), but that's for all-you-can-eat of so much to eat, with premium drinks, for as long as you can keep it up. It's not uncommon to see tables hanging around for five hours. This is a town known for luxury, excess and above all hospitality, so throw down, let loose and don't order eggs Benedict. This is no time to play it safe. One other note: Even if they serve alcohol, not every restaurant serves pork products, so expect to see veal and chicken sausages and beef bacon.
Now hop on an Emirates flight and get crackin'!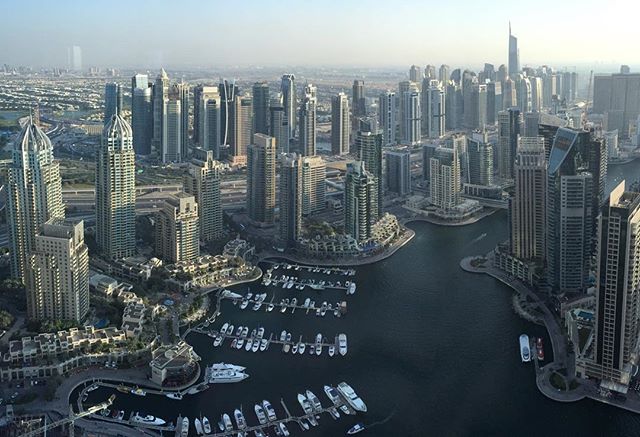 The Observatory at the Dubai Marriott Harbour
If you've been staring at phenomenal architecture all week wondering what it would be like to see the city from way up high (while enjoying brunch), you're in luck. While it may not be At.mosphere at the top of the Burj Khalifa, the Observatory, located on the 52nd floor of the hotel, will certainly give you a 360-degree floor-to-ceiling view of the Marina and more — the city has way more pools than you thought! On the other side, a perfect vantage point to admire the iconic Palm Jumeirah islands.
Friday brunch offers a huge selection of cuisine: specialty breakfast dishes cooked to order, whole roast carving station, an à la carte menu of fish, beef, pasta and salads, an impressive spread of cheeses and accoutrements, traditional Arabic dishes and mezze and a mountain of assorted desserts from around the world for every sweet tooth. To drink? Champagne upon arrival, with cocktails, wine and shots included until 4 p.m.
AED 450 (about $122)
Marriott Dubai Harbour Hotel & Suites
Dubai Marina, Dubai 66662
+971 4 319 4000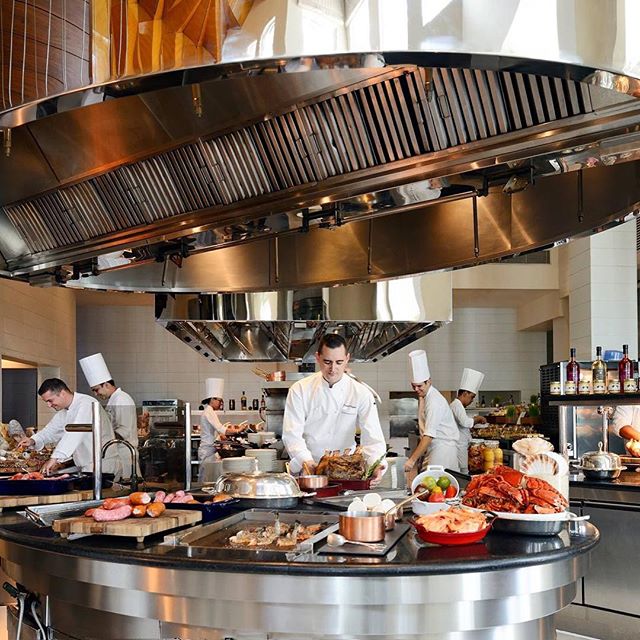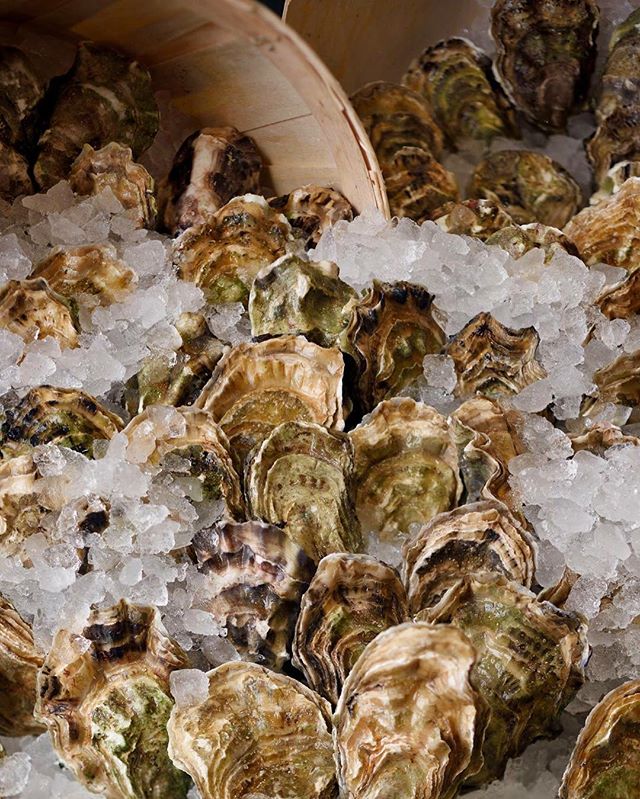 Traiteur at the Park Hyatt Dubai
The award-winning French restaurant offers an award-winning brunch. And being a French restaurant, this is one spot in Dubai where you can find plenty of pork.
Sample French oysters shucked before your eyes, an assortment of hand-carved charcuterie and a rotisserie station. At the grill station, you can create your own surf and turf with Atlantic lobster, shrimp and other fish and create a platter with expertly prepared vegetables and grains. Don't miss the brand-new "Temple of Cheese" in the converted wine cellar, where you can sample from a wide arrangement of fine cheeses from around the world, with digestif pairings from sommelier Remi Torres.
Still have room for dessert? Peruse the sweet buffet chock-full of French classic pastries as well as chef-manned dessert stations — crêpes, waffles, chocolate fountain and the like.
AED 695 (about $190)
Park Hyatt Dubai
Dubai Creek Club St., Deira, Dubai
971 4 317 2221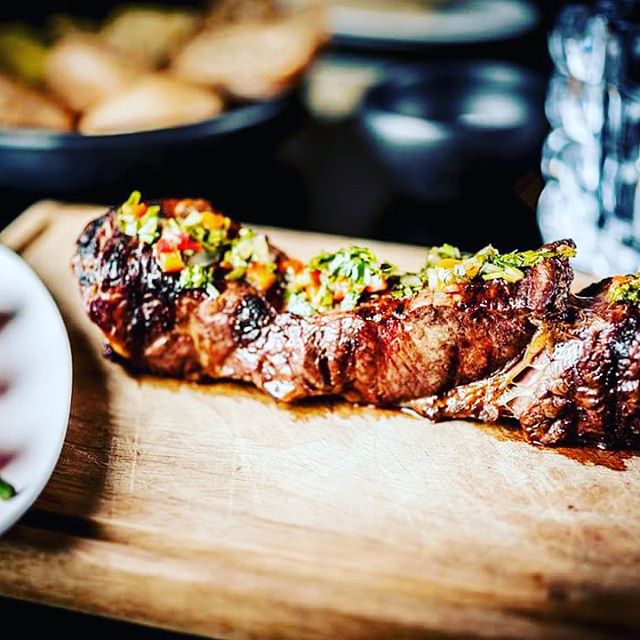 Gaucho
Ready for brunch with an Argentine spin? Ditch the buffet format and check out the Dubai outpost of this London hot spot, which throws a mean Friday brunch party. Pick a main course from a menu of imported Argentine beef in every cut imaginable, plus seafood and sausages, and enjoy unlimited ceviches, salads and other sides. Then enjoy a slow feast complete with live music. Take a stroll past the Bloody Mary station and fix yourself a strong one, but save room for dessert — the cheesecake is legendary. You may be too full to attend a Beef Masterclass with the chefs afterward, but that doesn't mean you shouldn't try.
AED 550 (about $150)
Gaucho
Podium Level, Gate Village 05
DIFC, Dubai
971 4 422 7898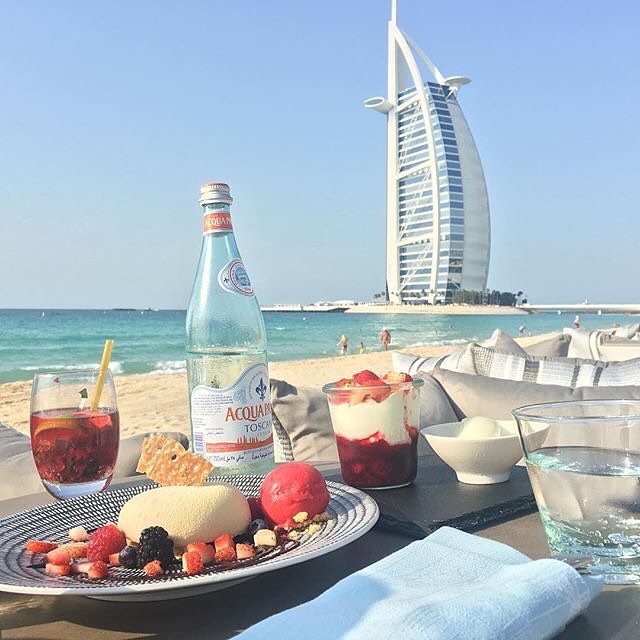 Jumeirah Al Qasr at Madinat Jumeirah
The Madinat Jumeirah resort is modeled after a sheikh's residence, which is the kind of fancy you may have trouble imagining on your own. Let us help: On-site fine-dining haven Al Qasr's "Grand Friday Brunch" is certainly a feast worthy of royalty with…well, everything you could possibly want! Enjoy Chinese, Mexican, traditional Arabic, Caribbean and Japanese buffets and menus à la carte, with chef-manned culinary and drink stations and live music, all set in an lush arboretum within view of the majestic, equally luxurious Burj Al Arab.
If that seems a little overwhelming to make sense of on its own, here are a few things you can expect to find when you're wandering around the interconnected restaurants that make up this truly gargantuan brunch celebration: foie gras, lobster, crab, gold leaf–topped sushi, aged steaks, cured meat, burritos, noodle bowls, many bars full of premium booze (including specialty shots and rainbow-hued frozen drinks) and more ice sculptures flanked by beautifully plated hors d'oeuvres than you've seen at all the weddings you've ever been to, combined. Here's a dated but thorough video to give you an idea of the vastness of it all. The place has clearly been at this game for a while.
AED 595 (about $160)
Jumeirah Al Qasr
Jumeirah Beach Road
Madinat Jumeirah Resort
Al Sufouh, Dubai 75157
+971 4 366 6162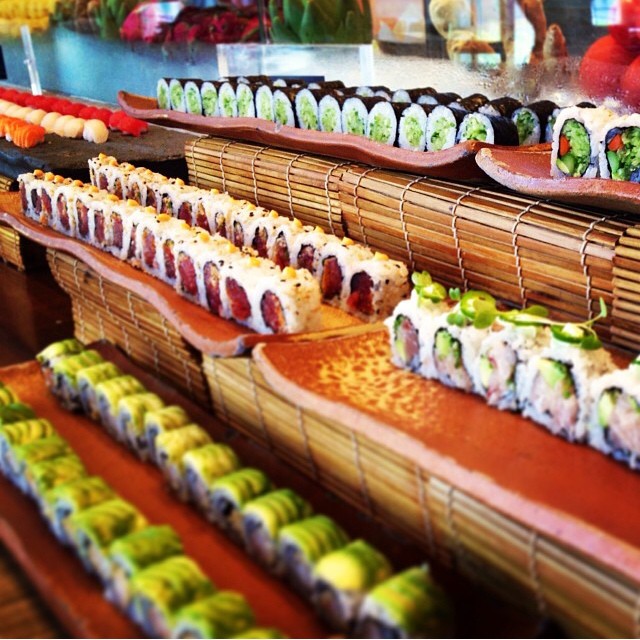 Zuma
If you've never had Japanese brunch Dubai-style, imagine the greatest sushi and sashimi feast you can, then triple it and add noodles, salads, pickled vegetables, yakitori, shabu-shabu, shellfish and steaks grilled in a robata and a ton of sake, beer and cocktails. Oh, and miso black cod, of course — this one is the best in town. Zuma's recently relaunched Baikingu Brunch is a far cry from your "traditional" pile-a-plate buffet; you're served small portions that are replenished as you finish. Enjoy palate cleansers between courses and an incredibly photogenic spread of Japanese-hybrid pastries for dessert.
AED 595 (about $160)
Zuma Dubai
Gate Village 06, Podium Level
Sheikh Zayed Road toward DIFC Parking, Dubai
971 4 425 5660