I will never forgive Dave Matthews for all the noise pollution he created during the 1990s and early 2000s — no matter how flavorful, eco-friendly and otherwise irresistible his hugely publicized pinot noir might be.
If you are unfamiliar with the Grammy-winning singer-songwriter behind such inexplicable hits as "So Much to Say" and "Gravedigger," consider yourself lucky. I had a lot of friends who liked Matthews's brand of music back in college. They all seemed to dig his laid-back frat-boy vibe and sort of smooth-jazz-meets-bluegrass sound. To me, the guy's herky-jerky vocals and his band's incessant fiddling seemed like suitable elevator music for the long ride to hell.
This is why I stubbornly refuse to take even a whiff of the Dreaming Tree Wines, the Geyersville, California–based label that dubiously bears Matthews's imprint. The wine might be fine, but it will always seem tainted to me. Psychologically, the branding is just too offensive.
That's the thing about celebrity wines. A big name is a great marketing device for wooing a general public that is far more familiar with the trivialities of the rich and famous than it is about the subtle nuances of fine wines. Conversely, you're destined to turn off any true wine lovers who don't like the personality behind it, regardless of whether the product is any good or not.
Such is the case now with Trump Winery, the Virginia estate operated by the son of New York real estate mogul turned reality TV star turned leading Republican presidential candidate Donald Trump. The man himself has talked up the Trump wine label on the campaign trail, eliciting guffaws from critics including current U.S. president Barack Obama.
But unlike many other Trump-branded products and services that have been released over the years — Trump Airlines, Trump Steaks, Trump Vodka — Trump wines might not be terrible flops. Sommelier Erin Scala wrote about the winery's surprising bona fides in the Washington Post over the weekend, noting its "promising contributions to Virginia wine," such as the sparkling blanc de noir. The 2015 chardonnay and viognier, meanwhile, "come from one of the greatest Virginia white wine vintages in recent memory," she added.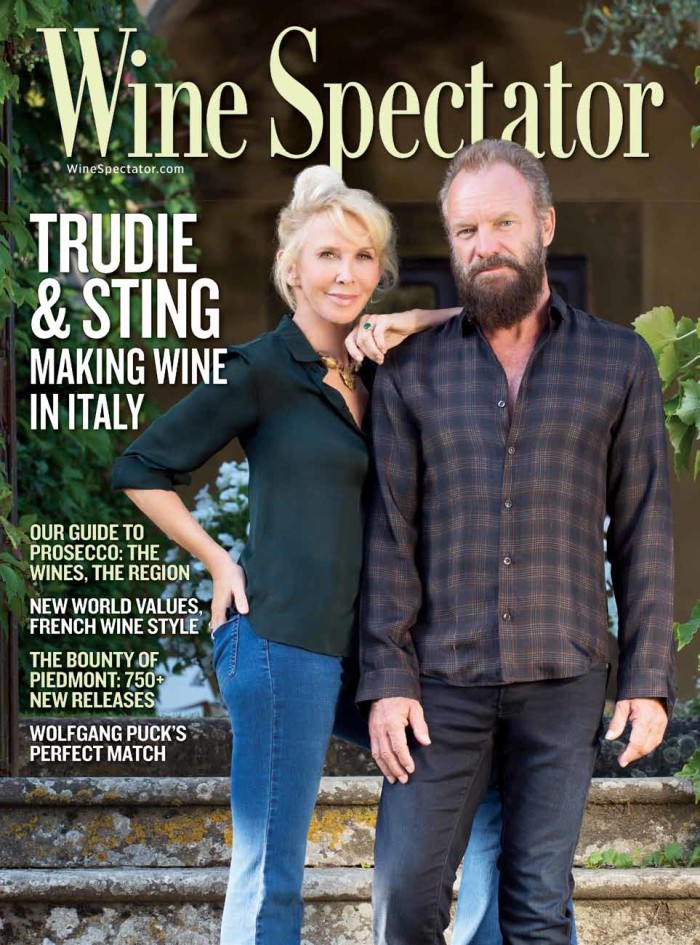 The thing is, Scala refuses to serve these wines in her Charlottesville, Virginia, restaurants because of the politics involved. And she worries "that what could be an important part of Virginia's emerging wine legacy will be lost" amid all the ongoing campaign propaganda.
Considering the longstanding connection between great wealth and winemaking, the issue of celebrity wines isn't going away. Just check out the cover of this month's Wine Spectator: It's the musician Sting and his wife, Trudie Styler. Sure, their Tuscan vineyards probably produce some decent stuff; otherwise, the hard-core oenophiles at Spectator would never grant them such an honor.
Still, that's little comfort to the thousands if not millions of people exposed to Sting's bleating "Desert Rose" one too many times. For them, these wines are dead on arrival. Thanks, celebrities, for ruining it.