For vegans and the lactose intolerant, butter substitutes like margarine and Earth Balance are pretty much the end of the road. For vegans and the lactose intolerant who have ever tasted cultured butter (a.k.a. "European style"), this is a sad fact. Cultured butter, named for the yogurt that adds a smooth, sweet tanginess, is just about as delicious as butter gets. And dairy-free butter alternatives don't even get close.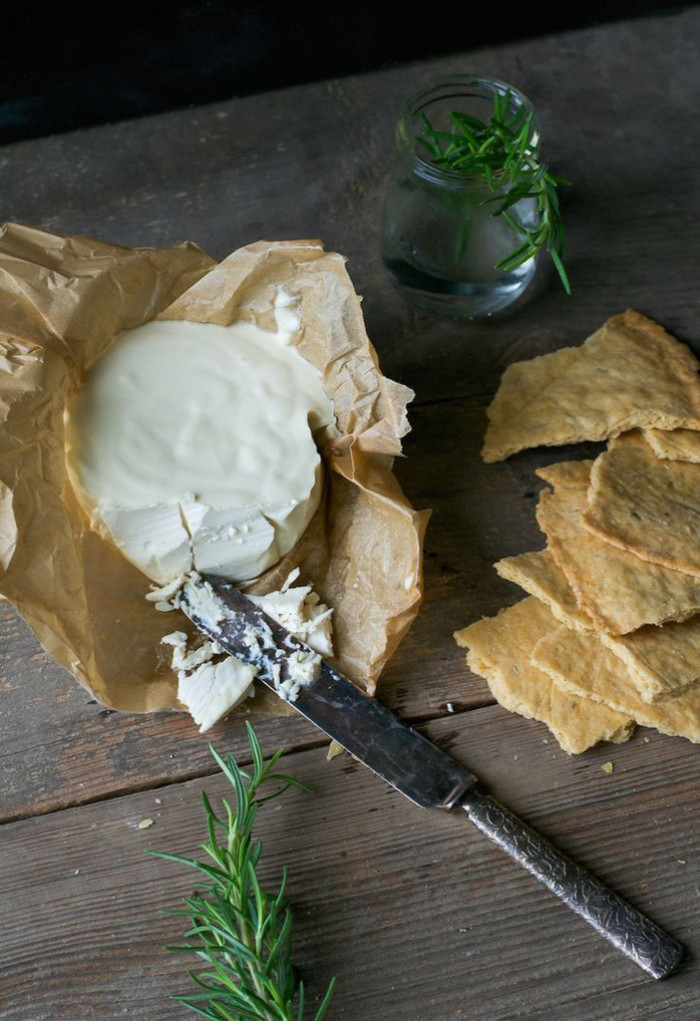 Behold, a new era of "buttery spread" that might even challenge the French (who butter their bread before they put cheese on it!). Miyoko's Kitchen, a vegan cultured nut product manufacturer in Fairfax, California, creates a line of Miyoko's Creamery premium cheeses, now joined by a European-style cultured vegan butter. It's creamy rather than greasy and spreads in a way that doesn't evoke vegetable shortening — with just a little natural flakiness to it. Made without palm oil (which many vegans and eco-conscious consumers avoid due to fair-trade violations), Miyoko's Creamery butter churns coconut, safflower and sunflower oils along with cashew milk, sea salt and vegetable-based rennet into a silky spread much more reminiscent of its dairy counterpart.
"It tastes, melts, bakes, and browns just like butter! Whether you're making flaky pie crusts or making beurre noisette, our cultured butter is just the thing," according to their website.
Salty and savory, all wrapped up in beautiful paper, just like its European dairy counterpart, this is a major step forward in the ever-expanding lactose-free game. "We wanted a package that sung out quality, artistry, tradition, and cutting edge, giving a hint of the beautiful product within. We think we succeeded fairly well — people comment on its beauty frequently," founder and CEO Miyoko Schinner told Supermarket Guru.