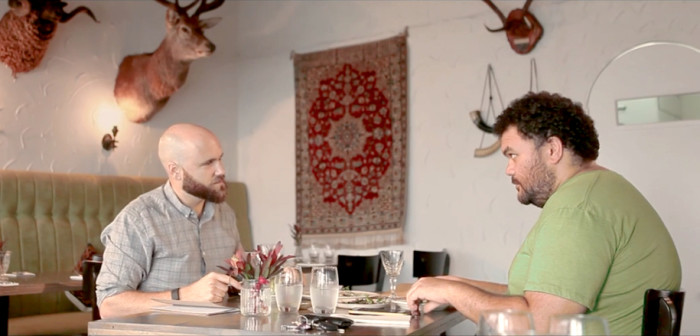 Few critics can finish every portion of every plate that's put in front of them. That's where the genius of this series from New Zealand comes in. The Critic and the Pig is part Comedians in Cars Getting Coffee, part Flight of the Conchords (mostly because of the accents) and yet another great example of how food and comedy go hand in hand. The titular critic, blogger Vaughan Smith, analyzes the dishes, and the pig, Josh Thomson, eats the scraps, while also providing solid insight into what it's like to dine out with a food critic.
Step into the offal- and taxidermy-centric Cazador in Balmoral, Auckland, and enjoy a delightful conversation about the perils of eating tongue and heart, nettles as the new beef, and how and how not to hunt deer and rabbit in this installment of the new web series.
Watch more episodes on WatchMe, New Zealand's digital home for local webseries.