Sometimes you just don't have a lot of time to cook dinner. Rather than hit the takeout spot hard, though, take 30 minutes and put together something that's better than that which comes in a bucket or little paper box. Did you know those things unfold into plates? From super-simple to just challenging enough, from celebrity chef and civilian alike, check out our favorite recipes for those in a hurry.
Blogger Jeanine Donofrio has a brand-new cookbook for what ails your fridge and pantry. The Love and Lemons Cookbook specializes in the utilization of ingredients you didn't think could produce a whole, filling, inexpensive and totally accessible meal. Bunch of arugula that's "now or never"? There's a chapter for that. Don't know what to do with those Brussels sprouts and just can't sauté them with bacon yet again? Here's a solution that might just make it into your regular repertoire.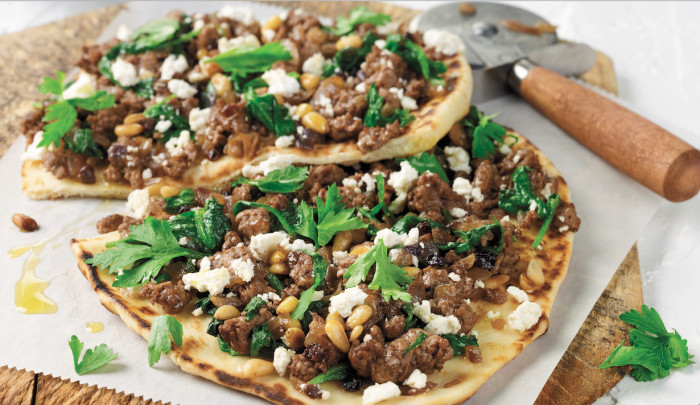 "These Turkish lamb flatbreads are a great casual dinner option served with a tabbouleh or ancient grain salad. You can think of them as your healthy pizza alternative. I would also serve them sliced up as hors d'oeuvres for your holiday party," says Meat & Livestock Australia's Catherine Goulding.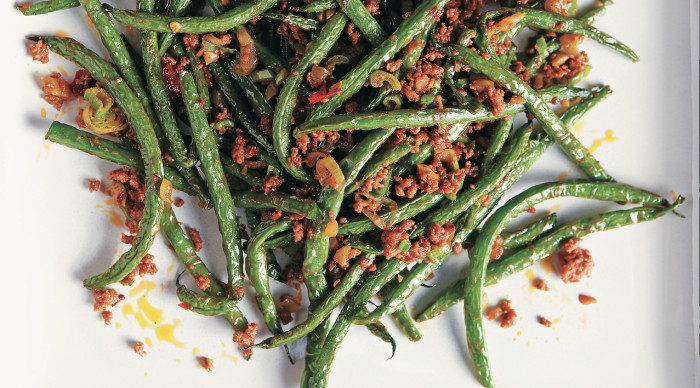 The secret to this dish is to ensure that you don't overcook the snap beans when deep-frying before adding them to the wok. When we first opened the restaurant, we were going through boxes and boxes of green beans every day purely because the chefs would repeatedly miss the critical stage at which the skin of the beans just begins to shrivel, and therefore they would keep ending up in the garbage. The chef Corey Lee explains in a book I bought recently that many of our fellow professionals pursue standards that exist only in their heads and devote their lives to fine points that few people notice — in my case, the exact moment when the beans need to be lifted out of the fryer!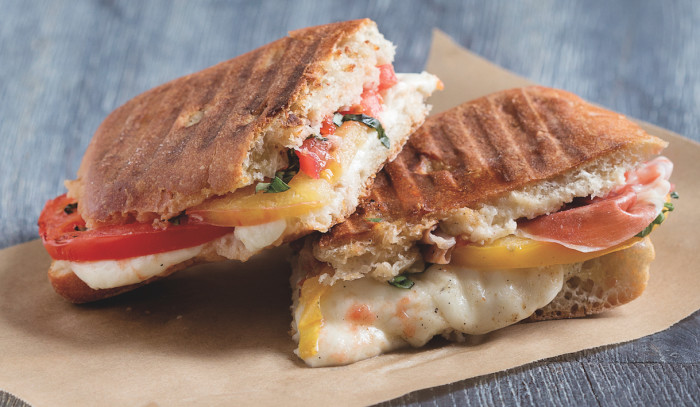 You kind of can't go wrong with any combination of tomatoes, mozzarella, prosciutto, and basil — especially when it's in panini form. Feel free to use a large cast-iron skillet or nonstick griddle.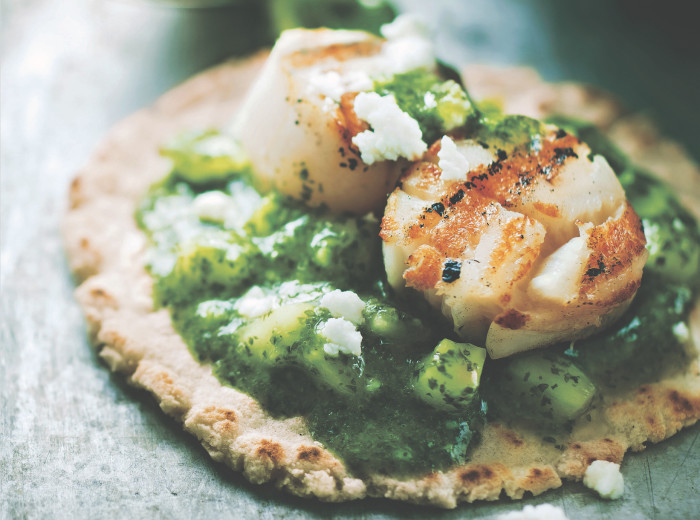 There's something satisfying about matching the color of different foods, right? This super-easy salsa (also great on your breakfast eggs) has a beautiful Hulk color, so choose a fresh green chili that won't ruin that effect.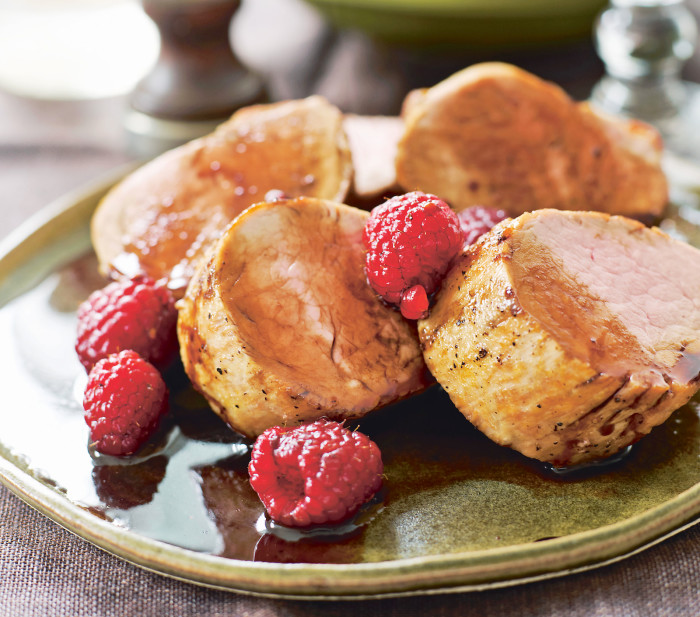 Simmer shallots and inexpensive balsamic vinegar until syrupy, add some raspberries, and the result is a sauce at once sweet and tart. Pair it with pork tenderloin and you have an elegant entrée in 20 minutes.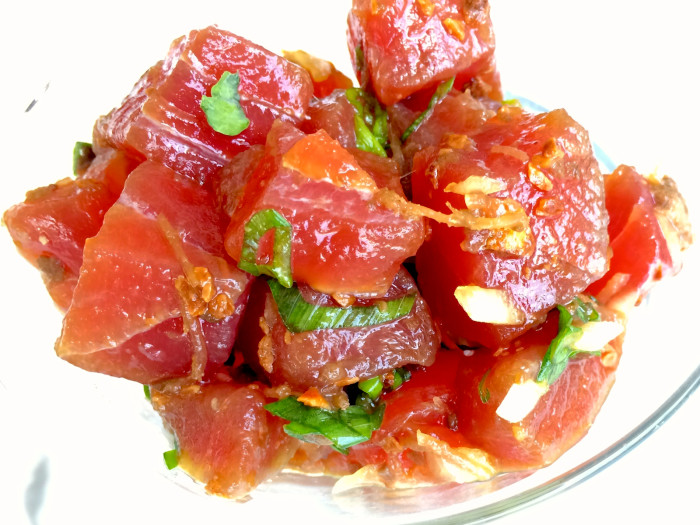 Some people head to Hawaiian mainstays like Da Poke Shack or Umeke's (or even Foodland) for their poke needs, but we think you're better off going to Jayson Kanekoa, executive chef at the Waikoloa Beach Marriott and poke champion. Seriously, this guy has won a ton of competitions. We asked for his go-to poke recipe and he was happy to oblige.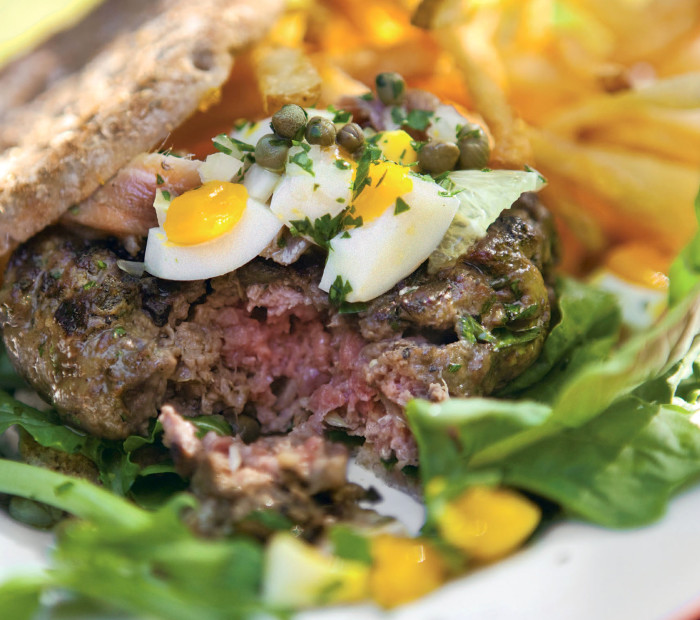 We love the New York Times food section, so we picked up a copy of The Essential New York Times Grilling Cookbook, with recipes from the past century (or so) of outdoor cooking. All your favorite authors contributed recipes, but we're crazy about this beef tartare burger from Mark Bittman's The Minimalist for the Grill: Burgers Beyond the Basic.