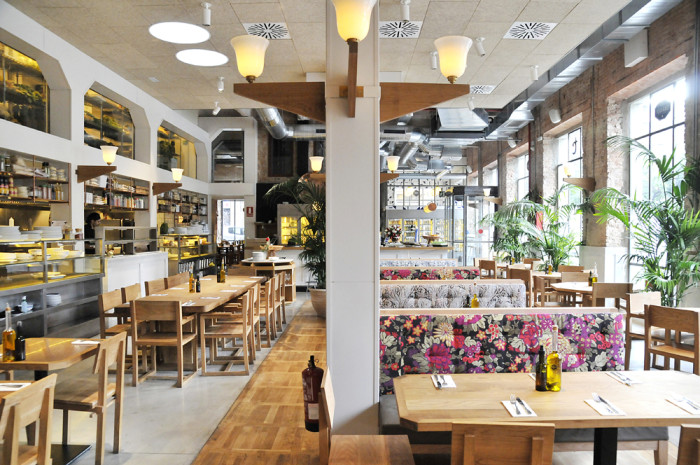 Barcelona is not exactly known for its vegetarian cuisine. But over the past decade or so, there has been a revolution in plant-based and otherwise health-focused dining in Spain's second-largest city. Here are some of the people making it happen.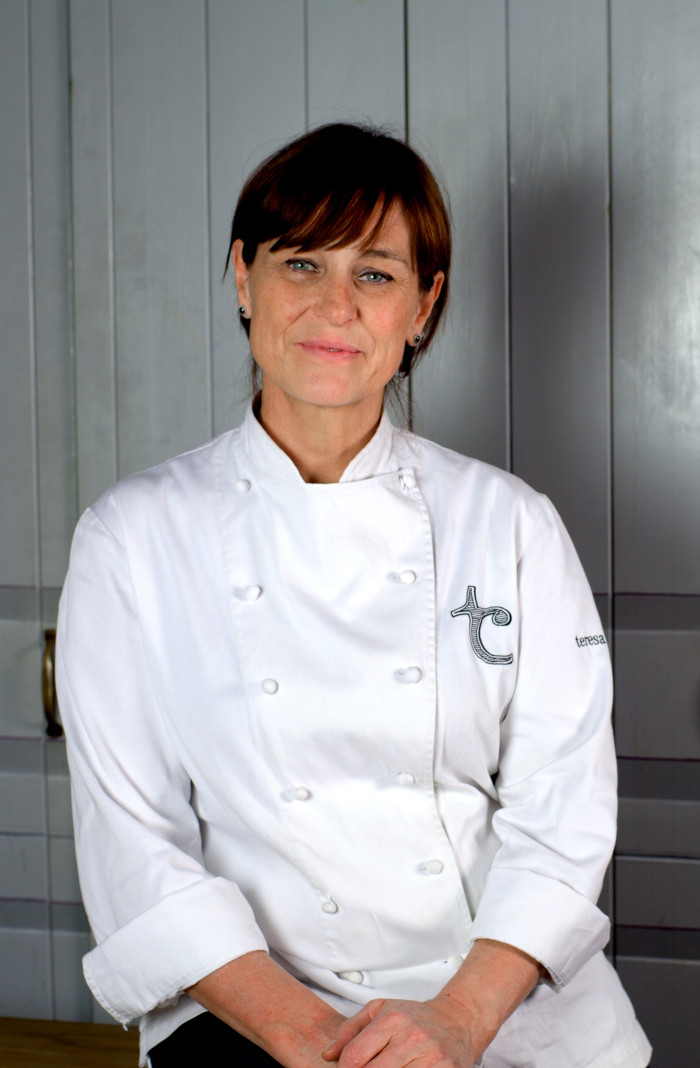 Teresa Carles and Jordi Barri
Vegetarian pioneer and healthy-eating entrepreneur
Teresa Carles was 21 when she and her husband opened their first vegetarian restaurant in 1979, in Lleida, Spain, close to the farming village in Catalunya where she was born.
"El setan, el tofu, seaweed — I remember when they all arrived in Spain for the first time," says Carles, talking over the mid-morning buzz in her third restaurant, Flax & Kale, which is housed in a former mansion in downtown Barcelona that's been renovated to include a cold-pressed juice bar, a terrace with an edible garden and an expansive dining area framed by floor-to-ceiling windows and a glass-walled produce pantry. "The country had just entered into a democracy and everything was still very closed off. That really influenced me and awakened my imagination to work with local products. There was nothing else."
Carles has since introduced people to vegan food at her flagship Barcelona restaurant, Teresa Carles, and to ingredients like kale, which she first encountered at a Whole Foods during a trip to the United States. She brought seeds back.
At Flax & Kale, which opened at the end of 2014, Carles and her son Jordi Barri are further expanding more widespread ideas about healthy eating that are only recently taking hold in Spain.
"There have been a lot of obstacles," says Barri, who studied business administration and worked for Kraft Foods before becoming general director of the family business and opening Teresa Carles five years ago. "There are challenges because people don't understand what it is."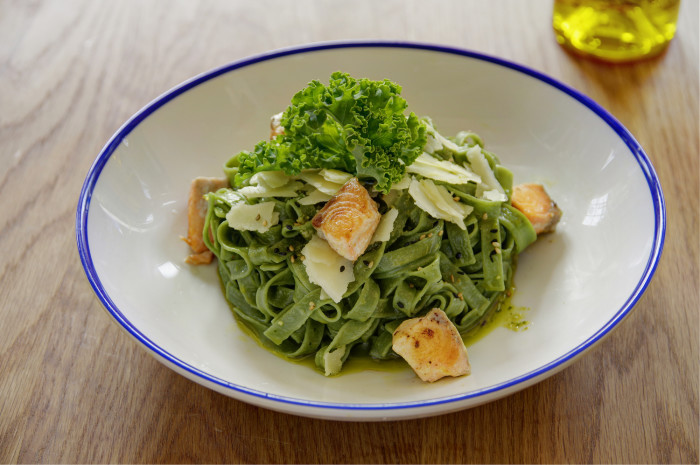 "Vegetarian restaurants had a profile that wasn't very appealing," Barri adds. "The challenge was to show the public that this wasn't a vegetarian place like the ones they knew, where inevitably one wall was green, one wall was orange; they were all a cliché. We invested in interior design and marketing; we used social media, taking photos of dishes. We invested in everything we thought this sector needed. We want everything to be more attractive, more relatable to the public."

For Flax & Kale, which opened at the end of 2014, Barri convinced his mother to include fish on her menus for the first time and dubbed Flax & Kale Spain's first "flexitarian" restaurant. "We are in a category where there is so much to discover," notes Barri.

Although their network of providers has been rapidly expanding, including some who produce only for the Teresa Carles restaurants, Carles and Barri are accustomed to filling a void. Unable to find someone in the area to produce pasta using seitan or spirulina, they decided to make it themselves. Bread and baked goods are also made in house daily. Mother and son talk about the possiblity of a future product line. Meanwhile, they have just opened a new restaurant in Lleida, replacing the pioneering vegetarian place where Carles cooked at the start of her career. teresacarles.com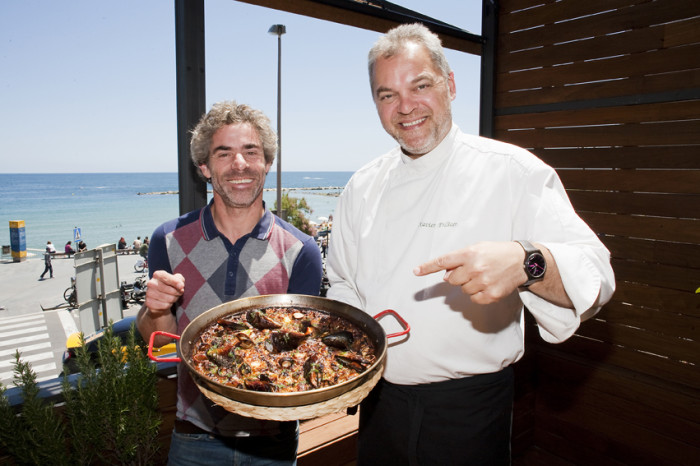 Guido Weinberg
Organic Empresario
"In Spain, the organic-food market is so small that it can only grow," says Guido Weinberg, sitting at one of the organic grocery store/cafés in the Tribu Woki chain, while the cashier can be overheard giving a customer a lesson in how to cook quinoa.
"It's clear that eating organic is in vogue, but it will continue to be a niche," Weinberg says. "It's changing and improving, but we haven't reached that critical mass."
Spain is Europe's biggest grower of organic produce, but some 80 percent is exported, going to meet the greater demand in places like Germany and France. As such, Weinberg notes, it can still be cheaper to buy Spanish organic fruit across the French border than in Barcelona.
"It's a constant evolution," he adds. "Every day here there are new purveyors, new products and new players."
Weinberg, a former investment banker from Argentina who studied in the United States and the United Kingdom, opened Buenos Aires's first microbrewery before coming to Barcelona. He started Tribu Woki with a small organic market and Asian-food takeout place on the beach; people told him it wouldn't last three months.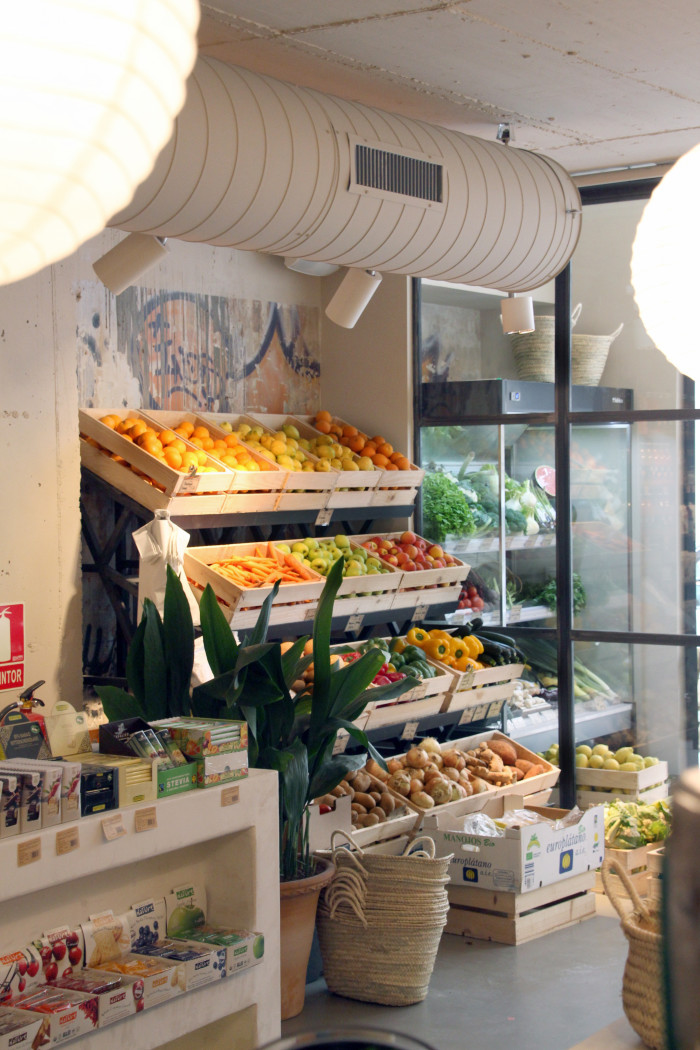 About ten years later, he and his partners own more than a dozen organic markets and restaurants whose menus feature organic and/or local ingredients. They are planning to further expand with three more markets around Barcelona. His associates include the Michelin-starred chef Xavier Pellicer, who acts as gastronomic advisor for the Tribu Woki chain.
Weinberg acknowledges that the Woki Organic Markets follow "an Anglo-Saxon model," offering an informal café that serves as a meeting place within the store. (Think Dean and Deluca or a more modest version of Whole Foods).
But beyond the novelty, he says, the markets' success also stems from their roots in Barcelona's traditional food-market culture.
"It's about going back to doing things the way they once were done but in a contemporary environment," Weinberg says. "It's about looking for those roots but without forgetting that we're cosmpolitan." tribuwoki.com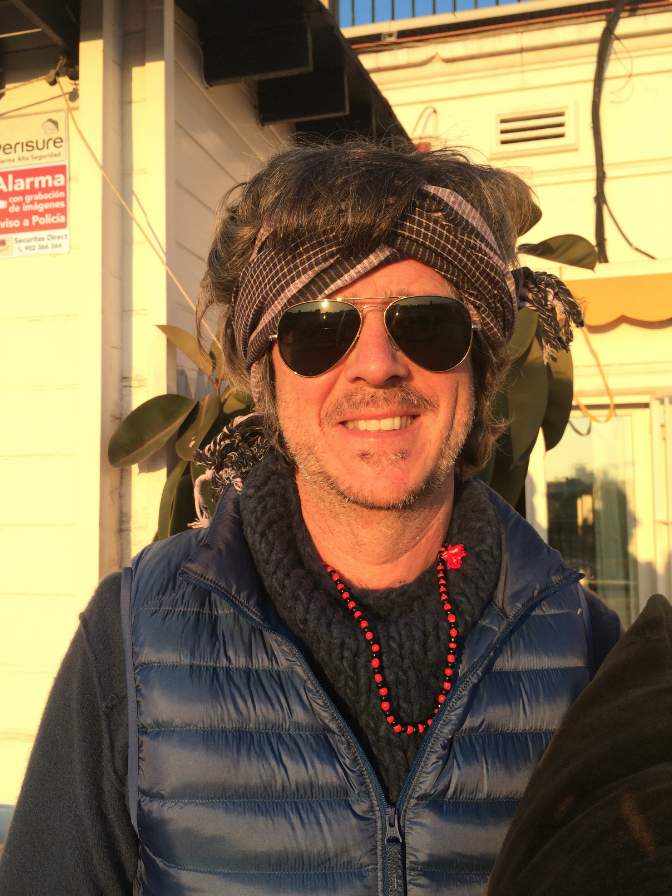 Claudio Hoyos
Catalan Slow Food Enthusiast
Claudio Hoyos takes obvious pride in describing his restaurant Filete Ruso's signature foodstuff as "the only kilometer 0 burger in Spain." Even when no one notices.
"When we opened six years ago, people said, 'Who cares that the meat is organic?'" Hoyos says. "Now the whole picture has changed. People are more and more aware of what it is."
Filete Ruso offers 14 different burgers made with organic house-ground meat or chicken, as well as "authentically Catalan veggie burgers," formed from a mix of rice from the nearby Costa Brava and mongeta de ganxet, a small, sought-after white bean. While hamburgers are not new in Spain, food trucks are — and it's illegal to serve from one on the street. Filete Ruso's is available for catering.
Slow Food's "good clean and fair" ("bo, net i just" in Catalan) philosophy also reigns at the other restaurants that Hoyos and his various associates own. These include another Barcelona-style burger joint, La Burg, that serves free-range beef.
"It's cheaper to buy meat from Poland than buy from the Pyrenees, but it's not sustainable," says Hoyos, whose background is in international business.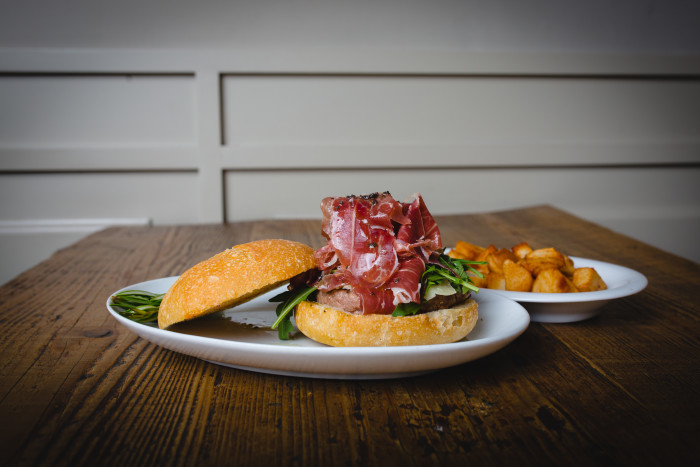 At the recently opened El Mercader de l'Eixample, traditional Catalan dishes are prepared with consciously sourced ingredients.
"We work with hippies," Hoyos says, referring to the area farmers who supply his restaurants directly and are credited on the El Mercader menu. A selection of local cheeses made from unpasteurized milk is one of the most popular of the restaurant's small plates. On Wednesdays, farmers bring their chickens to El Mercader's back door to meet their fate as the main ingredient in the restaurant's exceptional grilled chicken croquettes. elfileteruso.com; elmercaderdeleixample.com