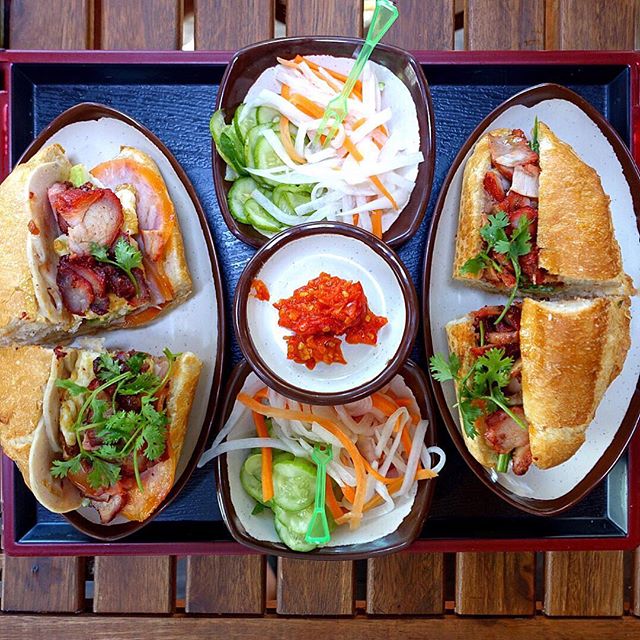 A few months back, I had the privilege of dining at the historic James Beard House in New York City, with the added bonus of being seated right beside Susan Ungaro, longstanding president of the esteemed culinary foundation that runs the place.
Over the course of our meal, Ungaro reflected on how much her organization's prestigious annual awards program (often described as the "Oscars of food") has changed during her 10 years as top dog.
The most substantial change has come on the media side of these yearly superlatives. When Ungaro first assumed her role back in 2006, the James Beard Awards primarily recognized the work of traditional media: books, magazines, newspapers, radio, television. At that time, many people in food and media were still trying to figure out this whole Internet thing. And the idea of hanging one of the James Beard Foundation's highly coveted medallions around the neck of some lowly food blogger would have seemed far-fetched to say the least.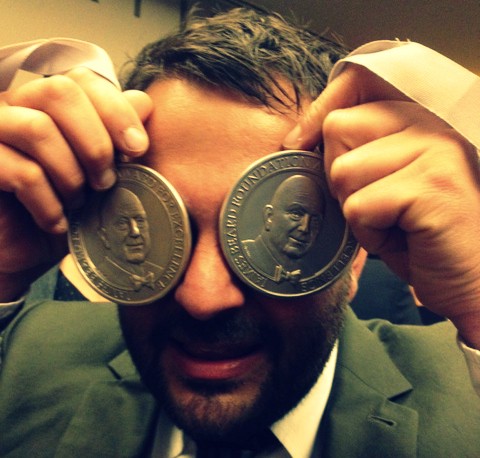 Fast-forward to last year's awards, and  — whodathunkit?— the foundation's ceremony to honor standouts in the Book, Broadcast and Journalism realm included not one but two distinct categories for bloggers: one for Best Group Blog and another for Best Individual Blog. (Notably, last year's winner in the group category, New York magazine's Grub Street, barely existed back in 2006.) Awards were also handed out in 2015 for Best Podcast and Best Video Webcast.
"So, what's next?" I asked Ungaro. "An award for Best Instagram?"
The foundation's leading lady seemed amused if not especially enthused about the idea. Just imagine: a trendy smartphone app that's perhaps best known for furthering the cause of food porn sharing the stage with classic pursuits like cookbooks and restaurant criticism.
But the more I think about it, the more it seems in keeping with the James Beard Foundation's stated mission: "to celebrate, nurture, and honor America's diverse culinary heritage through programs that educate and inspire." That heritage, by the way, is right now being documented more colorfully and extensively on Instagram than it is via probably any other single medium.
♦♦♦
As the foundation prepares to announce the award finalists in media for 2016 tomorrow in San Francisco, its leaders should seriously consider adding Best Instagram to the very next awards cycle.
You want diversity? This would be the most democratizing thing the foundation could do outside of, say, allowing home cooks to compete for Outstanding Chef. Candidates could come in all kinds: from a school mom whose packed lunches are pure works of art to a celebrity swimsuit model with a comfort-food fetish. Practically anyone with access to a cellular telephone is a potential nominee, even a chef.
For better or worse, Instagram has revolutionized the way that Americans participate in our diverse food culture: sharing their dining experiences with untold numbers of spectators in places far removed from the actual meal. For a while, the industry showed signs of resistance to the rise of this popular new technology. A few chefs, annoyed by constant flashes in their dining rooms and less-than-professional visual representations of their finely crafted dishes, went so far as to forbid customers from memorializing their meals in this fashion. Nowadays, it just seems like standard operating procedure. Virtually everywhere you look, restaurants are posting none-too-subtle reminders to please follow their locations on social media — and for chrissakes, get the hashtag right!
For these reasons, it makes sense to honor excellence in this unique and influential new category.
♦♦♦
In anticipation of this inevitable conclusion, consider the following to be Food Republic's open submission for Best Instagram in 2017: a sampling of snapshots taken by restaurant impresario and Instagram sensation Deana Saukam (@faimfatale) while visiting her family's ancestral homeland, Cambodia, for the first time this past February — part of our continuing #FRtakeover series. Taken as a whole, the images present a captivating look at a vibrant culture that has gracefully recovered from its dark past. And the food looks amazing!
To honor an American food chronicler like Saukam for improving our understanding of an underrepresented but promising ethnic cuisine would in no way tarnish the reputation of the James Beard Foundation. To the contrary, it would support the mission: "to educate and to inspire."