Food Republic SXSW Panel Features Ludo, Bruner-Yang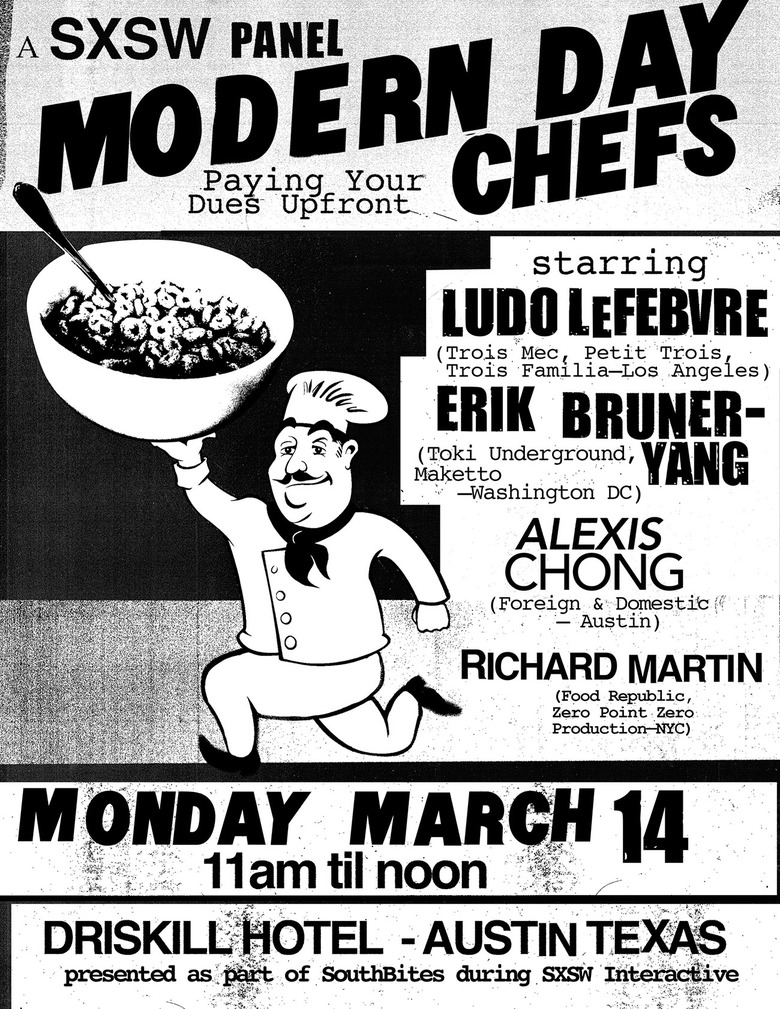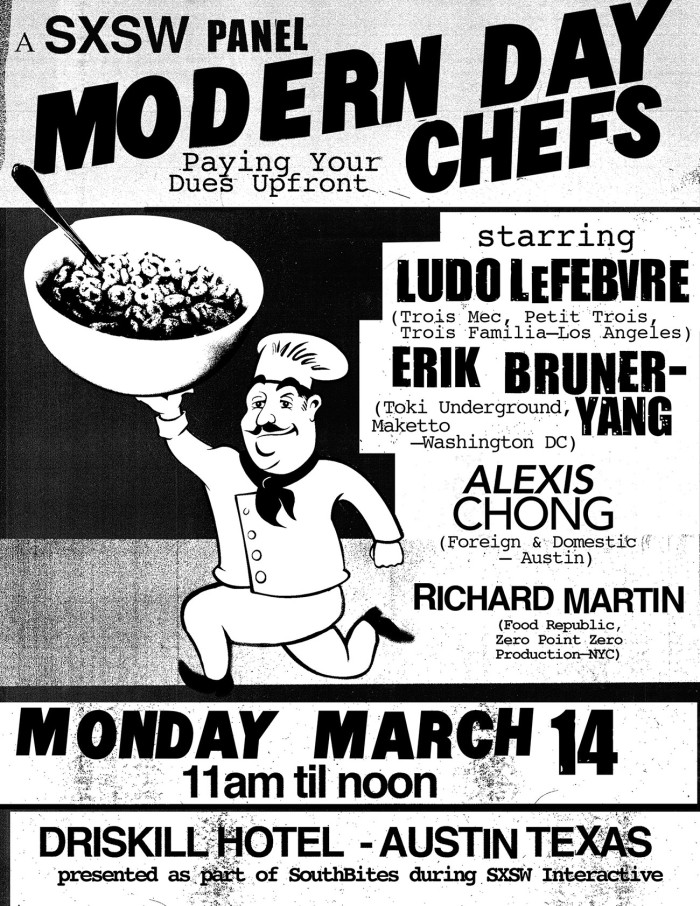 South by Southwest starts tomorrow, and Food Republic is in on the action. Editorial director Richard Martin will moderate a panel featuring Ludo Lefebvre, Erik Bruner-Yang and Foreign & Domestic's Alexis Chong titled "Modern Day Chefs: Paying Your Dues Upfront." The conversation will center on how changing times and social media have made it possible for young chefs to bypass the usual system of working their way up the line — and end up running kitchens at a very young age. The panel takes place Monday, March 14 at 11 a.m. at the Driskill Hotel in Austin, as part of SXSW Interactive's SouthBites spinoff.
Other notables slated to appear at this year's SouthBites include Anthony Bourdain, Andrew Zimmern, Danny Meyer, Chloe Coscarelli (of vegan sensation By Chloe) and many more. It's part of the convergence series with Interactive, which has expanded in recent years to include not only food but sports, style and comedy.
The SouthBites weekend programming also includes a food truck park with trucks from around the country and a dinner series in partnership with Paul Qui, whose restaurant qui will host guest chefs including Ludo, Enrique Olvera and Alex Stupak. Tickets for the dinners and SXSW badges are available through the festival's website.
Check out our New Chefs Rising video featuring Erik Bruner-Yang below: