What do Tango Chili Sauce and Senator Bernie Sanders have in common? They're both from Brooklyn, and they share a name, sort of.
The small-batch, carrot-based hot sauce released a special label featuring the presidential candidate's face and calling it "Feel the Bern." Tango is also donating 10 percent ($1) from each bottle sold to Sanders's presidential campaign, since the man isn't one for super PACs.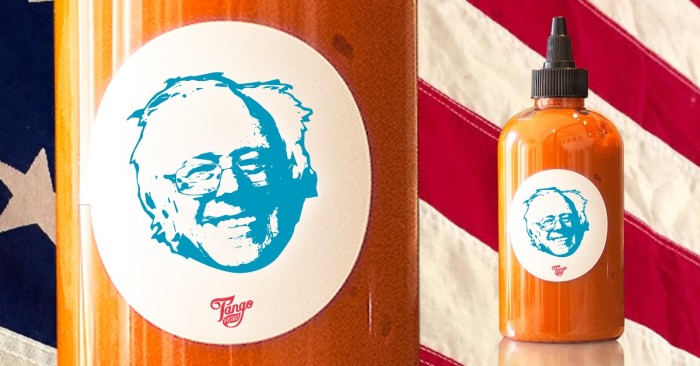 The punderful hot sauce was bound to happen, as "Feel the Bern" has become Sanders's unofficial campaign slogan. Now, you can douse your Bernie Sandwiches in this Feel the Bern chili sauce while wearing a pair of Bernie Sandals.
The hot sauce currently goes for $10 and can be found online or in some stores in New York City.