In Hungry Concierge, we travel the world to spot hotels that operate with their guests' food and drink needs squarely in mind — hotels, both big and small, that are located in neighborhoods rich with bar and restaurant options. Because there's nothing worse than having your trip derailed by crummy room service.
Napa Valley, as you know, isn't short on pleasures. The landscape couldn't be any easier on the eyes, with its rolling hills and endless stretches of skies and vineyards. The Mediterranean-like climate is sublime, with balmy, warm days followed by crisp, cool evenings. And the abundance of fine (as in quality, not just price) dining, from stalwarts like French Laundry and the Restaurant at Meadowood, and of course wine, satisfies appetites of all types.
But with such popular pleasures come people — lots of them. It's not uncommon to bump into familiar faces, even when it's not the high season. So where can one turn for some proper rest and relaxation (not to mention much-needed privacy) in Napa?
Solage Calistoga is a 22-acre resort in Calistoga, a charming historic town at the northern end of Napa. The unique location helps it feel distant enough from Napa's most popular tourist attractions, yet accessible to everything, too. And the spacious layout of the property — instead of rooms, guests stay in bungalows — ensures a welcome sense of privacy and seclusion.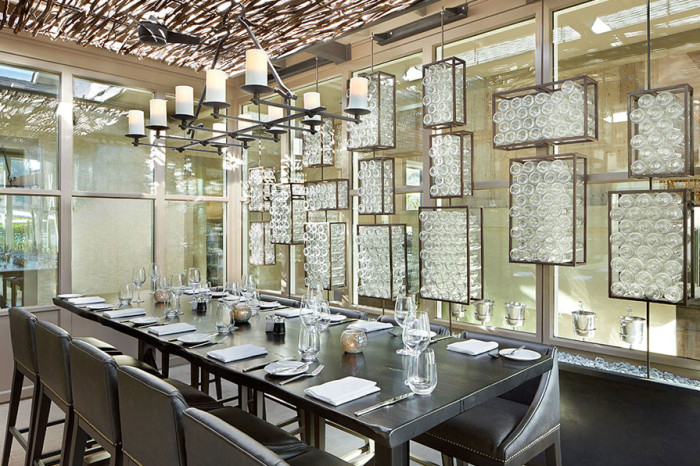 Another perk is how everything maintains an indoor-outdoor feel, so you constantly feel connected to nature. All the bungalows have private patios and entrances. The Michelin-starred restaurant, Solbar, offers outdoor dining in spacious terraces by fire pits, and at the newly launched open-air Chef's Atrium, you can feast in privacy (and style) under the stars. Even the relaxation lounge at Spa Solage feels airy with its chic all-white decor and absence of conventional doors.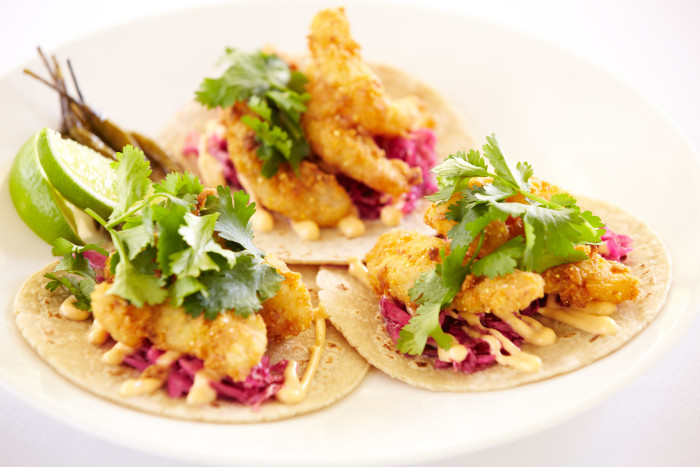 Though there's a strong focus on well-being, chef Brandon Sharp understands the need to indulge, especially on vacation. That's why Solbar's menu is playfully divided into two sections. "Healthy, lighter dishes to nourish your soul" (like wood-fired broccoli with mandarin and pickled ginger) are marked in green, while "hearty cuisine to comfort your body" (Sharp's spot-on flatiron steak with whipped potatoes and horseradish, arguably one of the best chops in wine country) is marked in red. Sommelier Scott Turnbull also enlists a less formal, but still thoughtful approach to his craft. Besides being the first person to introduce wines on tap to Napa, he developed a cocktail program favoring freshly snipped herbs, like sage, thyme, and mint, to complement Sharp's cooking and to keep sips light and bright.
If you need to torch some extra calories, options abound. The fitness center has everything for a solid workout, and there are running trails nearby. Also, each bungalow comes with two bikes so you can cruise about with ease. But it's the complimentary fitness classes, which include Pilates, TRX, and spinning — that are a steal. Afterwards, reward your hard work with the signature three-step Mudslide treatment at Spa Solage and a dip in the heated geothermal pools. If you prefer to dip on the skinny side, there are separate areas for men and women, where clothing is optional.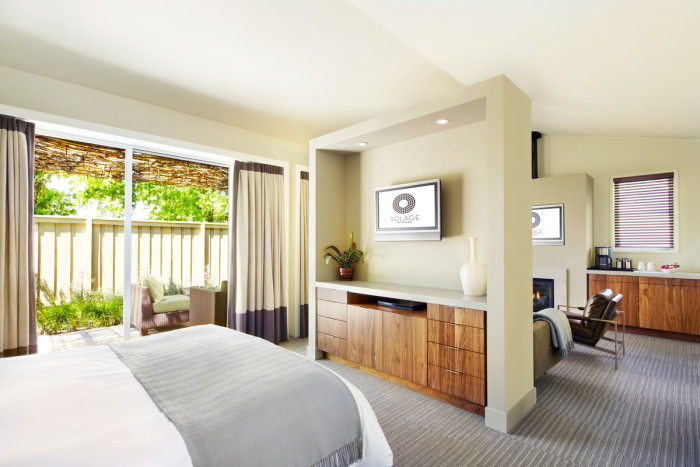 The Rooms
Since your key unlocks the door to an entire bungalow (instead of a room), you're granted peace of mind when it comes to privacy. (You won't run the risk of hearing your neighbors through walls and halls, either.) Plus, there's plenty of space to spread out, since the accommodations are 400 to 700 square feet. Beyond the plush beds dressed with crisp Italian linens, you'll find stone-lined rainfall showers, a pair of cushy leather armchairs, and sliding glass doors to your own patio with views of the Palisades and Mayacamas Mountains. (This is where you'll want to begin your day and end your evening.)
The Look
Eco-chic meets California cool: From the rooms to Spa Solage to SolBar, the overall palette is soothing and subdued (think white, beige, brown and green) to complement the natural beauty of the surrounding area. And in true California fashion, you won't spot anything flashy or over-the-top. Everything's been designed with ease and comfort in mind, without sacrificing style.
The Neighborhood
Downtown, Sharp extends his reach at Evangeline, which opened in February 2015. It specializes in dependable French bistro fare (beef tartare and steak frites), with a nod to the South (she-crab bisque and étouffée). Be sure to request a seat in the shaded patio under the Japanese maples and orange trees. At nearby Sam's Social Club — named after California's first millionaire, Samuel Brannan — crowds fuel up breakfast through dinner in a sprawling, yet sparkling 6,000-square-foot space, with chef Kory Stewart's hearty, Mediterranean-inspired cooking. Open just Thursday through Sunday, Calistoga Kitchen is where both locals and visitors congregate to see chef Rick Warkel — he's among the fading breed of chefs who both cook in their kitchen and tends to their guests in the dining room — and enjoy simple, soulful fare, like duck confit with braised lentils and rabbit cacciatore.
Wine-wise, if you're looking for something a little different, visit Tank Garage Winery, a collaboration between local wine veterans Jim Regusci and James Harder. Housed in a 1930s gas station, Tank exclusively makes small-production blends (instead of varietals) with creative names and labels, like Tilt!, whose label features a close-up of Tank's vintage pinball machine. And the Calistoga Winegrowers Association's website has an easy-to-use directory of local wineries, where you can sort by different features — in case you're looking for a place that's dog-friendly or sustainably farmed, for example.
Solage Calistoga
755 Silverado Trail North
Calistoga, CA 94515
solagecalistoga.com
Rooms start at $425 per night