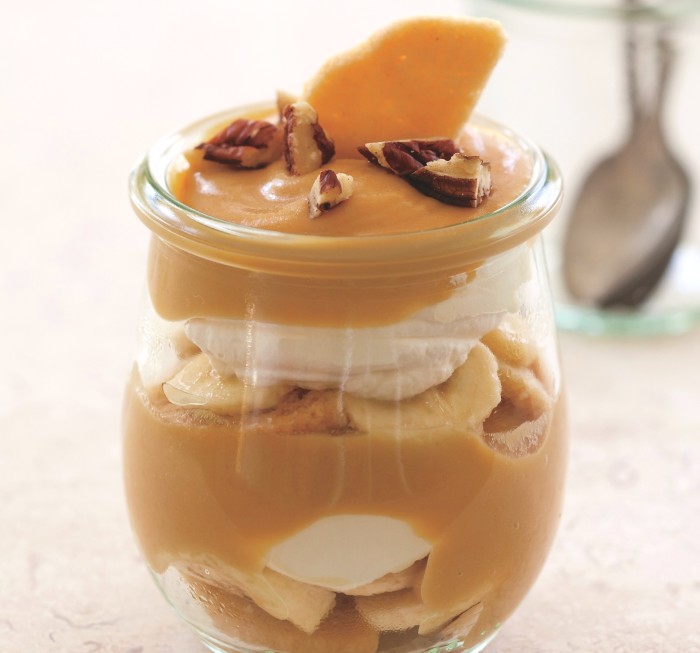 A subpar box of chocolates or pair of store-bought cupcakes isn't going to do the trick this Valentine's Day. It's time to up the ante and make a romantic dessert with your own two hands. Whether it's soaked in sweet espresso, dipped in chocolate and coconut, or topped with caramel, nuts and bourbon whipped cream (hey!), there's a dessert in here that's going to tickle your taste buds just right.
Not a dieter's special, to say the least, but this is a pretty phenomenal treat. It's a variation on a Southern banana pudding and, in my opinion, much better than the original. I've substituted a sensational caramel pudding for the classic vanilla and use homemade vanilla wafers instead of store-bought. The wafer cookies are a snap to make and can be made up to five days in advance (and the pudding up to two days ahead). The parfaits can be assembled up to six hours before serving.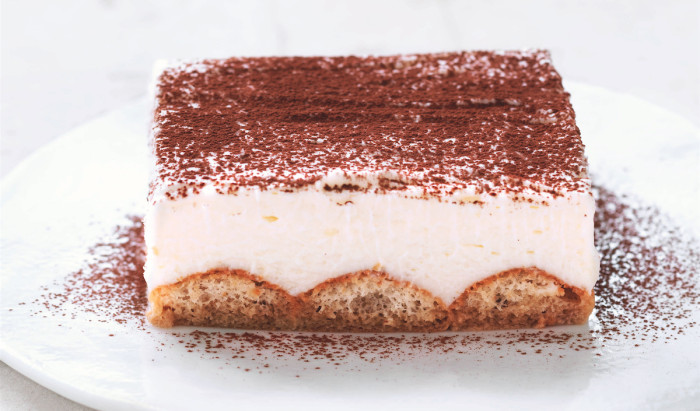 Tiramisù literally means "pick me up" in Italian, and it really does keep to its word. A single spoonful of this creamy dessert is an instant pick-me-up. With this recipe, you'll be able to make a light, airy, deliciously soft and creamy tiramisù, and what's more, it won't be runny at all. This is just how I like my tiramisù to be. Feel free to adapt the recipe and make it with fruit: Instead of soaking the ladyfingers in coffee, use a little kirsch or eau de vie, and insert a layer of fresh raspberries between the layers of mascarpone cream. Fresh pears or peaches with a few crumbled shortbread cookies will add an original, tasty touch to your dessert. For a tiramisù without any alcohol, soak the ladyfingers with coffee and finely grate a little orange zest over them before smothering them with cream. I often double the quantities to make a second layer of both ladyfingers and mascarpone cream, and you may want to do so, too.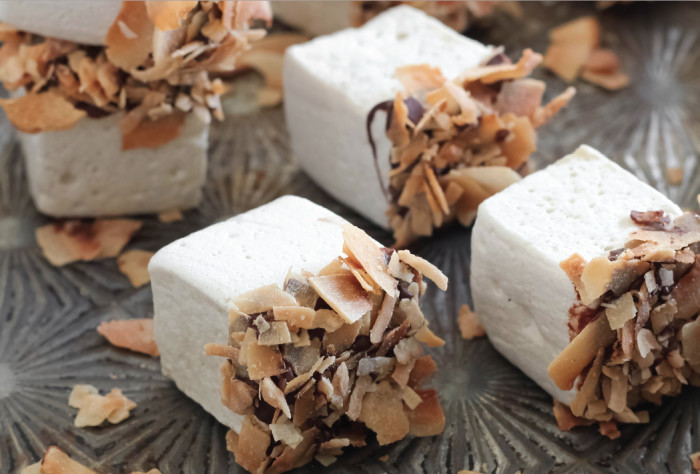 Nothing amplifies something sweet like a bit of salt, a concept dessert blogger Heather Baird knows very well. Her new cookbook, Sea Salt Sweet, is an ode to that savory, slightly crunchy moment in every perfectly balanced dessert that means you've done your job well. Pillowy homemade marshmallows need nothing more than a thick coating of sweet toasty coconut (and a shot of bourbon for good luck) to achieve the ideal harmonious balance.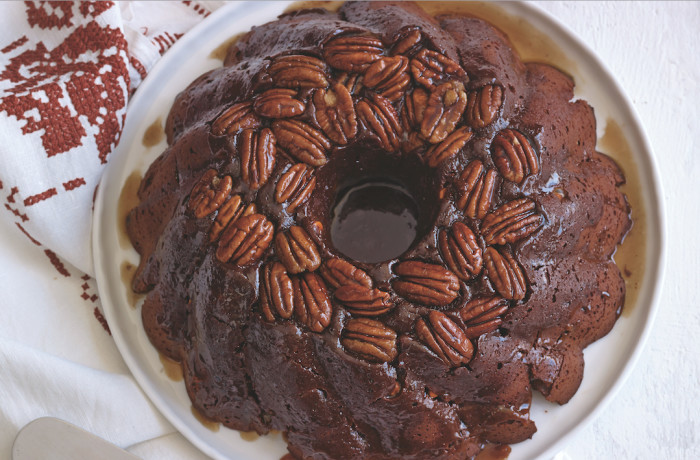 There's something about the patterns that emerge on this delicate cake that make me feel like I've been transported to my grandmother's kitchen in the 1950s. This is an all‑in-one cake — caramel topping, pecan filling, and delicious cake that cook all at once! Guests will be convinced that you slaved over this Bundt cake, but it's really an easy recipe. Once you pop it in the oven, your work is done. I make this as often for brunch as I do for a dinner party.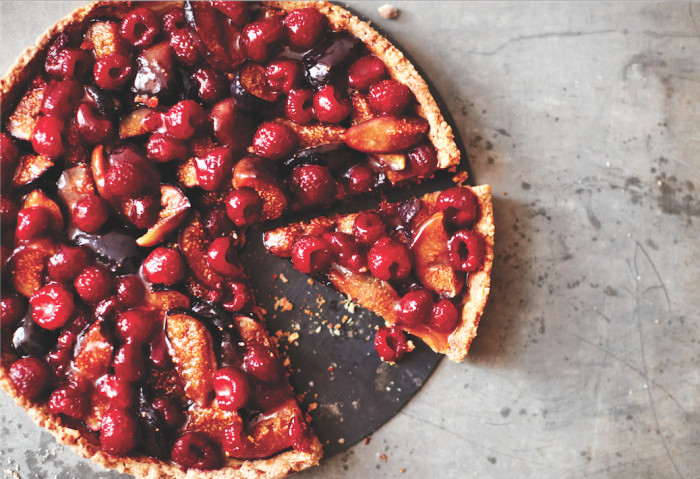 This is a quick, fuss-free, easily adaptable dessert, perfect to serve at a summer dinner party. The toasted almond and salt-kissed crust, maple roasted figs, and fresh raspberries topped with organic whipped cream is an all-round hit. Most of the ingredients here can be found in a well-stocked pantry, so all you need to do is pick up some fruit or roast what you have on hand, and this tart comes together in a flash. When figs are not available, try making it with roasted pears, or roast summer fruits like nectarines, peaches, or apricots — they all go well with raspberries and taste great with the almond crust.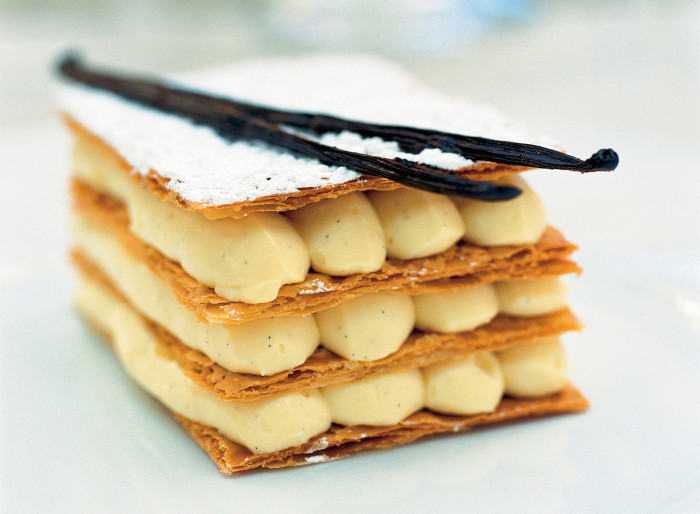 There are all kinds of reasons to love Napoleons, but at the top of my list are their flaky texture and the sound they make when you saw into them with a knife (not to mention the delicate crunch when you bite into those multiple layers of puff pastry). A little bourbon and vanilla adds character to the usual crème pâtissière.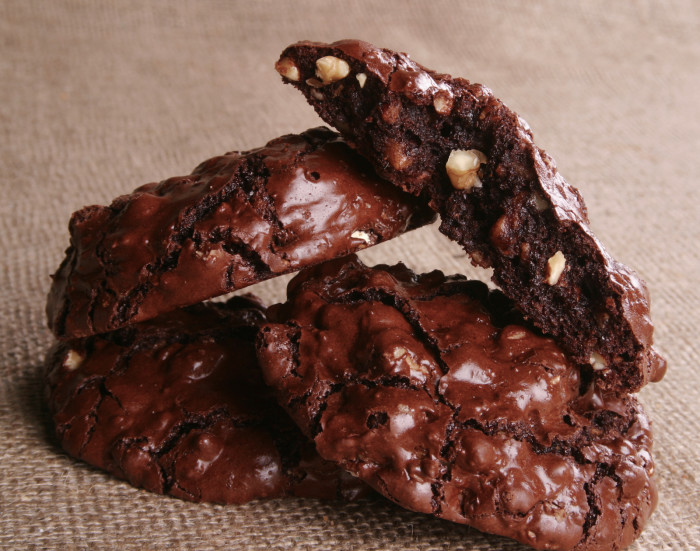 Put away the fruit platter. Okay, fine, serve a fruit platter, but don't let Passover's special holiday kosher rules keep you from baking up a pile of these incredibly rich and fudgy chocolate walnut cookies from beloved NYC pâtissier François Payard. These flourless cookies will become an instant hit, so memorize the super-simple recipe. You'll need it again.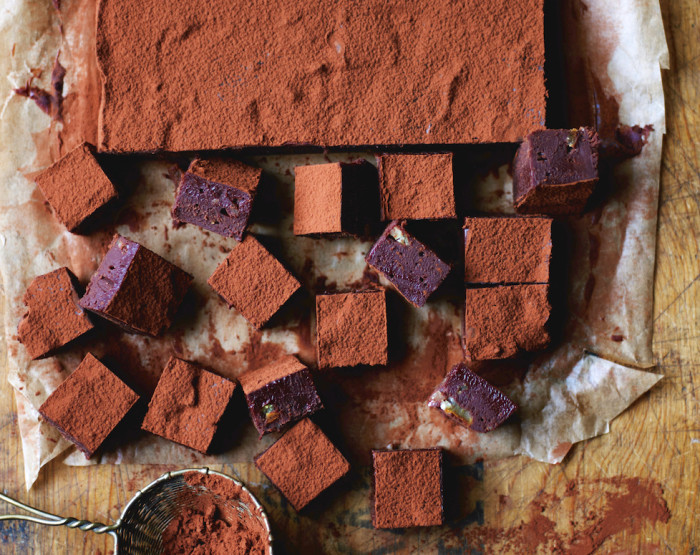 Serve these rich, sophisticated bite-sized truffles after dinner with coffee. If you want to take them to another level, and blood oranges happen to be in season, I urge you to use them — bitter caramel and blood-orange juice is a marriage made in heaven; add to that some good-quality chocolate and you've got yourself one really fancy truffle.