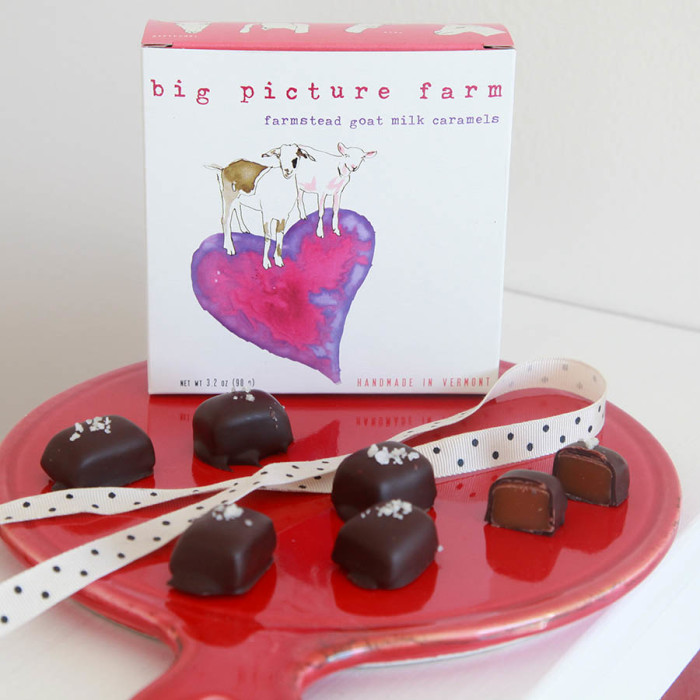 Between a shared passion for all things food and drink, a fun and unconventional lifestyle, and a romantic, boy-meets-girl tale to tell friends, it might seem as though couples in the food and drink industry have a lot to brag about. And they do. But they'd also be the first ones to tell you that there's more to it than meets the eye, including demanding work schedules, a need for rock-solid communication and consistent flexibility. For those who can make it work, though, the payoff can overshadow any compromise that helped get them there.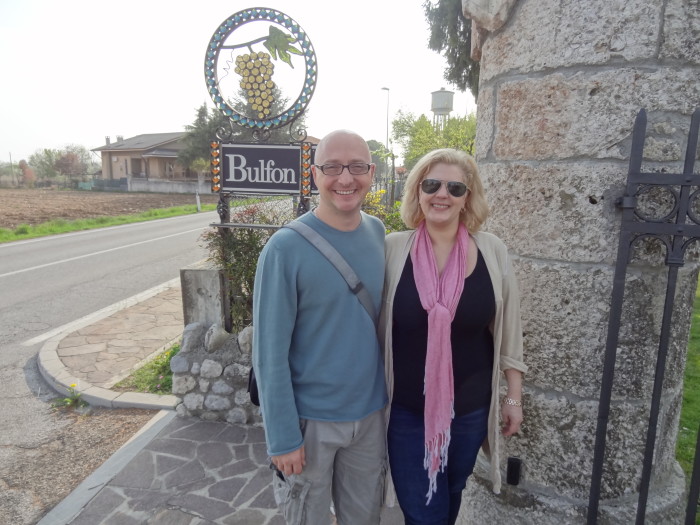 Christine Tully Aranza and John Aranza
It was actually another couple that helped Autre Monde owners Christine Tully Aranza and John Aranza to form their own restaurant. The two were working at Chicago's Spiaggia — Christine in management and John as assistant sommelier — when they met Dan Pancake and Beth Partridge, who were both chefs there. The two couples became great friends, and when Pancake and Partridge moved to Cincinnati to open a restaurant of their own, John and Christine began to recognize the need for their own venture in their Chicago suburb. It was only when Pancake and Partridge returned to Chicago that the idea for Autre Monde, a neighborhood restaurant specializing in Mediterranean fare, really took off — John and Christine were just waiting for the right time and, more importantly, the right people.
"You can't take the two-couple aspect out of the equation," says Christine. "The four of us became friends and appreciated the same things about restaurants — we're all old-school in our love for simplicity."
Sharing the same vision isn't the only benefit of having another couple in the picture — especially when it comes to scheduling. Though Christine and John have a system in place that involves Christine being there during days to handle operations and marketing and John beingthere at nights to manage the floor and head up the wine program, some things naturally come up that require either one of them to be taken away from the job. It's then that they call in backup.
"Us, as two couples, are kind of an anomaly in that we can always depend on each other or the other couple," says John. "We have a broad-stroke understanding of the responsibility that each has, and we're able to step in and out of that to support the others when we need to."
Alexandra Barton and Chris Marchino
Those two couples weren't the only ones to be formed under Spiaggia's roof. Alexandra Barton was an hourly supervisor and Chris Marchino was an intern when they met at the Italian restaurant in 2008, and it was only a couple of months before they began dating. Seven years, several promotions and a move to San Francisco later has landed Barton and Marchino at sister restaurants Quince and Cotogna, respectively, where Barton serves as assistant general manager and Marchino as chef de cuisine.
While the restaurants are adjacent to one another, the two admittedly see each other a bit less than they did duringtheir days at Spiaggia — a reality that has encouraged them to find creative ways to interact throughout the day.
"I'll pop over to the kitchen to say hello, and we'll bring each other a coffee or snack," says Barton. "Even if it's just that one minute a day, it's important to take that little step to say hello." Marchino concurs. "We do get to see each other a little bit less now, so we take advantage of our time outside of the restaurant a little more than we used to." That time is spent wisely, whether it's 2 a.m. barbecue stops or early-morning runs to the farmers' market — one of Barton's favorite activities with Marchino. "My brain doesn't work the way his does, so seeing what dish he creates based on what we find is a lot of fun — it's a moment in a chef's mind."
And even though many minutes together may be few and far between, the couple is grateful for the commonalities they share by not only being in the same industry as one another, but within the same restaurant group.
"Having shared experiences, bosses and staff gives us a lot to connect over," Marchino says.  Barton acknowledges the troubleshooting perks, too. "Supporting each other's work demands is much easier because we have the same frame of reference and similar pressures."
It's those reasons that have likely helped lead to the success of both sets of employers the couple has cut their teeth under — Spiaggia's Tony and Kathy Mantuano, and Quince and Cotogna's Michael and Lindsay Tusk. "By having couples work with you, you eliminate a lot of the other issues that could arise in how demanding this industry can be," says Marchino. And that philosophy extends beyond scheduling issues. "Restaurants are stressful and fast paced, and you need to be able to communicate well with the people you work with," says Marchino. "With a couple, at least you know they have some strong channels of communication that can also be useful in this type of setting."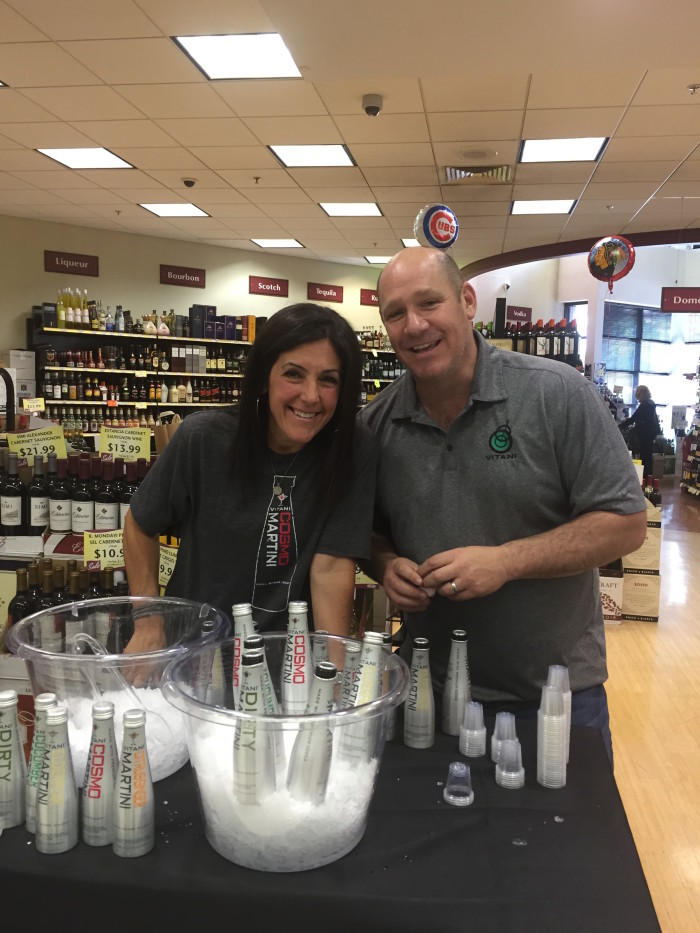 Jackie and Eric Gichner
Those advantages apply far beyond restaurant doors, too. When Jackie and Eric Gichner realized there was an opportunity in the bottled-cocktail segment, they set out to create their own. Last May saw the debut of Vitani, a line of premium bottled martinis that is a one-word ode to the names of their three children: David, Taylor and Danielle. With a growing demand for product and without an offsite office just yet, the couple is quickly mastering the at-home balancing act of work, after-school schedules and the needs of their pet Labradoodle. "The biggest distraction of working at home is our dog – he barks all day!" says Jackie. Married for 12 years, the couple was able to divvy up their roles within the company naturally — marketing in the hands of Jackie, a former event planner, and operations overseen by Eric, who was formerly at the Board of Trade. It's a system that likely comes into place much more easily when you know the other's personality and skill set, according to Eric. "The best part of all of this is that we understand one another's strengths and weaknesses, and we're able to lean on each other as partners."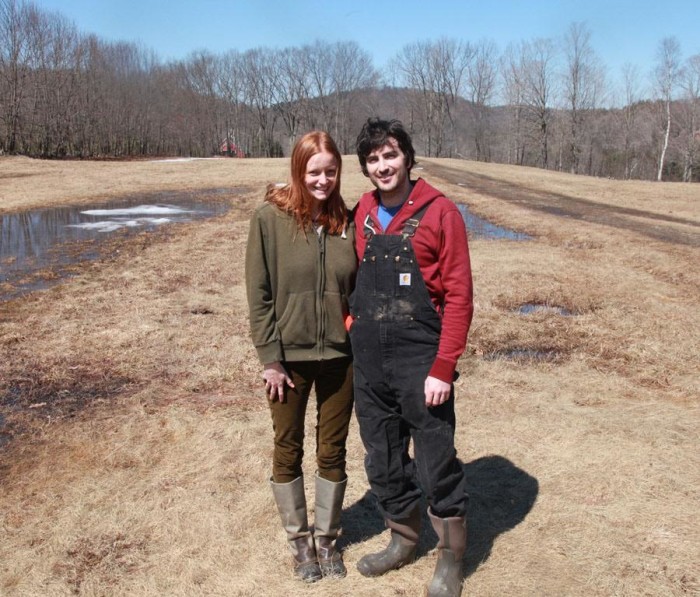 Louisa Conrad and Lucas Farrell
Instead of a dog, it's 37 goats that keep Big Picture Farm owners Louisa Conrad and Lucas Farrell busy. It was on Valentine's Day six years ago that the two former teachers (Farrell is a poet, Conrad is an artist) started a cheesemaking internship at Blue Ledge Farm, where they discovered an interest in all things goat. Soon enough, the couple bought their own property and began to focus their efforts on their goat-milk caramel line, which they launched in 2010. Since then, Farrell has handled accounting, machine maintenance and animal medicine, while Conrad looks after production and marketing. Still, there are a few tasks they share. "Every day we both wrap the caramels — it's our morning ritual and our after-coffee routine."
And coffee isn't the only time they have together throughout the day — a fact that Conrad is particularly happy about, especially when they're able to crack through conflict together. "In running a small business, there are so many hard decisions, and those are made a lot easier when you're making them with someone you're really good at communicating with," she says. "I think it's the coolest thing in the world to work with my husband every day —  it's fun to spend all day with the person you love the most."