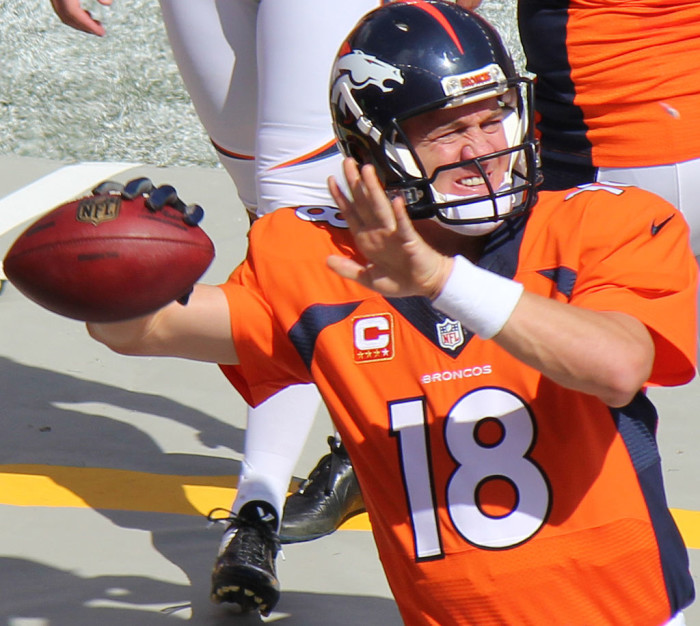 Denver Broncos quarterback Peyton Manning's repeated endorsements of Budweiser following his team's victory in Super Bowl 50 on Sunday has prompted America's burgeoning craft-beer industry to take action.
On Wednesday, the Brewers Association, a national trade group representing hundreds of smaller, independent beer companies across the country, announced that it had sent Manning a "care package" of at least 10 different varieties of craft beer so that the future Hall of Fame QB could drink something "more fitting of his superstardom." The selections included "a good number" of beers from the Broncos' home state of Colorado, "in addition to a few other classic and approachable options from around the country," the group explained on its web site, CraftBeer.com.
The national group isn't alone in its effort to counteract the popular player's nationally televised Bud plugs. According to the Denver Post, Colorado-based Left Hand Brewing Company offered free pints in exchange for empty Budweiser cans or bottles in response to Manning's comments earlier this week.
Anheuser-Busch InBev, the maker of Budweiser and the world's largest beer company, has said that Manning was not compensated for his postgame comments. But according to industry publication Beer Business Daily, the football star is a shareholder in two Budweiser wholesalers in his native Louisiana.
Here's a clip of Manning's postgame interview: