Stay Hydrated With This Smart Water Bottle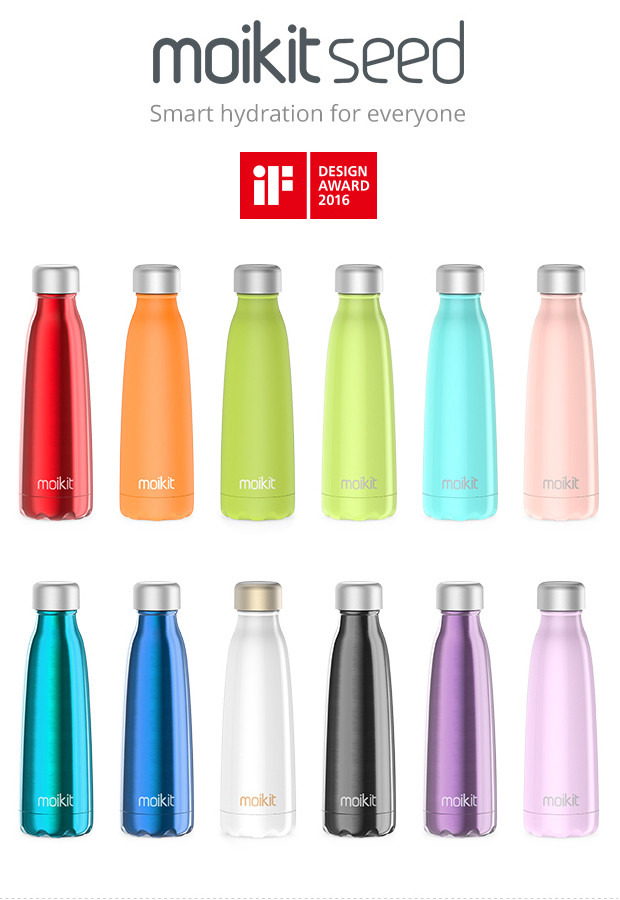 The Seed Bottle will help you keep hydrated. (Photo: Moikit.
Keeping hydrated is key to many things: avoiding hangovers, clear skin...remaining alive. Sometimes it's hard to do so with the busy lives we all lead. Until now, that is.
The Seed Bottle features a LED touchscreen cap that will remind you to drink, tell the temperature of the water, keep it cold for 24 hours or hot for 12 hours, warn you if the water's too hot so you don't burn your delicate tongue, let you know if the water's gone stale, keep tabs on your consumption, pick up your dry cleaning and feed your dog.
The Indiegogo campaign for the water bottle, designed by Chinese company Moikit, has raised more than 2,500 percent of its creators' $20,000 goal and reached their third-stretch goal of $500,000 on Thursday. It'll sell for $65 once the campaign is over on February 9.
The bottle comes in 12 colors and three sizes. And of course, there's an app to go along with it where you can play games, presumably hydration-related games.