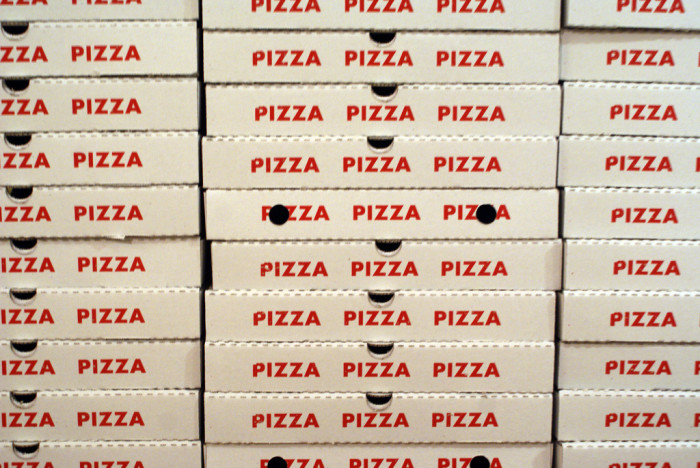 Savvy pizza eaters may know that cardboard-box lids can be transformed into plates for easy dining and cleanup if an X-Acto knife is around. A New York company takes the convenience of ordering pizza a step further with the GreenBox.
The box, which has been featured on the ABC show Shark Tank, comes perforated so you can tear the lid into four plates, then fold and convert the bottom half of the box into a separate container for leftover slices. But that's not all! It also diminishes the opportunity for excess waste, such as the paper plates, aluminum foil, plastic wrap and whatever else you may use to eat and then store your pizza. Now if only it could be used as a napkin.
A location search on GreenBox's website shows that the boxes are used in restaurants in Iowa, Arkansas, New York, Missouri, Nebraska, Texas and more. QuikTrip, a gas-station convenience store chain based in Oklahoma, now has its very own custom GreenBox.
Check out the box's full potential in the video below.